Igor Volsky has an incredible story at Think Progress.
Volsky uncovered a Texas Tea Party congressman blaming the Aurora shooting on 'attacks on Christianity', furthermore citing 'unreleased' DoD suicide statistics pointing to atheists killing themselves.
www.youtube.com/embed/Qwqe0lNnUqI?
Excerpt:
Lawmakers from both sides of the aisle have expressed their sympathies for the victims in Friday morning's shooting in Aurora, Colorado, but at least one Republican lawmaker is using the tragedy to discuss the alleged war on Christianity.

During an appearance on The Heritage Foundation's Istook Live, Tea Party Congressman Louie Gohmert (R-TX), a former judge, began talking about "ongoing attacks on Christian-Judeo beliefs" when asked about Aurora shootings. Later, in the program he seemed to blame atheists for violence:

ERNEST ISTOOK (HOST): What was your experience as a judge, when you're on the bench, this is Congressman Luie Gohmert, when you're on the bench, what was your experience with people who had mental health issues that were involved in crimes of violence?

GOHMERT: Well, it's always a problem and there are some people who require medication … But you know, I might mention something else that hadn't been public yet. Most of us that follow the military, love the military know that we have had an extraordinary increase in suicide rates in the military and it's just heartbreaking … There was a study commissioned, 6,000 personal of index profiles and what they found, and I don't 'know if they'll make it public…but all of the people who have committed suicide within their two percent studied, were part of their 2 percent most atheistic members of the military. We've lost our faith.

*Read the rest at Think Progress.*
Frankly I have little to add right now, other than condolences to the victims and their families, and shock and disappointment towards Congressman Gohmert. I'll be submitting FOIA shortly, that's for damn sure. This is disgraceful.
Gohmert is an opportunist of the worst kind.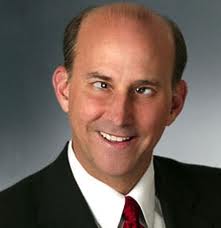 EDIT:
On my Facebook wall, Louis Joon quipped:
"Just come back with EU stats. More atheists, guns are illegal. 500 million population, about 300 gun deaths a year."
Exactly.