Sergeant Nicholas Amann's re-enlistment ceremony was not typical by any means. Sgt. Amann is not your typical soldier. He's prior-infantry but re-classed to chaplain's assistant so he could help other soldiers. He's also an atheist.
My wife almost cried when she saw this.
Sergeant Nicholas Amann
Foxhole Atheist | Chaplains Assistant
www.youtube.com/embed/vV6BD6MryY0#t=196
My wife nearly lost it when he choked up a bit. I noticed it came while quoting scripture that urged forgiveness even to your enemies. He stands up for the oppressed on a wide spectrum of social justice issues. Yet he refuses to give up on their oppressors either.
This type of speech took a lot of bravery to deliver in this official setting. The embrace from his fellow soldier at the end was an extremely moving image.
Sgt. Amann says that he has no regrets. Though he was initially a bit apprehensive at the idea of sharing this with everyone, he rapidly changed his mind. As humble as he is, I think deep down he knew how powerful this speech was – and that it needed to get out there.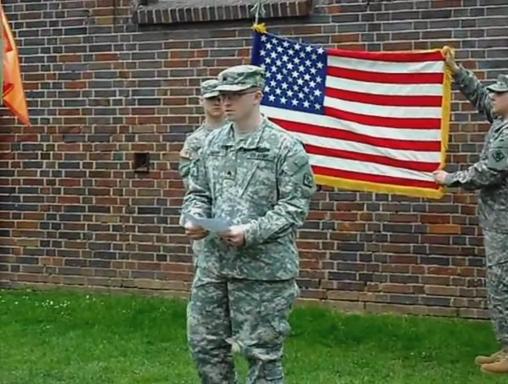 Sgt. Amann's speech made my day. Please show this to someone else.