The Stars and Stripes posted a story about Brig. Gen. Tammy Smith, the first openly gay general officer in the US Military. Though she downplayed the 'first gay' angle, the importance was simply unavoidable. CNN picked up the story, and OutServe provided some great pictures from the ceremony.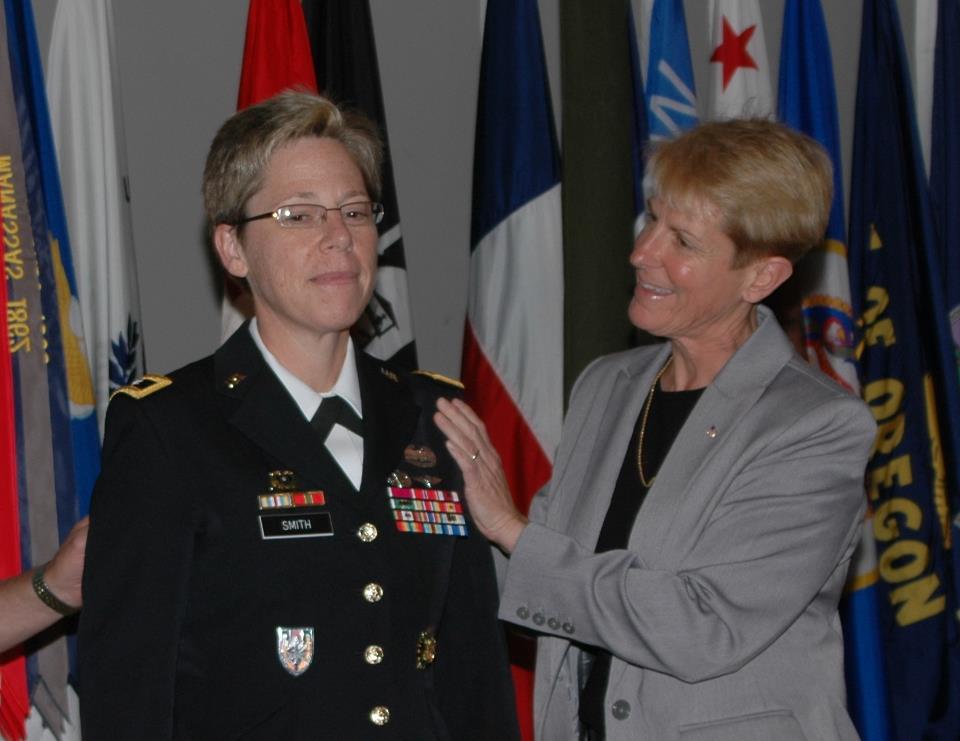 The article at S&S generated some heated comments. Most of them were spelled wrong, or were simply stupid.
The military will be 90% gay, 10% closet straight
I am glad my military career is behind me because no way would I join today. I fear today's  straights aren't  going to re-enlist and those who once considered joining will aviod it completely.  In 20 years the military will be well over 90% gay and the remaining 10% must hide they are straight. It will become what San Francisco's homosexual image is today. The military got is right for well over 200 years until Clinton, a draft dodger ruined it.

I have nothing against gays whatsoever. Just would not want to be in a foxhole, sleeping or taking a shower next to one. No way should one be mistreated. I believe in civil unions but marriage is between a man and a woman. Civilian liberals have now ruined our military – so goes it, so goes our country.
Then commenter, airgunner started typing.
Gays will cause nuclear war
Folks, This is an FYI …if the US military is or will become broken ,and your military then is unuseable and your nation needs a strong force then, your only  force then would be NUCLEAR that would then require a nuclear counter force  ….its called the LAW OF UNENTENDED CONSEQUCES….. spelling is wrong but you get the meaning there are no do overs in total war……10s of millions of people will be killed needlessly if you must use nuclear weapons because a polical system failed to protect america……thats the simple truth ….GOD BLESS AMERICA…. and those that serve her ……
I contributed this comment, and it generated a few nasty replies. This one is my favorite:
Dubble standard for my polical agenda
Sir after reading your comment that pentacostals  and evangelicals  are "vocal bigots" ,where does STARS AND STRIPS draw the line on HATE SPEECH, you were flaged by myself and yet your posting is still up, It appears there is a dubble standard, if one supports the polical agenda then the posting stands and well you get the point…. It appears S&S is selling the current polical agenda … Not fair to the taxpayer that pays for this site … COPY TO MY CONGRESS PERSON IN EAST TN.   God bless America
So I used my Facebook page to invite others to join in the 'fun'. About ten comments hit the page, and then Stars and Stripes closed the comments section. I think we'll be correcting future similar comment threads in the future too.
Unfortunately, I'm out of room for new friends now, but feel free to subscribe to me. (Subscribing is the same thing really, because when you have 5,000 'friends', Facebook doesn't even work the same way.)