Royal Order of the OPSEC Violation
Service members are not permitted to transmit certain details about their deployments over unsecured lines. This includes data on major troop movements. Potentially, this information can be pieced together by enemies to predict upcoming operational maneuvers. The military jargon is 'OPSEC' – for Operational Security. "Loose lips, sink ships," etc.
Indiana Freemasons have an embarassingly ironic OPSEC violation on their hands from a 2005 publication. The information is utterly useless now, obviously, but you'd think that a secret society (and its members) would know how to keep a secret.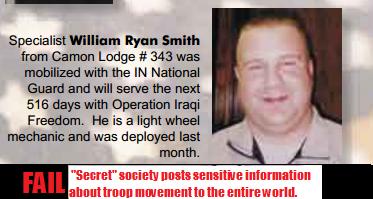 OK. We all get our little laugh. The secret society goofed. It's not like they posted any incriminating evidence against any of their members… or did they?
Masonic Boom!
Remember Maj. Gen. R. Martin Umbarger from yesterday's Indiana National Guard scandal? He was providing selective benefit to an exclusive group, and endorsing a non-federal entity using his official title and uniform (asking for donations, no less!)
Maj. Gen. Umbarger is also a Freemason. That fact would otherwise be irrelevant, except that he once again appears to be violating multiple ethics regulations – the exact same regulations he violated in yesterday's story. Now it looks like a pattern of abuse.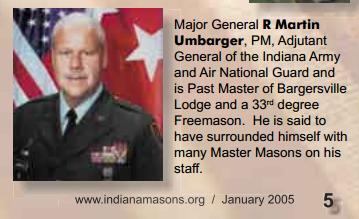 "He is said to have surrounded himself with many Master Masons on his staff."
If true, that's favoritism, elitism, preferential treatment, and a whole host of ethical concerns. We're talking about government promotions being granted based on one's status in a non-federal entity.
1) DoD 5500.7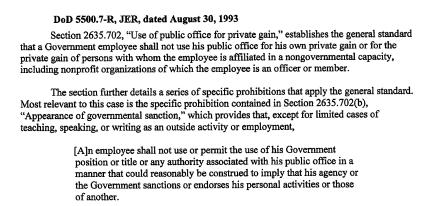 2) DoDI 5410.19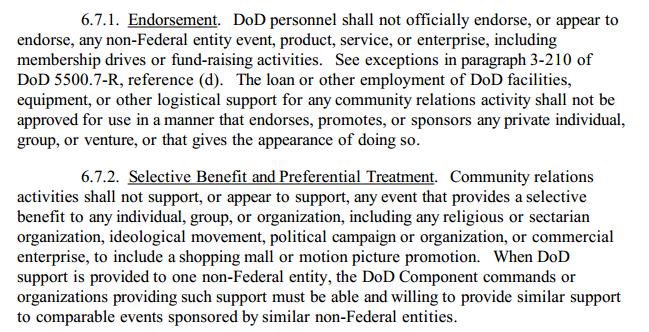 3) JER 3-300

4) DoDI 1334.01

*Thank you to all the Freemasons who contacted me on Facebook last night. I altered the tone of this post significantly before publishing.*