A friend of mine just posted this on my Facebook wall. I hadn't seen it yet, and thought it was pretty funny. Do you know any 'recruiter jokes' or memes?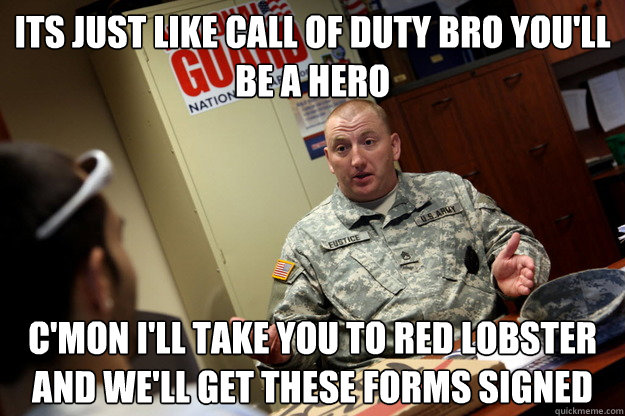 In related news, the school for Army Recruiting no joke. I have very little free time, and I'm under the impression that I'll have even less when I actually start recruiting. I'll try to post more soon.
Update:
Though I find The Onion to be generally unfunny, every once in a while it's spot on. Somebody linked me to this, and I laughed like a bastard.