Approximately 800 U.S. soldiers were ordered to participate in a candlelight prayer ceremony, and 'spiritual fitness' training for a recent suicide prevention campaign. The soldiers are assigned to Fort Sam Houston's 264th Medical Battalion, responsible for training soldiers in their medical career after graduating boot camp.
It happened last Wednesday (Sep. 26th) and was documented by Victoria Gettman, an instructor at the schoolhouse. She is a fellow foxhole atheist, and among the bravest that have written to me for help. Gettman described her experience to me. She stressed that she did not speak on behalf of the DoD, though she is a Staff Sergeant in the US Army.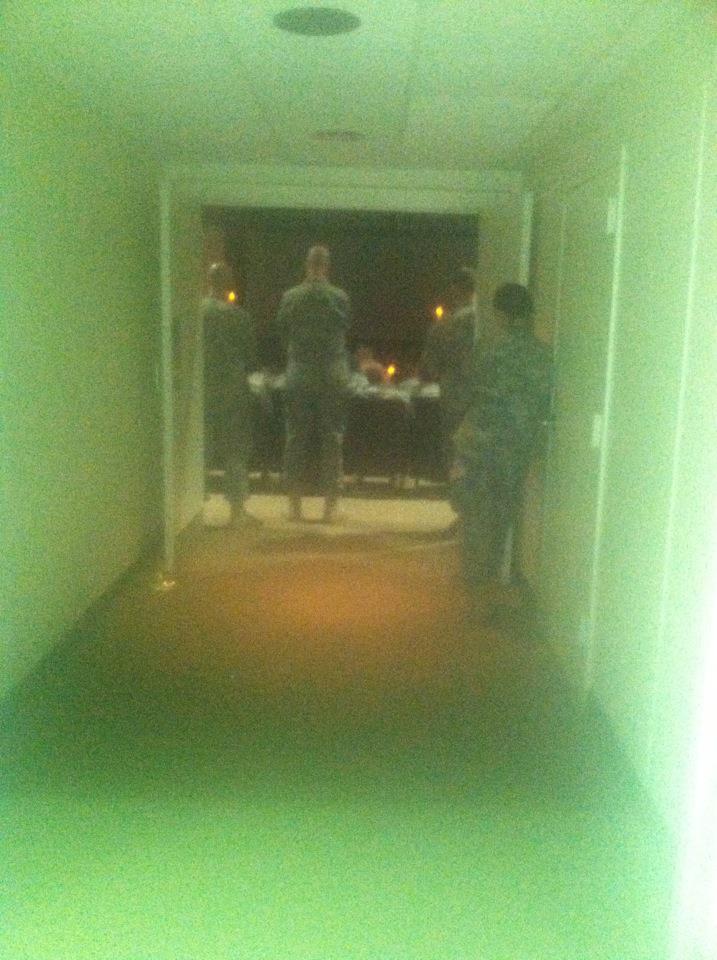 This is
wrong

on so many levels.
ATTN: Justin Griffith – Military Director of American Atheists

I am an instructor at Fort Sam Houston, TX. I am assigned to Alpha Company in the 264th Battalion. Bravo Company was also in attendance. We instruct students that have just graduated basic training and it is our responsibility to train them for the job they will have in the Army.

This morning my unit had to attend a suicide prevention brief. We were attending the training in a movie theater to accommodate all of us. The suicide awareness and prevention training was an hour long.

Directly following that training, we had a 45 minute training in master resiliency. This training includes spiritual fitness. Immediately following that training, we received about a 15 minute brief from the chaplain. The master resiliency trainer had mentioned he would be followed by the chaplain. When the chaplain entered, I removed myself and stood in the doorway. Plastic candles were handed out. I was giving the chaplain the benefit of the doubt. His first few statements included having something bigger than yourself in your life and NEEDING something divine. I immediately turned around and stood by the front door of the theater. From there I could hear the mass prayer as they turned on the candles, shut off the lights and bowed their heads. The chaplain prayed to his heavenly father.

The students were not given an opportunity to remove themselves. The entire theater was forced into a mass christian prayer. There could have been a break and those that did not want to pray could have remained in the lobby with me or in a formation outside.

Very respectfully,

Victoria Gettman
As the Military Director of American Atheists, I receive a lot of pleas for help. This is one of the most jaw-dropping and blatant violations I've seen in a very long time.
There was no opt-out for the students, despite the fact that several of the soldiers identify as non-religious, or as adherents of religions that don't pray. The action violates several military regulations (AR 600-20 Equal Opportunity, as well as AR 165-1 section 1-6, among many others), as well as constitutional law.
Fix this, now.
Leadership should investigate the incident, reprimand and punish those responsible for the incident, and institute corrective training for everybody who neglected to realize this was unethical and illegal. Furthermore, an immediate public statement acknowledging the incident, and an apology to all of the soldiers involved would be an easy first step towards mitigating the damage already done.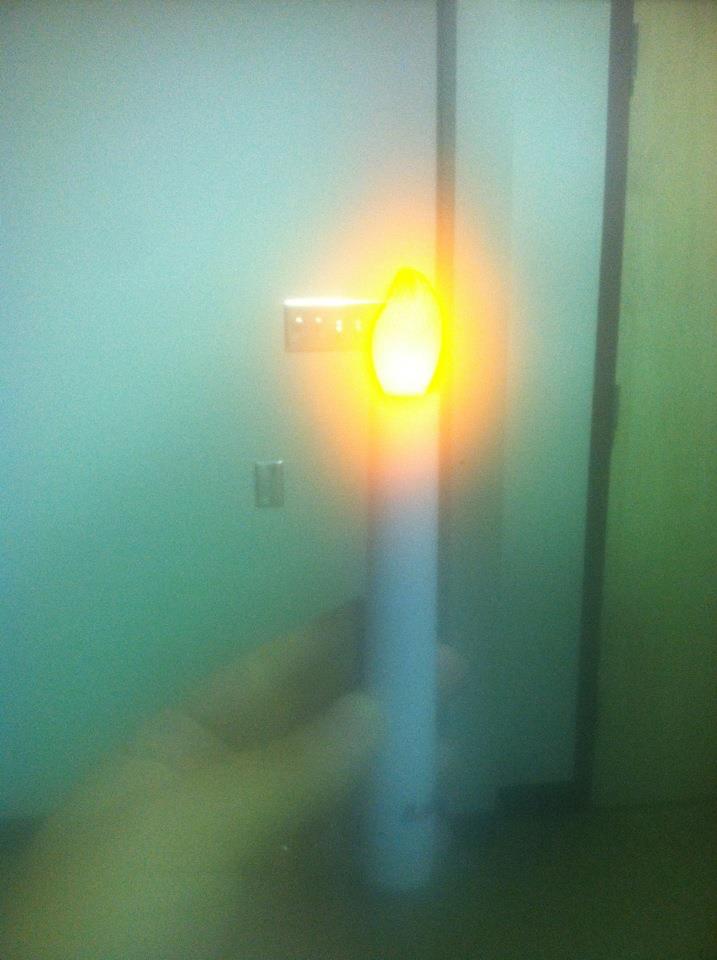 It is hoped that commanders understand that Gettman is not motivated to 'give the unit/Army a black eye'. The Army deserves the opportunity to become a better Army by correcting its mistakes. It's honorable to take the 'hard right' rather than the 'easy wrong'. Gettman has whistle-blower protections that are built into the regulations, but it is painfully obvious that regulations are not always followed. Leaders should make a special effort to protect her career from any backlash.
Apart from the looming ethical concerns, I have no idea how much these plastic candles cost taxpayers. Maybe $5-10,000? Perhaps that's not much, but letting this go on would cost Americans a lot more by setting a dangerous precedent. I urge all of you to speak out!
How you can help
Do you have thirty seconds to spare? Painless ways to support Victoria are below the fold.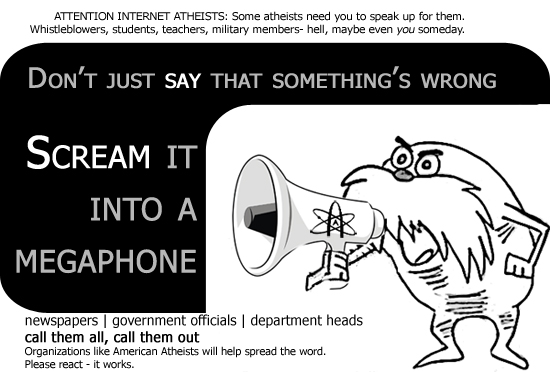 This is another one of those times where foxhole atheists need you to speak out for them. With the help of public pressure, I've already gotten the Army to order all commanders to stop mandatory online spiritual fitness training. It's time for the ban to be extended to offline situations too. Honestly, they need to scrap the whole spiritual fitness and the related 'Master Resilience Trainer' concept – they're notoriously unpopular and demonstrably ineffective. Look at the data!
Reporters at the local San Antonio Express did not return the messages I left with the intern that answers their phones. Perhaps you will have better luck.
San Antonio Express
Email- Newsroom
Editor: Mike Leary
Phone: 210-250-3171
Let me know if you hear anything, I can get any reporters in touch with Victoria Gettman, who has already taken the plunge and been cleared for media interaction. Thank you for caring.
Readers should note that most of the Christians I talked to were also dismayed by the situation. Gettman and I both work closely with religious people on a daily basis, potentially in life-or-death situations at some point in our careers. She specifically empathized with her soldiers who are of minority faiths, with no way out of the room. This suicide prevention stand-down was part of a national effort, and it was done correctly at other bases. This is an instance of abuse that all Americans can stand against, including Christians.
Please spread the word. This deserves national media attention, but grassroots is what we depend on – use those sharing buttons for great justice!