Chaplains from the California Army National Guard posted some pictures from 'combat training' on their Facebook page.
For those unfamiliar, chaplains in the US Military are non-combatants and do not carry a weapon. Each chaplain has a 'chaplain's assistant', who may protect them in combat. However, modern chaplains are specifically ordered to stay off the front lines.
'Leapfrogging'? More like, 'Frogger'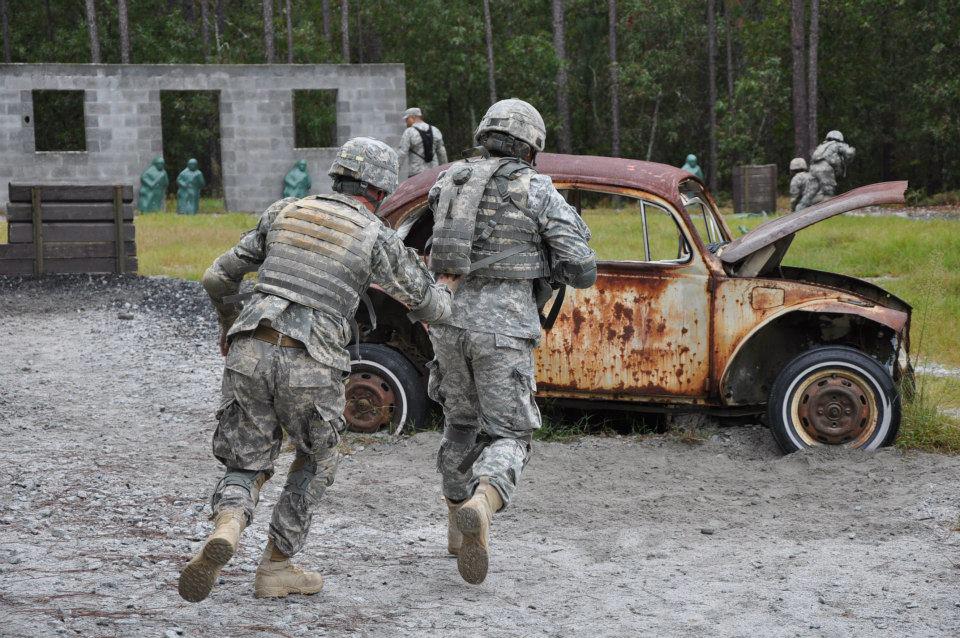 It is definitely important to run towards cover / concealment. But chaplains are non-combatants, and should be nowhere near the front lines. I understand that in asymmetrical warfare, the 'front line' can be a fuzzy term. For me, this is not a realistic scenario being depicted though. At the very least, he's running towards enemy fire (those kneeling green dummy soldiers).
Also, I feel for any chaplain's assistant who may be caught in this scenario. If only one person has a weapon, it pretty much renders the 'leapfrogging' tactic useless. If no other soldiers are on the battlefield, the two probably still should not resort to 'Operation Human Shield', or whatever this is called.
Doing it wrong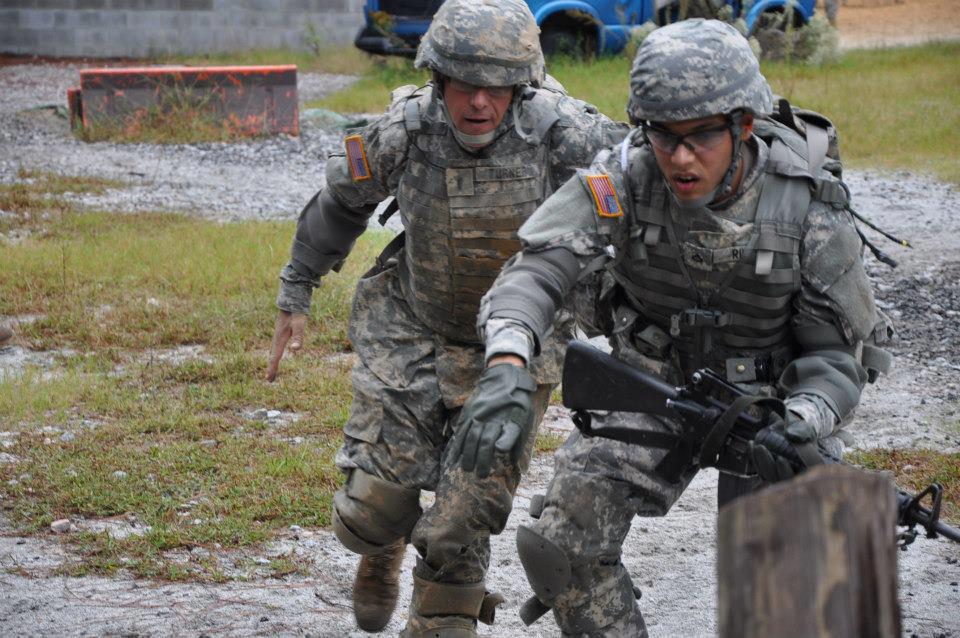 This poor guy is a holy mess. He needs to be aiming his weapon somewhere! He should probably be laying down suppressing fire. Perhaps even the 'spray and pray' technique? Assuming there are no enemies in his line of sight at that moment, he still needs to keep his weapon ready for one to pop up.
Chaplain's Assistants function as important protectors. I'm pretty sure the non-combatant legal status is dependent on the Chaplains not carrying a weapon. I've interacted with many great chaplains and chaplains assistants (including this brave atheist chaplain's assistant). I'm sure they won't mind my gentle jabs here. They must realize how these pictures come off to the rest of us.
There are no chaplains in foxholes
While most chaplains are great, there are a vocal minority of evangelicals who specifically target non-Christians like myself. Multiple chaplains have told me, "There are no atheists in foxholes."
This lead me to formulate the 'no chaplains in foxholes' reply. The foxhole is a fighting position. Chaplains do not fight. If he somehow fell into a foxhole, it would actually just be a hole. It's quite arrogant for a non-combatant to proselytize / harass atheists with that line, and my reply goes a good way to serve a slice of humble pie and to immediately stop the harassment.
Perhaps I'm just missing something about these pictures. It seems so ridiculous! Is it just me?
In case you missed it, the Facebook page for the California Army National Guard Chaplains also accidentally posted an older version of the Pledge of Allegiance (without 'under god'). The comments were hilarious.