My wife, Tianna, recently rescued a very pregnant abandoned cat. This cat was extremely friendly with humans, indicating that this is yet another abandoned pet in a military town, in this case Fort Bragg, North Carolina.
All three of her kittens are now dead. Friday night we found out that a local man attempted to drown this cat earlier that day. He admitted this to a shocked staff of a local veterinarian's office. He also slammed on her cage repeatedly as he screamed, "This cat is from hell! It's evil!"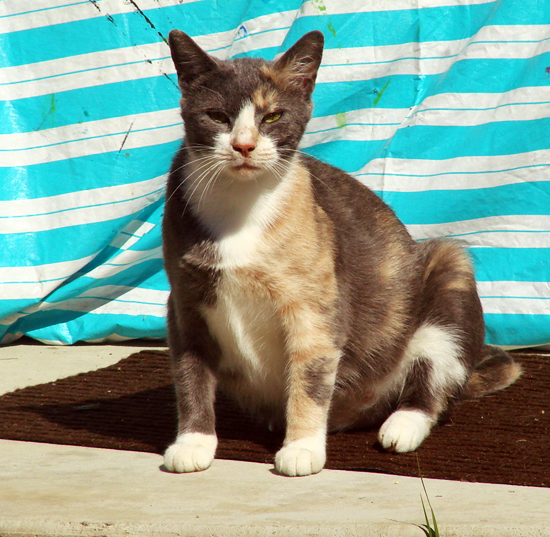 Back story
Tianna fed and sheltered this friendly 'mama cat' for several weeks. The cat was a total sweetheart, and almost never stopped purring. We were scheduled to move to a new city any day, so it was urgent to find a new home quickly. Tianna contacted local rescue, Thundering Paws. They quickly pledged their support even arranged for her to be spayed and vaccinated as soon as possible.
So I feel a little guilty about what happened next, because with our time running out, I urged them to expedite the process. We assumed most people interested in fostering a pregnant cat are good people, perhaps not perfect, but who is? It turns out we relied too heavily on this assumption.
Mama cat gave birth about two weeks ago to a litter of three. One of the kittens died within 24 hours. A week later mama cat apparently suffocated another one of her kittens. She continued to nurse the only surviving kitten. The last kitten was killed on Friday, as mama cat was reported to have physically attacked it. Feline infanticide is uncommon, especially by the mother, but not unheard of. More on that in a bit. Tianna was crushed, thinking she caused the stress that triggered this ancient instinct – perhaps simply by removing mama cat from her familiar territory.
Thundering Paws checked in on mama cat's litter multiple times, in person. After speaking with founder, Katherine Gable, I'm absolutely convinced the rescue acted in a responsible and reasonable manner. The following is just so awful that you can't expect to predict or prevent these things.
Nightmare scenario comes true
Tianna came to bed in tears Friday night. She had just gotten off the phone with Katherine from the Thundering Paws rescue. The news was sickening. The foster family's young adult son (NAME WITHHELD) attempted to kill the mother cat yesterday. He perceived that this cat was 'evil' and deserved to die.
The suspect arrived at Highland Animal Hospital in Fayetteville on Friday, December 7th, for a scheduled round of vaccines for the mama cat. He was screaming about the cat being literally from hell. He was violently banging on the cat carrier, forcing mama cat to retreat to the corner. It was a futile attempt to escape the situation.
At one point he screamed something about how the cat was evil because "It wouldn't die… I tried! I drowned it but it is evil and it survived!.. It's from hell!" (paraphrased.) Clearly he assumed that the sizable audience he attracted were in total agreement. He was convinced of demonic influence, and sure that everyone else thought so too.
Thankfully, this cat's nightmare is probably over now. The staff refused to release mama cat back into the man's care. Instead, they called the police Thundering Paws. As soon as they found out, and they called the police. Soon after that, my wife received the call informing her about the heartbreaking story.
Police reports have been filed, and a sheriff assured Thundering Paws that an animal cruelty officer will be assigned to the case as early as Monday morning. The suspect's mother has very recently become extremely ill, and bed-ridden. Sources indicate that this household does have other animals. Mama cat is currently safe in a new temporary foster home. I'll update this section as I get more information.
Update: the 'evil' and 'from hell' language was definitely present in a Wednesday evening phone call between the man and Thundering Paws, when it was first learned that the final kitten had died. The rescue demanded he take mama cat to the vet immediately and leave her there. It is unknown why the man waited until late Friday afternoon. The staff at Highland Animal Hospital briefly relayed his Friday statements along these lines: "This cat killed all her babies and is a pretty good swimmer because I tried to drown her and it didn't work." It was a protracted ordeal, including making a disturbing scene in front of the staff and a crowded waiting room. He is described as having been in a rage, violently banging on the cat's cage while screaming about her. More to come. [end update]
Was it really feline infanticide after all?
Here's a scholarly reference to feline infanticide:
Of less common occurrence is the killing and eating of newborn domestic kittens by their mothers. When such cases do occur, it is noticeable that the offending queen cat may not have prepared a den for the birth or occupied some secluded place by herself when parturition started. With such abnormal prepartum behaviour, the affected queen tends to wander from place to place, giving birth in different locations, and may eat each kitten immediately [after] it is born. In this type of case, the obviously confused animal may keep one dead kitten in her mouth and continue to wander about, while holding it in her mouth. No kittens in the litter survive in these cases and the affected queen returns to normal behaviour by the following day. The cause may be some neurohormonal abnormality, but neutering is advised soon afterwards.

– Andrew F. Fraser | University of Cambridge Veterinary School (retired) | Feline Behaviour and Welfare (pp 127)
Due to the extreme nature of the suspect's behavior, I'm dubious. I'd like to hear from more scholarly / scientific / medical sources (not stories from random people) before reaching a solid conclusion. Judging from the University of Cambridge Vet School expert, the facts of the case do not line up with a natural explanation. Apparently when this rare situation happens, it happens immediately after birth and all in the same day, and none of the kittens survive.
Additionally, the 'suffocation' explanation for the deaths of the first two kittens jumps out as suspect. Infanticide among mother cats seems to universally be carried out by tooth and claw. Suffocation sounds very similar to drowning. Potentially, a mother could sit on her kitten, but it really doesn't add up. I really hope the investigating officers take a hard look into this angle too.
Save mama cat!
If you live in the Fayetteville / Fort Bragg area, please consider adopting this sweetheart of a cat. She's been through so much. Her experience at the hands of young man's violent religious outbursts is potentially scarring. She's a little scared of other animals, but otherwise exceptionally friendly to humans (including 'grabby' toddlers like my daughter, Zoe). A home with no current pets is preferred, but not an absolute necessity.
She needs a name and a loving home.
Support Thundering Paws
If you aren't local or can't adopt, please consider making a donation. The rescue group is a local 501(c)3 non-profit, and have successfully placed hundreds of cats and dogs. They operate at a loss.
Donate to Thundering Paws (View 501(c)3 information)
 Here's how the money gets spent: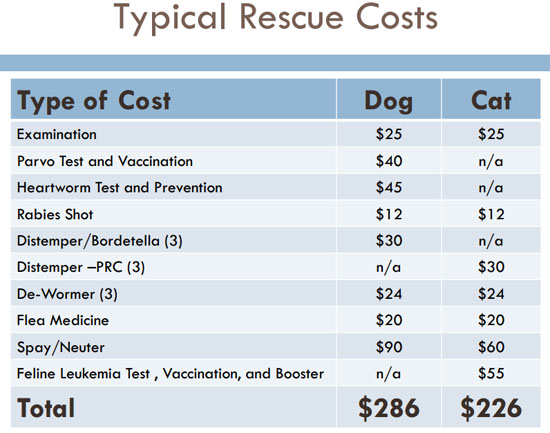 They spend all of their donations on the actual cause, and have no overhead.
Hundreds of dollars have already been spent on this cat. This is an extreme case. This rescue operates with no overhead and have been going strong for over a decade.
Increased rates of animal abandonment are a sad side-effect of the transient and often intercontinental military lifestyle. Typically, families are moved every 2-3 years, with a whole new set of apartment standards, or perhaps even country-specific health codes to worry about. There are responsible ways to move with and keep pets, but they aren't easy or obvious, especially to junior service members. Please help Thundering Paws, and other local rescues do what they can.
Thundering Paws founder, Katherine Gable, is my wife's friend. She's also a devout Christian who is completely shocked at the turn of events. I'd like my readers to take care not to color all Christians with this tragedy. Most people in America are Christian, but they don't drown cats. I'd concede upfront that a 'grenade with the pin still in' argument could be made regarding religion in general, but it's not relevant to whether or not you should support this rescue. Keep such arguments to my comment section, and not in her email box.