Greetings
I have ideas on topics to post about however, after reading Casey's introduction I realized before getting started I should probably write introduction of my own. I don't know about you, I find it difficult sometimes to talk about myself. I am never without something to say as long as the topic is not me, 🙂
My name is Cat Burns, I have been a non-believer throughout my life. It wasn't until 2007 when I took the "atheist" label. I started volunteering in the atheist community about a year and a half ago as a CA District Leader. State Chapter Secretary and then Western Regional Outreach Coordinator for National Atheist Party. I met Paul Loebe at Orange County Freethought Alliance conference in Irvine, CA 2012 and had the honor or working with him for the past year with Rock Beyond Belief for planning Rock Beyond Belief 2. I recently started being an event organizer for a local chapter of Backyard Skeptics and am also the Fundraising Director for Secular Coalition for CA which is a state chapter of The Secular Coalition for America.
Whew! That's over..
Now that I have given my full atheist resume I want to also let you know I am not now, nor ever have been, a member of any military branch or service. I am a just civilian who cares deeply for the fact that members of our military ar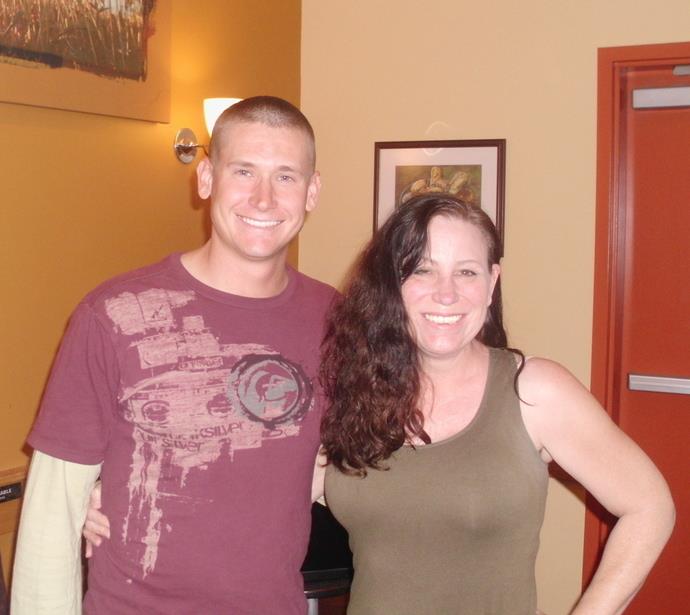 e being treated unjustly. I am a civilian perturbed that this country allows the men and women who fight for our freedom to be denied their own freedom because of religious bias.
I am not someone who has always been into activism, as far as politics went my attitude was that of apathy. I know what it is like to try and run a business, raise a family and feel like there is not much you can do for the sorry state of affairs of our nation. What I told myself was, "what can I do? I am one person!" At the times I felt I had to DO SOMETHING I had no idea what to do, where do I start?
What to do and where to start are much easier questions to answer now.
What can YOU do!!!
If you are an atheist and interested in getting involved, there are organizations both large and grassroots in need of your support. Rock Beyond Belief is looking for volunteers as well. (I'm sorry the link doesn't work so well — we're rebuilding the website at the moment) If you are interested and not sure what to do next, please drop me a line.
Gratuitous Cat Meme