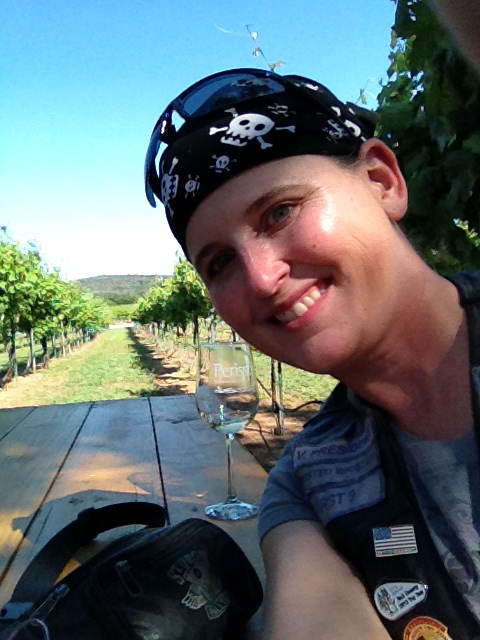 I received this letter from Kathy earlier today. It touched me and I felt compelled to share it.
Back in February, I became aware of the tragic story of Tracy Johnson, who was left widowed when her wife, Donna Johnson, was killed on active duty while serving in Afghanistan.  The Johnson's, while legally married in their home district, were partners in a marriage that was not, and could not, be recognized by the Department of Defense due to that pernicious bit of legislation known as the Defense of Marriage Act (DOMA).  Passed during the Clinton administration, DOMA dictated that gay couples were not entitled to federal benefits of any kind, regardless of whether or not they were legally married under the laws of any state.  This meant Tracy Johnson was not officially notified of her wife's death by military representatives and that the flag and wedding ring that should have rightfully gone to her were instead presented to Donna Johnson's "legal" next of kin, her mother.  Tracy Johnson was further deprived of all the resources available to military spouses when the very worst happens and their loved one is lost through their service to all of us.

When I first read of Tracy Johnson's predicament, I cried over the cruelty that was being inflicted upon her just because she loved and married a service member of the same sex as her.  Then I became angry that our government has the authority to decide what sorts of love are worthy of respect and support and what sorts of love are not worthy.  But today, with DOMA being struck down, I'm filled with the hope that an injustice will be corrected.  It is too late to undo the harm done to Tracy Johnson, but maybe, just maybe, other widowed spouses will be spared the burdens she had to endure.

Love is love, in whatever form it takes, Donna Johnson made the ultimate sacrifice for her country, and she died knowing her beloved wife was not going to be properly taken care of if she was killed and yet she served anyway.  Nothing can truly ease the pain when a loved one dies in service to this country, but now, maybe for future couples like the Johnsons, the outcome will be much, much different.
I don't really feel there's much more to add. Thankfully, this era in American Military history is over. May we never forget the sacrifice our gay service members and their loved ones have made.
Semper Fidelis
-Paul