This weekend my wife and I announced that we are having a baby. It's always nice to share news like that.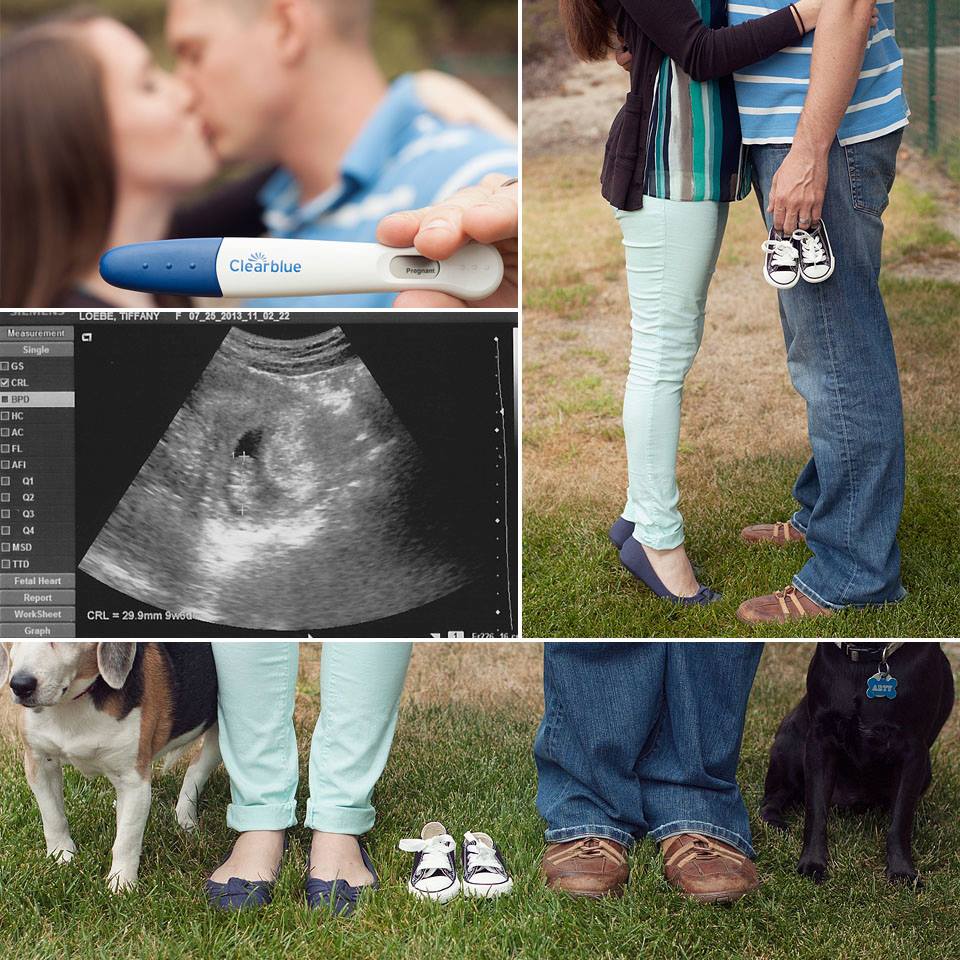 After being able to share that news with everyone you'd think life would be honky-dory but sometimes you can't go a day without douchebaggery.
Family and people I know from my previous life as a believer kept popping in to throw in their two cents about me being an atheist. The best part is that when it's people that are older than me who try to denigrate me "with love"
When I was your age…
I used to be an atheist because I didn't understand…
Now that you're going to have a child you realize God…
The best part about all this negative talk was when someone told my wife I would stop my "anti-christ" comments once the child was born. Let me be clear here. My wife is a believer. She's a Christian – a liberal one, one of the good one's. I've never tried to "deconvert" her as I would hope she'd never try to convert me. It's pretty awesome and we're very respectful about it in our home. You would think that would be enough to keep people out of my marriage. I figure if that works for us then let us continue to live our happy lives.
Now I want to be clear to those people who were trying to "give me advice" under the guise of convincing me I'm wrong for being an atheist…and actually it wasn't even over being an atheist but rather for not being a Christian. I am not suddenly going to convert to your religion merely because my wife and I created a child. I am not going to have some spiritual epiphany that tells me it is a "child of god" and that I need to lead it down the right path. That's just the most bogus logical fallacy ever thrown in my direction.
I left the "faith" after 25 years in church. A quarter of a century. Hell, in high school, I shadowed a pastor around during senior year because I was SO DEVOUT I planned on becoming a preacher – a Pentecostal, hellfire and brimstone kinda preacher. So needless to say when I discovered many of the mysteries of life and found that they weren't mysteries but that the church was just ignorant it pissed me off. I lost a lot of friends and was fortunate enough to live overseas at the time, because I was unable to engage the people back home. It could have been a lot more friends lost. I didn't come to the decision lightly. I even planned on becoming a preacher after I exited the Marines. Clearly that plan has changed now.
The knowledge that I gained (which is far too deep to delve into at this juncture) shook me to the core and I felt guilty for finding out the truth. I don't know if there's a god. And let's be honest, NEITHER DO YOU! Your emotional response to outside and inward stimuli are not proof nor evidence of a divine being. People today that "hear god's voice" are institutionalized. So don't patronize me with these efforts to prove god's existence through your small microscopic lense. Let's also be clear about another point: If there is a god, it's not your god. The god of any man-made text is clearly man-made. It is a reflection of the writer. Every person's god is merely a reflection of who they are and what they believe. People can manipulate those texts and extrapolate from them whatever is a better reflection of themselves. It's obvious by the fact that there are both liberal and conservative Christians, liberal and conservative Muslims, Buddhists that are atheistic and Buddhists that believe in heaven and hell. You hold no monopoly on some "divine inspiration".
The only god that could possibly exist would be Spinoza's god. Spinoza? Who is that? Baruch Spinoza was a Jew who rejected the divinity of god and stated that if god existed he was a part of the natural phenomena, not a divine being or some personal god. An impersonal one. Perhaps even just a math quandry. Something that just helped hold the universe together (and perhaps unified it). Albert Einstein, when he speaks of god, is referring to Spinoza's God. And Einstein, even in all his brilliance, still made vast errors in his assumptions. It cost him so much in the advancement of astrophysics because he refused to believe that the universe wasn't completely unified. Quantum Mechanics and teleporting electrons were too "unholy" for him to believe were in fact…real. And yet today we know that unlocking the secrets of the Quanta is the key to the future.
If someone like Einstein was so wrong then what gives you the audacity to claim superior knowledge on something unknowable? That's the difference between you and I. I don't know what is. But I do know what isn't. You claim my atheism is a belief. It is not. Disbelief is not belief. It is the lack thereof. I have never seen evidence to show me there is a god. A rainstorm is not evidence. Having my prayers answered 50% of the time is not evidence. Even an emotional response to a situation where I might "feel the presence" of god is not evidence. How can I make that claim? Because I have evidence that shows where rain comes from, that prayer is actually detrimental to people in hospitals when they know they are being prayed for, and that emotions are due to a traceable chemical reaction within our brains and our bodies. I've gained insight into the world and, yes, you may have some of that same knowledge but you continue to fill it with your "god of the gaps". Those gaps are slowly filling, but it's not god that's being poured into them — it's knowledge.
So what will I do with the raising of my child? Well, not that it's any of your concern, but I will do what EVERY parent should do. I will teach them all I know, as will my wife. And we will let THEM decide. We will not indoctrinate. We will not push or prod. We will not demand they acquiesce to either one of our interpretations on the existence or lack of existence of some supreme being. Because that leads NOWHERE~!
Personally, I'd like to hope my child takes a keen interest in science. Nothing would make me prouder. Science and math are the future of the human race. But if my child chooses to become a teacher (what I aspire to be one day), a civil servant, a porn star, or even a preacher I will still love him/her (don't know yet) all the same.
I'm still an atheist. I'm still not buying it. My love for my child will not take away my reason. My reason is my life. I will pass that on to my child. In closing I leave you with this video of Neil DeGrasse Tyson and his view on children.