This seems appropriate
It seems like some of us have that figured out. Fortunately, I don't. I hope it stays that way. I've been real busy lately talking to reporters, calling individuals in the military about religious violations, and putting my two cents in with some members of Congress about the upcoming vote for the National Defense Authorization Act (section 530) as well as the Chaplaincy.
If there are other people that actually want to make a difference hit me up here.
Check out my new podcast
Sgt Skeptic Podcast
.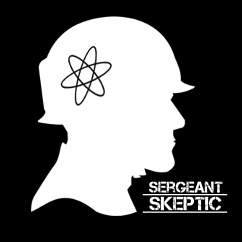 It's also available on iTunes for download. We attempt to do it weekly or bi-weekly (every two weeks, not twice a week). Check it out tonight where we'll talk about the chaplaincy working with atheist, possible foxhole atheist challenge coins, an Air Force 1st Sgt being "fired" for anti-gay sentiments, and whatever else we decide to BS about.