Sucks
My schedule for the foreseeable future is extremely busy. After the next week or so no more blogging, no more updates via social media, and no more activism. I've got a big thing in the Marines going on where I won't have access to phone or internet for about 5 weeks and then a cross-country move. I'm relocating into the Great Lakes area and once I get settled in and have the family taken care of I will jump right back into the fray.
Fortunately, there isn't going to be a gap involved with helping foxhole atheists.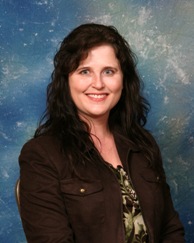 Kathy Johnson, the VP of American Atheists and former Military Director will be taking up all the cases I'm currently working on. She obviously knows what she's doing, currently blogs here, and probably needs no introduction (but I'll brag about her exploits anyways). She founded the Military Association of Atheists and Freethinkers (MAAF) and retired from the Army as a Master Sergeant. She's a co-host on Sgt Skeptic Podcast and she loves riding her motorcycle.
I still have a few more blogs I'm working on that I will get up for all of you. Some of them are very important, some are updates, and some are just for fun. Hopefully when this whole transition is over I'll be able to keep all of you informed on a more regular basis.
S/F