I feel conflicted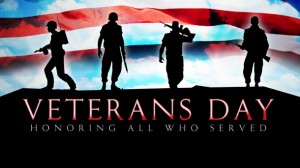 Every Veteran's Day weekend there are guilt-stricken Americans "supporting the troops" the only way they know how: defending our service members and their honorable mythic, stoic heroes of might and justice, who undergo herculean tasks under fire in the defense of liberty, truth, etc. from the verbal assaults of anyone who would suggest they are anything other than such.
They doth protest too much, methinks. Once upon a time, we were a nation unified. We bore the burden of war together, rationed meat, consumed less, grew victory gardens, paid exorbitant taxes enthusiastically, (during WWII, the top rate, on those making more than $200k, was 94%) gladly loaned our money to the government. We sent the best of ourselves, poor immigrants and Yale Elites (a la George HW Bush) alike to risk death shoulder to shoulder in order to defend classical ideals of honor and liberty. Whole industries were nationalized, profits were given up. Gladly. We were in it together. We were united.
Those days are gone. Americans, now, want the thrill, the identity that comes from being part of a team, but they don't want the obligation. We want the wealth, safety and comfort that comes from being Americans, but we begrudge every second, every penny, that we are asked to contribute. We shudder at every additional unit of risk we might need to experience to preserve our honor. And yet, we ask these kids from the working class to give up their legs,their arms and their lives. We orphan their children, widow their wives. For what, exactly?
Well, you're fighting over there so we don't have to fight here.
Wait. What? You're feeding these American kids into the maw of the leviathan so that you can live in comfort and safety within the confines of our continent-sized green zone? That's what you think we're doing?
That's not what I mean.
I'm pretty sure that's exactly what you meant.
Like many other tasks elites no longer want to be bothered with, we have outsourced the business of organized violence to those with not many other good options. And we have made it easy. Far too easy. What has war cost you, the average taxpayer? What have you given up? Do you even remember that we're still at war? Do you know what we're fighting for? Something about 9/11? Al Qaeda hasn't been in Afghanistan for a very long time now.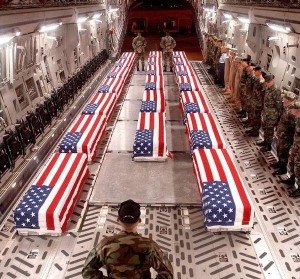 The most galling thing about these past few years hasn't been that veterans aren't honored enough. Oh, yes, my fellow citizens from both sides of the political aisle wave their little flags frantically and scream their praises for us, the honored. That block has been quite thoroughly checked. The galling thing has been that when someone asked them to give a few pennies on the dollar more to the America that they purportedly love, the America that has allowed them their six-digit salary, when someone asked them to help achieve "truth, justice, the American way" those soldiers' sacrifice purportedly enables, they grasped their dollars all the tighter and started talking about how leeches want to take what's theirs.
My friend's life? That was his too. And he gave it to America. For honor. The honor they fritter away with their defense of torture. For some poorly-defined strategic objective, for a war that made a lot of people rich and got a lot of people elected, but didn't really make us any safer. He gave it to America without asking what he'd get in return. But you, with your yellow ribbon bumper sticker, you can't be bothered to pay even half of what the Greatest Generation paid with gusto. We are ungrateful and self-justified and selfish and craven, and all the hagiography of the few who are slightly less-selfish and slightly more courageous doesn't change what we've become.
We have forgotten where we come from.