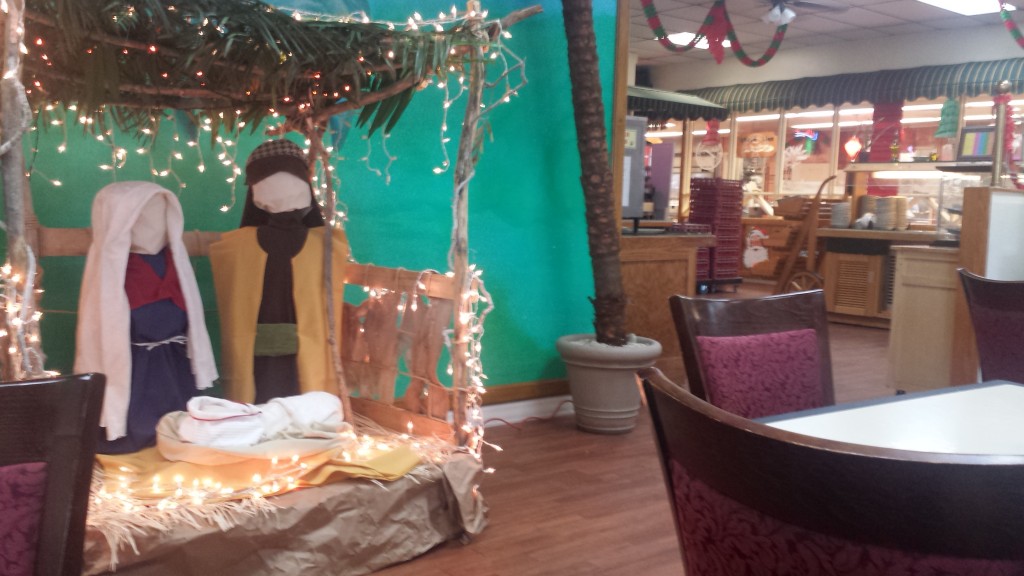 Guantanamo Bay, Cuba
Within 34 hours of 18 complaints, 11 of which were Protestant Christians, the Base Commander at Guantanamo Bay, Cuba has finally moved two nativity displays that were located in the chow hall to the Constitutionally appropriate place – the Base Chapel!
This is another victory for the Military Religious Freedom Foundation, The Constitution of the United States, and the Separation of Church and State as proposed by the Founding Fathers. The Base Commander had this to say,
"The spirit of the Navy's policy on this is, if it's religious, it goes to the chapel. It's more appropriate there."
Official Complaints
Many of my detractors will whine and bitch that these 18 individuals came to the Military Religious Freedom Foundation without first trying to utilize their chain of command. Yes, that's true. And there's a reason for it. They fear retribution for speaking out against something that is clearly a Constitutional violation. So they come to us. We always have and always shall maintain the anonymity of any clients that come to us for help unless they specifically request that we use their names. Having been the recipient of illegal action as an atheist in uniform I understand this very real and appropriate level of fear.
I am now fully prepared for the onslaught of hate mail.