We've been talking lately in the commbox about how the internet has really put, right at people's fingertips, very nearly the sum total of human experience and knowledge–a revolution which has had an absolutely disastrous impact on religions worldwide. Just imagine! Before a sermon is even finished on any given Sunday morning, any ten-year-old kid with a Galaxy in hand can find the talking points involved–and refute them. Well, I knew it wouldn't be long before Christians struck back against this threat.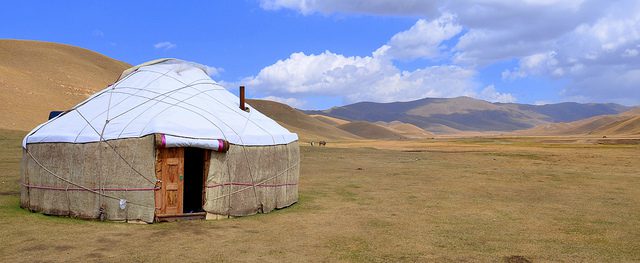 I've seen pastors try off and on to stop their congregants from accessing the internet and many of them vilify it in some way, but this new book that just came out, What Falls from the Sky, really takes the cake on that score. From Religion News Service (RNS) we get this story about how a blogger and city gal named Esther Emery swore off the entire internet for a solid year so she could "reconnect with the god who made the clouds" (as her book's subtitle goes).
It's a memoir that sounds like the self-congratulatory love-child of the small-houses movement and Eat, Pray, Love. When someone desperately poor or otherwise marginalized goes without internet access, that person certainly doesn't get a book deal out of it; it's probably not even a fully voluntary decision. Hell, chances are such a person would face criticism for spending money on that access, which is viewed as a plush luxury by way too many people. But when a theater director/stage manager from California needs a change of pace, she can decide to simplify, simplify and suddenly everyone loses their freakin' minds over her heroic sacrifice.
Ms. Emery said she wanted to "find a way to live a life that matters," and apparently that was not possible with an active internet account. While she was at it, she moved to a yurt in a very rural area in Idaho and–most importantly–became re-committed to her religious beliefs.
These are all presented as a piece, of course. She was apparently just sooooo harried and busy all the time with all that internet and all those citified conveniences that she couldn't possibly maintain her religious belief. Indeed, she told RNS, that year without internet turned out to be one of the "hardest, truest things" that "came out of that empty space and those silences."
She no longer thinks that someone even can be authentic to themselves while connected to the internet or be able to "represent the full scope of our reality" while participating in online spaces. And she is convinced that "literally the only answer to saving relationships and the health of our political dialogue" is to do what she did.
My eyes rolled so hard I thought they'd pop.
The Backlash Begins.
There's a real streak of rusticity in fundagelicalism. Though Ms. Emery very carefully avoids talking about exactly what she believes, given the area of the country she relocated to and how hostile she is to technology and divisiveness in general, it's not too hard to figure out, is it?
The only way she could maintain her awesome personal relationship with the ceiling–er, her imaginary friend–er, Jesus was to totally isolate herself as much as she could. That big toothy smile she offers up in the RNS piece is very perky, yes, but it comes at a cost. And it's not a cost that most people of her income level, background, and livelihood could or even would want to pay.
Naturally, when those other people balk at the idea of pretending they're poor rural backwoods hicks from Idahoistan so they can get extra-Jesusy, they will be criticized for not being hardcore enough.
I'd expected to see a backlash against technology and the internet, but not one this blatantly obvious or hamfisted. I can't wait to see who tries to out-hardcore Ms. Emery, and how far the oneupsmanship will go.
If this is the only way a Christian can possibly maintain their faith, Christianity is fucking doomed.