Welcome to the Roll to Disbelieve Super Special #2: Thanksgiving! Below, I've assembled some posts about topics that relate to the holiday. If you're totally losing patience with some of the people you're around this weekend, then come hang out here! I've got plenty of stuff to read, and on the internet, nobody can tell that you're hiding in the guest bathroom.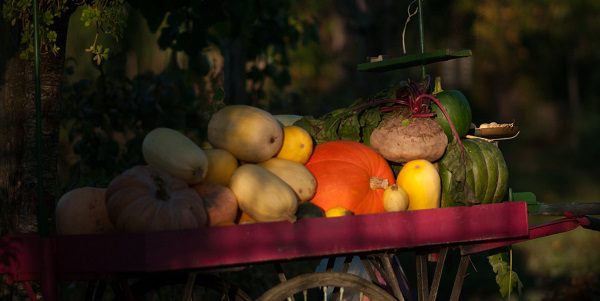 Past Thanksgiving Posts.
Feel free to laugh at me. I literally wrote a kitchen-disasters post a few years ago about exploding apple cakes.
This year, I did exactly the same thing again.
I thought, Hey, at least I learned enough to put a pan down under the mini-pans this time, but then I read the post in question. I got that far last time, too. So we have exploded apple cake again this year. At least it tastes just as good with homemade vanilla ice cream.
Meaning and Purpose Posts.
So much of the whole meaning and purpose stuff we get bombarded with is just marketing hype. Create a need–fill the need. Taste is everything: Obey your thirst. Oof! Just untangling that mess can be complicated.
Faith in Humanity, Renewed.
I love these sorts of posts so much and hope you will too.
However you spend today, may it be full of love and good things!
---
Please Support What I Do!
Come join us on Facebook, Tumblr, Twitter, and our forum at rolltodisbelieve.com!
If you like what you see, I would love to have your support. My PayPal is captain_cassidy@yahoo.com (that's an underscore in there) for one-time tips. I also welcome monthly patrons via Patreon with Roll to Disbelieve. You can also support the blog through my Amazon Affiliate link! Thanks!
Consider this post an Off-Topic Wonderland 🙂 What's for dinner?