Hello and welcome to a Roll to Disbelieve Super Special! Goodness, we're already smack dab in the middle of autumn. I can tell, because every danged foodstuff on the planet has suddenly appeared in Pumpkin Spice flavor. Just looking at it all makes me pumpkin-spiced-out. In honor of the season, I present a small collection of past posts for your enjoyment as you either pumpkin-spice yourself silly or flee in horror from it all! Happy October, everyone!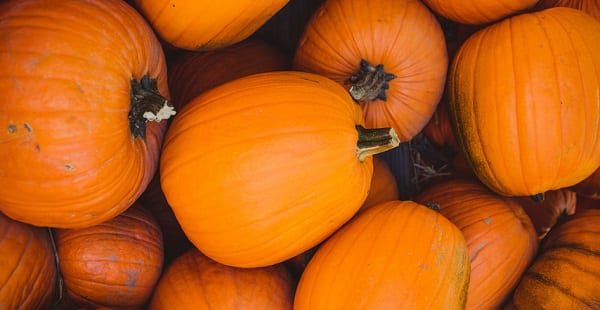 (Non-)Miracles.
Recently, we discussed That One Weird Thing That Happened Once. Miracles often function as the Weird Thing for Christians–and from there become PROOF YES PROOF of their claims. Here's more about it, in case you're curious!
Amazing Pulpit Stories, Starring Apostate-Girl!
Sometimes, looking back, it feels like some of my religious exploits came straight out of comic books.
Spooooooooooky Stuff!
BooooOOOOOOOOOOOoooooooooooo!
Thanks again for joining me on this wild ride. We'll be doing a few more Halloween-themed post this week, but I wanted to give everyone some reading material for the weekend!
UP NEXT: Oh my, things are heating up in Catholic-land. We'll take a look at the situation–next time. See you soon!
---
Please Support What I Do!
Come join us on Facebook, Tumblr, Pinterest, Twitter, and our forum at rolltodisbelieve.com! (Also Instagram, where I mostly post cat pictures. About 99% of my insta consists of Bumble and Bother being adorable.)
Also check out our recent Graceful Atheist podcast interview! It was a blast.
If you like what you see, I gratefully welcome your support. Please consider becoming one of my monthly patrons via Patreon with Roll to Disbelieve for as little as $1/month! My PayPal is captain_cassidy@yahoo.com (that's an underscore in there) for one-time tips. You can also support this blog through my Amazon Affiliate link–and, of course, by liking and sharing my posts on social media! Thank you for anything you wish to do.
This post is an Off-Topic Wonderland! 🙂 Dressing up this year? Favorite Halloween memory?