Hi and welcome back! Last time we met up, we encountered a terrible advice-giver who claimed to be a 'trained Spiritual Director.' That phrase took me by surprise. I'd never even heard of this profession. But in the interest of staying on-topic, I set that question on the back burner for right then. Today, let's find out what a spiritual director is, how to become one, and why so many Christians seem to be attracted to this style of therapy.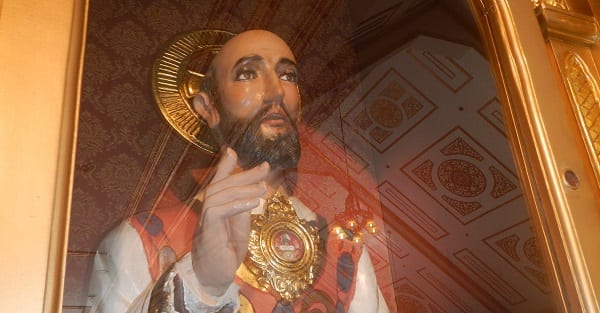 What's a Spiritual Director?
When we looked at Kimberly Penrod Pelletier, the terrible advice-giver we examined in the last post, did you wonder what in the world a "spiritual director" might be?
Me too.
She repeatedly calls herself "a trained Spiritual Director." However, she explains very little about exactly where she trained for this title, much less how she trained for it or what degrees she holds. (Generally speaking, if Christian salespeople are super-vague about the details of their qualifications, usually that means they don't really have any.)
Instead, she goes for broke on sales pitches for her services, which center around therapy and group motivational speaking:
Hidden within our days lie invitations waiting to be heeded. These invitations go unnoticed because they come in forms we'd rather not consider like anger, longing, exhaustion, disappointment, loss, relational strain, religious burn out, and lack of direction. Are you ready to hear God in the midst of your life… just as it is today?

. . . I don't just listen to the details of your life, but the movements of your soul.
So spiritual direction sounds like Jesus-flavored counseling. But there are already lots of Jesus-flavored counseling services and training programs out there. What's so special about this kind?
Today, let me show you this new trend in Christianity.
The History of Spiritual Direction.
Catholics have been doing spiritual direction for a long time. They've formalized a lot of the training, activities, and format of this counseling. Often it's a priest that handles the directing, but it could also be a trained layperson. The director uses Bible reading, prayer and meditation, and other such Jesus-y tools to advise and guide the client's development. The goal of spiritual direction is a deeper understanding of what Jesus supposedly wants the client to do and become.
When I say "for a long time," by the way, I mean a really long time. Catholics claim that spiritual direction began in the earliest years after their religion's invention. Some Catholics go further and say spiritual direction began in the days of Moses.
Then it continued across the years as Catholics formed monastic communities. Saints Brigid, Patrick, and others supposedly created the role of the anam cara, or soul friend. This was the spiritual director–to whom the client was encouraged to entrust everything:
This was a person to whom you could reveal the deep intimacies of your life. Your anam cara was the truest mirror to reflect the contours of your soul to you, a creative and critical friendship rooted in love that was prepared to negotiate the world of your inner contradictions and woundedness to bring you closer to God.
(Yikes.)
After growing in importance and popularity all through the Middle Ages and Renaissance, the practice of spiritual direction extended into Protestantism. As the centuries passed, spiritual directors adopted various mental-health practices found in secular counseling.
And now here we are.
Today's spiritual direction probably doesn't look like anything practiced in the Middle Ages. But the Christians who like it and practice it seem to enjoy thinking they're a link in a very long chain.
The Different Types of Spiritual Direction.
You can find spiritual direction pretty much across the US, Canada, New Zealand, the UK, and Australia.
Spiritual direction usually takes the form of one-on-one counseling. Though trained clergy can offer spiritual direction, so can laypeople–even (gasp!) women. With few exceptions, most spiritual direction businesses don't cater to only one flavor of Christianity or even to Christianity alone.
(That's likely why Kimberly Penrod Pelletier's website steadfastly avoids mentioning exactly what church she belongs to. That actually seems pretty normal for her profession.)
But it can also be done in group settings (especially like at retreats) and in other formats. Clancy told us that at his daughter's seminary, the school assigned 2nd-year students to play the role of anam cara to the 1st-year students. Sounds a bit like "big/little sisters" in sororities. But this is probably not the usual form of spiritual direction!
Here, we'll be concentrating mostly on the one-on-one format that is most common.
What's the Difference Between Spiritual Direction and Regular Christian Counseling?
Some big differences exist between spiritual direction and other forms of religious counseling:
Most counseling seeks to solve a particular problem for the client. Clients present with various personal and professional problems. When their problems are solved to their satisfaction, usually the counseling relationship ends. These sessions usually work in a cooperative fashion. Clients and counselors create, together, tangible signs of healing and recovery that the therapy will seek to achieve, and they often check their progress against this mutually-agreed-upon list. The counselor isn't superior to the client, either, but rather a partner in healing.
Spiritual direction is more free-form and doesn't really have an end scenario. The anam cara seeks to help clients "tune in" to what they imagine is their god's "still, small voice." The clients who seek out spiritual directors do it to help themselves develop a more nuanced and firm faith in their god. And the spiritual director is very much a mentor/parent figure to the client. They're usually older and have been Christian for much longer, and are seen as dependable and well-educated in the religion.
As I read the testimonies of spiritual directors, over and over again I noticed them saying they don't really even want to focus on their clients' problems. Instead, they really try hard to focus on improving their clients' communication with their god.
As clients get better at discerning their god's voice and communicating with him, the theory goes, their lives naturally change in good ways. But change itself doesn't seem to be the primary goal here.
A Bit About the Training.
I don't think much of anything about spiritual direction is standardized.
A quick online search reveals a really sketchy-sounding online college offering both Master of Theology and Doctor of Theology degrees in "Spiritual Direction." They make it sound similar to pastoral counseling. Both degrees occur online.
Another school, Fuller Theological Seminary, offers a Doctor of Ministry (DMin) in Spiritual Direction. Students must attend an annual retreat for three years to get the degree. (Note: Many theological schools in the US can only offer DMin degrees to people who already hold M.Div. degrees or the equivalent and are already working as ministers. This isn't really a stand-alone degree, it doesn't sound like.)
And one Australian spiritual direction business offers a similar retreat-based curriculum. It costs AUS$1200 per year for their four-year program.
I also found a post written by someone who runs one of these schools. She tries her best to make her school sound challenging. She's also written at least one book on the topic of "Spiritual Direction."
I found next to nothing written by the graduates of these programs, however, and no reviews of the programs. Just endless sales brochures from the schools themselves!
Many of these schools don't sound like their students will leave with accreditation (beyond the few qualified to offer degrees). But never fear! There's a Canadian business willing to examine spiritual directors' curricula vitae and grant them certification. (You'll be pleased to know that John Pieret has already taken the liberty of translating their requirements from Corporate Christianese to English.)
How It Works.
Spiritual direction involves a mentor or therapist helping a disciple or client develop their beliefs and faith in Christianity. This development can happen one-on-one, in a small group setting, or in a larger-scale retreat setting. It seems like many spiritual directors specialize in certain settings and configurations of clients (except for Pelletier, of course, who claims she can handle pretty much all of them).
In the one-on-one setting, which seems to be one of the most common ways to get spiritual direction, the client meets at the director's office. (The Ignatius appreciator has a window in his office allowing outsiders to see into it–because of the Catholic child-rape scandal and all, natch.) Once the meeting begins, the pair might pray together, practice devotions together, or even sing.
Catherine, a member of our commentariat, told us a bit about her experiences with spiritual direction. She met with her director about once a month. Her particular spiritual-direction group was quite progressive. In fact, many spiritual direction groups are not only ecumenical, serving pretty much all flavors of Christian, but also serve people of many different religions.
Oh, and as if I needed to say this: most of the time spiritual direction isn't free. I doubt most insurance programs cover it either, for reasons we'll get into shortly. One blogger marketing her spiritual direction school and business says she charges USD$70 a session.
Why (Some) Christians Like Spiritual Direction.
I can easily get why some Christians get a lot out of spiritual direction.
It sounds like many spiritual directors try very hard to practice love and acceptance. And they do it on a level that we don't often see in this divisive, hate-filled religion. With a focus on ecumenism, spiritual directors don't push any one right or wrong way to Jesus. I'm sure many Christians find this approach refreshing.
Heck, even non-Christians sometimes seek out spiritual direction.
Why (Some) Christians Hate Spiritual Direction.
As you might expect from something so steadfastly ecumenical and free-form, very authoritarian Christians despise it. One such hardline Catholic–a flavor of mostly-American Catholicism that is almost indistinguishable from American fundagelicalism by now–wrote to a spiritual direction group to complain about their experiences:
Instead of talking about vices and virtues et al, we discuss rather modernistic books, some of which are endorsed by the Dalai Lama and other non-Catholic figures. There is unorthodoxy in some of these books. When I try to bring comments from older preVatican2 books, these are ignored and I am told my problems are "mental and scrupulous". I feel I am being put in a rigid box that does not actually fit my spiritual situation. The key is that I do not feel I have grown spiritually over the 2 years of monthly spiritual 'direction' with this priest.
They probably didn't much like the website's response. The response gently chided them for being so rigid.
Chances are, today's culture-warrior evangelicals would respond much the same way to such an experience. Evangelicals tend to demand ideological purity in all of their leaders.
Indeed, someone started the Evangelical Spiritual Directors Association (ESDA) specifically to maintain that purity. They partner with various evangelical colleges (including Biola!) offering a tribe-approved education to hopeful and aspiring directors. Their version of spiritual direction sounds more like accountabilibuddies, though.
Overall, evangelicals have been slower to adopt this practice than their mainline and liberal cousins–and many evangelicals remain deeply suspicious of the whole idea.
The First Problem With Spiritual Direction.
First and foremost, the biggest problem I perceive with spiritual direction is that it's based around trying to suss out the will and desires of a being who doesn't actually exist.
If people seek communication with someone who doesn't really exist, they're not going to get accurate information. Indeed, there's literally no way whatsoever to check the information gained through spiritual direction against objective measurements. As I discovered when I was fundagelical, everybody seemed to have totally different ideas about what "Jesus" wanted us to do, and often those opinions contradicted each other.
So okay, let's pretend spiritual directing is like reading tarot cards. Tarot reading doesn't involve anything supernatural, though many people think it does. That said, it can be subtle and accurate-feeling, especially if the reader is sensitive to a client's cues. Then we're still down to but this god doesn't actually exist. Believing one untrue thing can open the door to lots of others joining the party.
Plus, the fact that spiritual directors themselves seem to go absolutely out of their way to avoid any kind of hard-and-fast measurements of success, much less any kind of focus on helping their clients solve problems, makes them seem very sketchy to me. It makes terms like rent-seeking start coming to mind.
The Second Problem: Gee, This Seems Kinda Complicated.
One spiritual director says his approach is "Ignatian." Ignatius is a big name in Catholicism. Centuries ago, he founded the Jesuit Order. But he was also a spiritual director himself! He wrote a book called Spiritual Exercises that some Catholic spiritual directors enjoy and use even today. (Indeed, the director in the interview uses it for himself.)
In Ignatian spiritual direction, a spiritual director assumes that the Christian god super-wants to talk to his pet humans and have a real relationship with them. So the director's task becomes helping the client learn to discern that god's communications.
But we're talking about an omnimax god, right? If he really wants something, then why can't he make it happen? Why do humans have to do the heavy lifting here? And why does he always sound exactly like the person hearing him?
I ran into this exact same problem long ago myself. There seemed to be no way whatsoever to distinguish between a divine communication and my own personal thoughts and impulses–or for that matter an infernal one, since my flavor of Christianity wholeheartedly believed that demons often masqueraded as Jesus/angels.
This whole process sounds a lot like the coaching my ex Biff used to provide at every single altar call he could, teaching his victims exactly how to speak in tongues convincingly by modeling it and coaxing them baby-step by baby-step toward the baby-babble they needed to spew to be "saved."
The Third Problem: Who's Watching the Directors?
The writeups I see of the anam cara do their best to make this role sound benign and helpful. But in authoritarian groups, things can go completely haywire quickly for unsuspecting Christian sheep.
When someone holds that kind of power over another person, everything absolutely depends on them being benevolent and goodhearted in its use. Nobody checks on those powerful people or can stop them if they go overboard. Often, the foxes guard the henhouse in authoritarian groups–meaning that those in power are the ones also keeping an eye on each other. But power guards itself in broken systems–so if one fox starts eating the chickens, the other foxes usually cover for that one!
(Related: Section 2.6.2 of this policy statement outlines the requirements for Catholic spiritual directors in the Boise Diocese. That's it. Try hard not to bonk the clients.)
So yeah, I get concerned when I find out spiritual directors don't really have to get any kind of special license or accreditation from any overseeing authorities. None of the programs I looked at even mentioned state or national qualifications and accrediting bodies. Some offer master or those DMin degrees; most just offer certificates, if even that.
Oh, and I turned up nothing whatsoever about disciplinary bodies or procedures for dealing with bad eggs.
Compare and contrast that whole situation with what the state of Idaho requires of counselors.
And the Summary.
Spiritual direction presents us, then, with a buyer-beware situation. It's only as good as the person offering it–and whoever taught that person.
I'm sure most of these schools' owners mean well. It's just that after all this reading and research, spiritual direction seems like it's a new cottage industry in Christianity. Everyone's rushing to hang out a shingle to train new spiritual directors. Without having to seek more rigorous accreditation, with classes being retreat-based or online and running just a couple weeks a year, and with standards being so wildly different from school to school, it boils down to this: potential clients and directors alike should tread carefully before jumping in on the trend.
And, too, I can't help but notice this: in every one of the countries where spiritual direction grows popular, Christianity is in serious decline. Apologetics materials began to proliferate amid Christianity's decline as well. So did covenantal membership and even the worst bits of complementarianism. It feels like a lot of Christians are reaching out to grab what they can while there are still enough other Christians to grab it from.
Still, I'm glad I know about this growing trend in Christianity, especially now that evangelicals are very slowly climbing on board with it. The slapfight they're already spoiling to have over spiritual direction promises to be quite entertaining.
NEXT UP: Authoritarians learn as children the principles of power and the laws that flow from them. Like a magician reveals a trick, I'll unmask these secrets–next time. See you soon!
---
Please Support What I Do!
Come join us on Facebook, Tumblr, Pinterest, Twitter, and our forum at rolltodisbelieve.com! (Also Instagram, where I mostly post cat pictures. About 99% of my insta consists of Bother being adorable.)
Also check out our recent Graceful Atheist podcast interview! It was a blast.
If you like what you see, I gratefully welcome your support. Please consider becoming one of my monthly patrons via Patreon with Roll to Disbelieve for as little as $1/month! My PayPal is captain_cassidy@yahoo.com (that's an underscore in there) for one-time tips. You can also support this blog through my Amazon Affiliate link–and, of course, by liking and sharing my posts on social media! Thank you for anything you wish to do.