EDITOR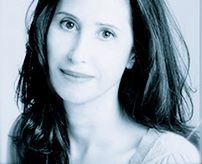 With philosophy and developmental psychology degrees from Columbia University, Alice Andrews teaches psychology and evolutionary studies at the State University of New York at New Paltz. She is a founding member/council member of the Applied Evolutionary Psychology Society as well as the founder and former editor-in-chief of The Evolutionary Review: Art, Science, Culture. She serves on the Executive Board of SUNY New Paltz's Evolutionary Studies program, as well as on the Editorial Boards of Evolutionary Behavioral Sciences and EvoS: The Journal of the Evolutionary Studies Consortium.​ Alice is also the founder and former editor of Entelechy: Mind & Culture and her novel Trine Erotic (evolutionary fiction) was republished by Codhill Press for its 10th-year anniversary in 2012. In addition to her academic pursuits, Alice also has a passion for the rights of nature and served on the Environmental Conservation Commission in the Village of New Paltz for 4 years. She is the founder of the group Mothers & Others United to Shut Down Indian Point as well as the founder of Beyond Pesticides in Ulster County.
Singing is another passion — in addition to singing with Clear Light Ensemble from time to time, Alice recently formed the Hudson Valley Vocal Improv Collective. She has sung with Gaiatree Sound Project and did backup vox for Sri Kirtan srikirtan.com and Radharani's radharaniwali.com latest albums — as well as Baba Brinkman's Rap Guide to Consciousness.
Alice currently serves on the Village of New Paltz Board of Ethics and was recently endorsed by the Humanist Society as a Humanist Chaplain. SACRED NATURALISM is her latest project.
---
GUEST CONTRIBUTORS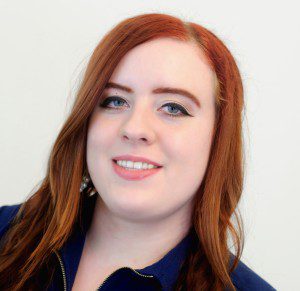 Emily Smith is a vegan, environmentalist, naturalist, graduate student inhabiting the Boston area. Growing up without religion taught her to value scientific inquiry and fact-seeking behaviors, as well as the oneness of matter that unites all of the diversity in existence. She believes that our simultaneous insignificance and seemingly limitless influence leaves us uncertain about our place in the universe. We possess the power to terminate entire species, but without sufficient foresight we increasingly find this capacity pointed at ourselves. Emily hopes to help others address this turbulent situation and to spiritually embrace the connectedness of all things. She is working on a master's degree in holistic counseling at Lesley University, after which she intends to pursue a doctoral degree with a focus on positive psychology and ecopsychology.
---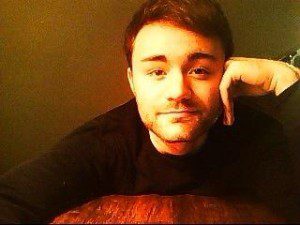 Casey was born and raised in Plattsburgh, NY and recently received his bachelor's degree at SUNY New Paltz in Evolutionary Studies. His extra-curricular life includes hiking, biking, running, swimming, as well as practicing Yoga and meditation. He greatly enjoys writing and sharing his ideas with other open-minded individuals. Currently he is considering grad school in Somatic Psychotherapy, but until then he is working on expanding his mind and grounding his worldview by exploring this amazing project with one of his former – and extremely influential – professors, Alice Andrews (et. al).
---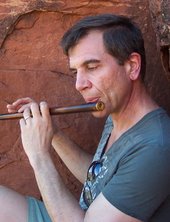 John A. Johnson, Professor Emeritus of Psychology at Pennsylvania State University. John A. Johnson joined the faculty at Penn State in 1981, immediately after earning his Ph.D. from the Johns Hopkins University. He spent the 1990-91 year as visiting professor and Alexander von Humboldt-Stiftung Research Fellow at the University of Bielefeld, Germany. He has published over three dozen journal articles and book chapters on the personality and evolutionary psychology of moral and educational development, career choice, and work performance. He is an associate or consulting editor for the journals Assessment, the European Journal of Personality, the Journal of Personality and Social Psychology, and the Journal for Research in Personality. Dr. Johnson is a recognized expert on computerized psychological measurement. Over half a million persons have completed his on-line personality test, which was designated a Yahoo! Incredibly Useful Site of the Day. He recently co-edited with Sam Gosling a book published by the American Psychological Association, Advanced Methods for Conducting Online Behavioral Research.
---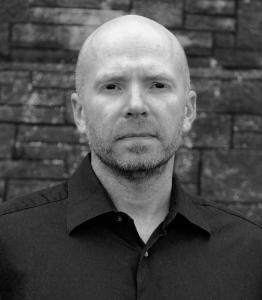 Ed Gibney is a writer and evolutionary philosopher who blogs about his beliefs and the fiction it inspires at evphil.com.
---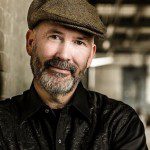 Ric Dragon is an artist, author, consultant, speaker, drummer, and NYU professor.
---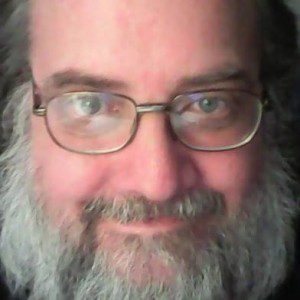 Charley Earp lives in Evanston IL with his wife and is father to their two adult children and grandfather of one adorable little girl. As a religious naturalist and pantheist, he is a member of a Quaker meeting and a Unitarian-Universalist congregation. He works in the travel industry and is currently pursuing an M.Div to become a minister in the UU Association. He embraces an activist philosophy that is ecological, feminist, socialist, and anti-racist.