Very Semi-Serious
Festival documentaries tend to lean on "issues" films that highlight injustice or that profile important or famous individuals. Rare is the film that leaves audiences laughing. That's what made Very Semi-Serious, a look at the artists behind the New Yorker cartoons, so refreshing. The film centers on New Yorker cartoon editor Bob Mankoff, who sheds light on the selection process for each issue's cartoons, We learn that an astonishing 1,000 cartoons are received weekly by the magazine, and from them, about 15 are published.
When the film isn't puffing Mankoff's recently published book—the documentary's one obvious drawback—it's sharing insightful comments from several of the magazine's longtime cartoon contributors, as well as some newer faces. Mankoff seems remarkably cheerful and witty through most of the film, so much so that the revelation of personal tragedy in his life is suddenly—and appropriately—sobering. (Mankoff's casual comment that he's been married three times goes unexplored.)
For the most part, however, Very Semi-Serious is a delight. Nearly every cartoon presented to the audience—often with a slow-reveal scan from image to caption—is a stitch. The shared laughter from the large audience who attended the screening proved infectious, as it often does with big-screen comedies.
Funny thing is, Very Semi-Serious is the funniest movie I've seen so far this year.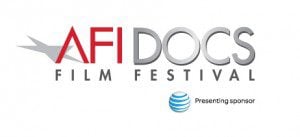 Peggy Guggenheim: Art Addict
Unlike the New Yorker documentary, the subject of Peggy Guggenheim: Art Addict was largely unfamiliar to me. Heir to the Guggenheim fortune, Peggy amassed a collection of modern art that is among the world's finest. The film treats her support of modern art, and of the artists who created it, largely as a positive, although a few comments accuse Guggenheim of a lack of discipline and thoughtfulness in what she collected.
However, the lingering feeling about Guggenheim's life—she confesses to having been a "nymphomaniac" who had numerous abortions—is one of sadness. While her art collection continues to draw admirers, the woman who collected that art comes across less as an object of admiration than one of pity.
"Great art is immortal," Guggenheim says. "If you can attach yourself to it, you gain a sort of immortality." That's debatable, but the film itself, unlike Guggenheim's collection, is easily forgotten.
All Things Must Pass
Director Colin Hanks—Tom's son—tells the story of the late, great Tower Records, largely through interviews with founder Russ Solomon and Tower's first employees. Starting as a small department in a drug store, Tower Records would morph into the nation's first record superstore, riding the boom of rock radio and an explosion in album sales. Expanding successfully into a chain, Tower would survive the LP's demise and the public's transition to the CD (curiously, little is said about the public's shift toward cassette tapes before the advent of the CD), as well as the staff's "hookers and blow" era. But aggressive expansion and the public's move to digital music eventually led to the chain's downfall. (Curiously, the documentary also slights Tower's video-sales unit, which goes unmentioned.)
The narrative grows repetitious but is never grating. Mostly, All Things Must Pass is a nostalgia trip with an upbeat ending that's more puzzling than uplifting. Still, watching several former Tower employees—mostly men—openly weep as they recall their time with Tower is a reminder of the retailer's power to gather people with diverse tastes in music under one roof. It's hard to think of anything comparable in today's retail environment.
'We Could All Use a Little Mavis'
Days after the Charleston church shootings, director Jessica Edwards introduced Mavis!, her film about the career of gospel singer Mavis Staples, by saying, "It's been a really rough week, and I think we could all use a little Mavis."
Whereas the festival's Audience Award winner, What Happened, Miss Simone?, invites us into the troubled mind of its subject, Mavis! shows us a warm, generous performer who isn't afraid to take on her critics. She defends her move away from exclusively religious music—her songs, she says, always told the truth, whether they were about civil rights or the feelings of a young single woman—and sounds only slightly disappointed that her recordings with Prince fell victim, in part, to Prince's battle with his record label at the time.
Lest viewers think someone other than God drives her artistry, Mavis! closes with the singer declaring that she'll keep on singing wherever God places her. If that's not on earth, she says, you can look for her in heaven, singing before the Lord.