Yet another titan of the Christian faith has gone home. I can't do the justice to J.I. Packer that
Christianity Today
has already done in their masterful eulogy or that those who knew him personally have done in recent days. But I can say that Packer's writings have been a blessing to me and to countless other Christians. I don't think I'm using hyperbole when I say that if there is one work of theology that was written in the 20th century which Christians will still be reading five hundred years from now, it is certainly
Knowing God
.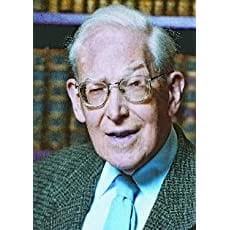 Clearly, Packer dedicated his life to the glory of God and the service of believers by wielding his great learning in a way that was pastoral, informed, loving, and holy. While there are certainly others who follow in his footsteps, I know of none who have done so as well, and I know of no better way to end this short memorial than by using Packer's own words to outline the basis of the hope in which he lived and died (from Knowing God, pg 156):
"…what does it mean to be justified? It means to be forgiven and accepted as righteous. And how do we come to be justified? Through faith–that is, self-abandoning trust in the person and work of Jesus. And how does Jesus' blood–that is, his sacrificial death–form a basis for our justification? Paul explains this in Romans 3:24-25, where he speaks of 'the redemption that is in Christ Jesus: whom God hath set forth to be a propitiation through faith in his blood.' What is a propitiation? It is a sacrifice that averts wrath through expiating sin and canceling guilt.

…this is the real heart of the gospel: that Jesus Christ, by virtue of his death on the cross is our substitute and sin-bearer, 'is the propitiation for our sins' (1 Jn 2:2). Between us sinners and the thunderclouds of divine wrath stands the cross of the Lord Jesus. If we are Christ's, through faith, then we are justified through his cross and the wrath will never touch us, neither here nor hereafter."
Dr. Coyle Neal lives in Bolivar, MO., where he is co-host of the City of Man Podcast and an Assistant Professor of Political Science at Southwest Baptist University.