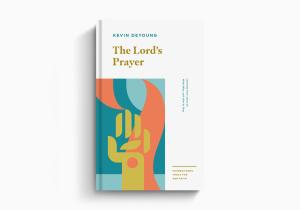 The Lord's Prayer clearly critical to the Christian life. If that weren't already obvious from the text of Scripture itself, the fact that Christians through the centuries have continued to produce commentaries on the prayer (starting with the early church) and have used the Lord's Prayer as the basis of catechisms and confessions should tell us that it is something which we should spend time slowly reflecting on, and which should help to shape and define our lives as believers. Kevin DeYoung's new book The Lord's Prayer: Learning from Jesus on What, Why, and How to Pray is an excellent addition to this long line of reflections on the Lord's Prayer and what it means for our lives.
There are no real curveballs in this little book. DeYoung walks through the Lord's Prayer beginning with it's context in Scripture and then hitting each phrase along the way. He gives us a solid theological exposition and guidelines for application. If you're looking for an edgy new approach to praying about our Father in heaven, you'll need to look elsewhere. If you're looking for a concise guide to the Lord's Prayer in accessible, thoughtful, and practical form, this is a good place to turn.
In the interest of not providing a review longer than the book being review, I'll keep this short. So just leave it at saying that this little book is a solid one and something that you would do well to read yourself and then pass along to someone else–or even keep a stash of and hand out to those who would like assistance in learning how to pray as Christ taught…
Highly recommended.
Dr. Coyle Neal is co-host of the City of Man Podcast an Amazon Associate (which is linked in this blog), and an Associate Professor of Political Science at Southwest Baptist University in Bolivar, MO