Great article in Paper Magazine — interview with Danny Masterson from Sundance on his thoughts on Scientology. by James Rickman / Photography by Eric Ray Davidson 
Beck once t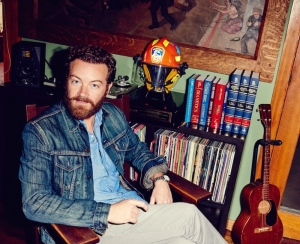 old a 
New York
 magazine writer that Scientology is "always the last question journalists ask." And when Danny Masterson, actor, DJ, restaurateur and second-generation Scientologist, appeared on our cover six years ago, the topic of his beliefs was tucked into a single paragraph toward the end of the story. Reconnecting with Masterson last month, we asked if we could focus in on the religion — "religious philosophy," as he calls it — and why it works for him. As it turned out, we spoke with him just after he'd arrived to Sundance, where the already-controversial documentary 
Going Clear: Scientology and the Prison of Belief
 was about to premiere. All the more reason to hear a bit of Masterson's story and ask some questions.
You're at Sundance, where Going Clear: Scientology and the Prison of Belief is about to premiere. 
I heard about that documentary; the documentary where they interviewed eight people who hate Scientology. Should be pretty interesting. I wonder if Sundance would allow a documentary of, like, eight people who hate Judaism. But you know, my religion's fair game, I guess, 'cause it's new.
When things like this documentary and the book Going Clear come out, does it make your life socially awkward?
I only heard about [the book] recently. I do read, I do go out, but no one had mentioned it to me. When I looked into it, I noticed that he couldn't publish that book in Canada or the UK because the libel laws are so much stricter than ours. And so when I asked about it, they're like, "Oh yeah, there's basically like 200 lies in the book and so in England and in Canada he couldn't even publish that book." Anyone can say anything about anything. How true it is, I guess that's up to the reader. If you're going to write something and you don't ask the people who actually do it, then what's the fucking point? We could all interview the KKK about what's cool about being white, but we don't. I don't know; it just seems retarded to me.
>>