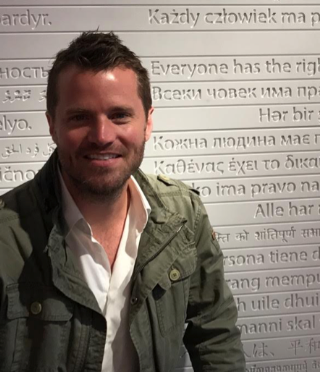 In celebration of the 70th Anniversary of the United Nations Universal Declaration of Human Rights, the #KNOWYOURRIGHTS Rock for Human Rights 2018 Tour kicks off this weekend in North Hollywood at the Church of Scientology of the Valley.
Rock for Human Rights is a nonprofit dedicated to informing kids internationally about human rights. They use engaging videos, live music and lively discussions to inspire and enlighten audiences on their basic human rights. Wil Seabrook and his concert band Rock for Human Rights (R4HR) have been enlightening youth internationally since 2011.
They offer local kids clubs and groups a free concert and a nonpolitical, engaging event with conversation about how to improve their school, community or city through the championing of human rights. They will be touring across the US the entire month of October. Each event features the Story Of Human Rights short film, several individual PSA videos, with audience dialog about how to make human rights a reality that they can relate to. The band plays original music inspired by specific human rights precepts.
Seabrook explains his motivation, "I am concerned because my son is growing up in a world where the 24-hour news cycle relentlessly drives home the kind of click-bait, 'if it bleeds it leads' headlines that make all the craziness seem like everyday life. In all my travels around the world, I've realized that almost everyone is very decent and just trying to live life, provide for their family and find meaning and happiness in how they spend their time."
The Universal Declaration of Human Rights was drafted by representatives of diverse cultural and legal backgrounds from all regions of the world as a common standard of achievements for all peoples and all nations. It set out, for the first time, fundamental human rights to be universally protected and it has been translated into over 500 languages. The Declaration was proclaimed by the United Nations General Assembly in Paris on 10 December 1948.
Since 1969, inspired by founder L. Ron Hubbard's words "Human rights must be made a fact, not an idealistic dream," Scientologists around the world support and defend these rights. The kick-off is Sunday, September 30th at 5.30pm at the Church of Scientology 11455 Burbank Blvd. North Hollywood.
For more info: www.un.org/en/universal-declaration-human-rights, www.rockforhumanrights.org & www.scientology.org/how-we-help/human-rights/global-education.html#slide7. Regarding the concert call 818-947-0600 or email valley@Scientology.net.