David Miscavige: A Leader Without Parallel is taken from a video by Gray Levett on the David Miscavige website. Levett is founder of an internationally acclaimed photography business. It is so successful and influential that Her Majesty's College of Arms awarded the shop its own coat of arms.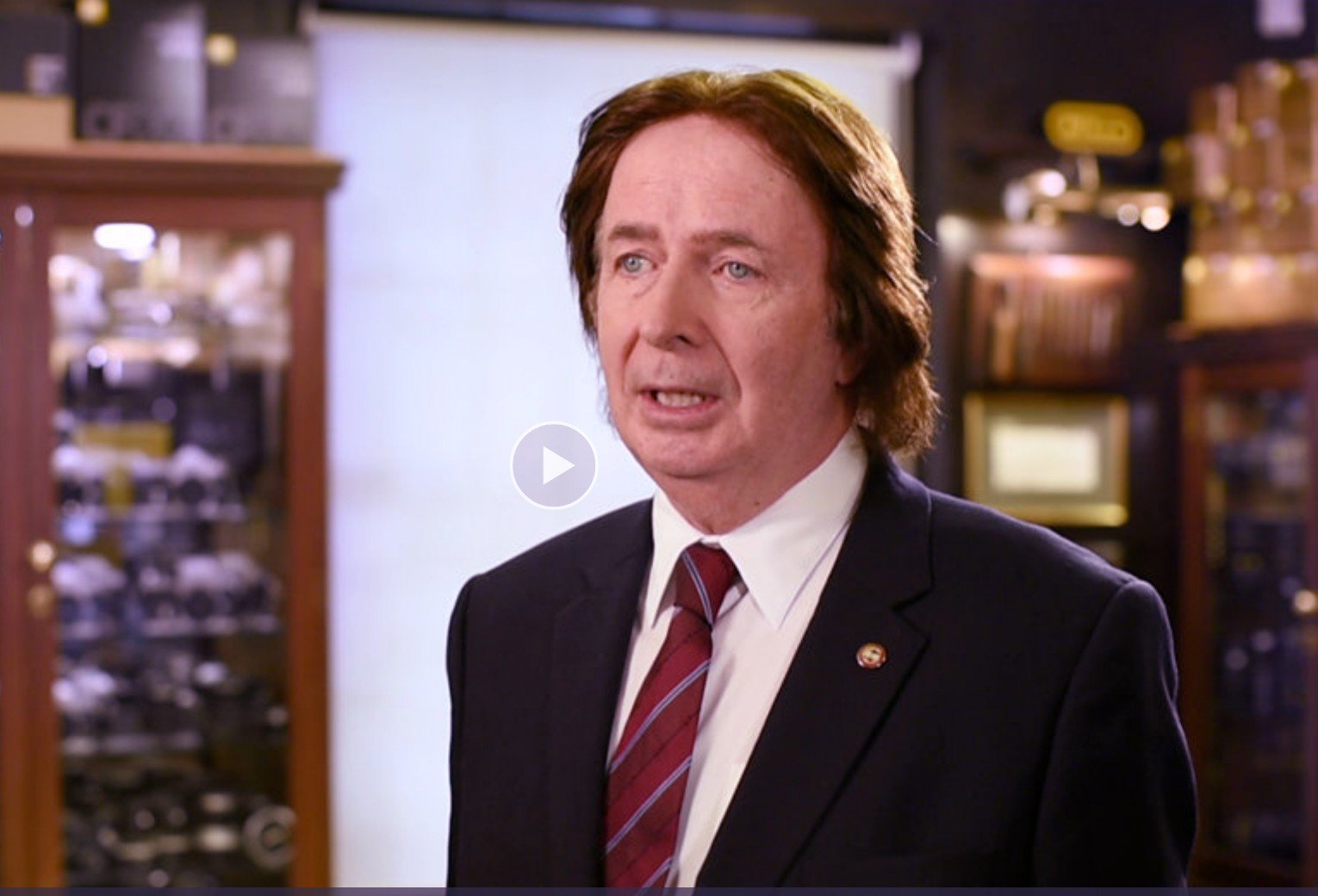 "I have very, very, very strong views on Mr. Miscavige," says Gray Levett.
The first time Gray Levett met David Miscavige
Levett describes a time he was working in Hollywood. And that's when he met David Miscavige for the first time. This was in the early '80s.
Levett had an appointment at Author Services, which had just been established to care for the personal affairs and literary, theatrical and musical works of L. Ron Hubbard.
"I arrived and the person I wanted to see wasn't yet available for me. So, I was sitting in the waiting area," he said.
And time ticked on.
Out of the corner of his eye, Levett saw someone come into the room.
First impressions
"I heard my name mentioned," he said. And suddenly someone came over. The man asked, "Excuse me, are you Gray Levett?"
Levett said, "I am." And the man said, "Hello, my name's Dave. What's the purpose of your visit?"
He told the man he was there to meet a particular individual. "We're working on a project," Levett told him.
The man asked if he had arrived early and Levett said, "Yes, I did." And he added, "I was raised to always be on time. To be punctual."
"So was I," said the man.
By now it was 15 minutes after the meeting was supposed to begin.
Impeccable manners
The man excused himself, and a few minutes later a staff member came out, looking on edge, and apologizing profusely for keeping him waiting.
"And I didn't think anything of it," says Levett. "I thought he'd been stuck on the phone or something."
About an hour later when Levett was leaving, he once again ran into the man named Dave. Later he learned 'Dave' was David Miscavige.
They rode down the elevator together. And he asked, "How did your meeting go?"
Levett thought it went very well.  And that's thanks to you, he said.
Following L. Ron Hubbard's policy to the letter
And Levett's new acquaintance said, "I follow Mr. Hubbard's policies to the dotted i and the crossed t." And that very much included what Mr. Hubbard said about manners.
A second meeting 18 years later
A number of years later, Levett was at Saint Hill in the UK for a charity concert. And he was with a famous actor he'd brought along. Just then, there was a tap on his shoulder.
"I turned around and it was David Miscavige. And he said: '1981, Author Services, our discussion on manners.'"
"I was staggered that he would remember," says Levett. "And we had a great catch-up."
Astonished by David Miscavige's care
Levett's younger sister passed away about ten years ago and he says it left quite a big hole in his life. There was a memorial service at Saint Hill.
"And I was astonished to see that there was this enormous bouquet of flowers that the Chairman of the Board. Mr. Miscavige, had sent over for her. Then Levett was handed a letter from Mr. Miscavige. "He asked if I was okay. And if I needed anything, to get in contact with him. I was very touched by the compassion. Especially considering how many people he must meet."
For him to have taken that much trouble, "it meant a huge amount and it shows a side to him… Not only do we have the benefit of his leadership and his direction. And all of the things that he has brought us. We also have someone who is very caring. And immensely able. … During my life I've met some very, very, very capable people. But I've never met anybody that's as capable and caring as he is. And I think we're in fantastic hands."
An unparalleled leader
David Miscavige is "a leader without parallel," Levett says. "When LRH found someone to take over when he left, he just couldn't have found anyone better. He's an extraordinary person."
To learn more about Gray Levett watch his episode of Meet a Scientologist on the Scientology Network.