The Church of Scientology of the Valley: What was it like at the grand opening?
It was breathtaking!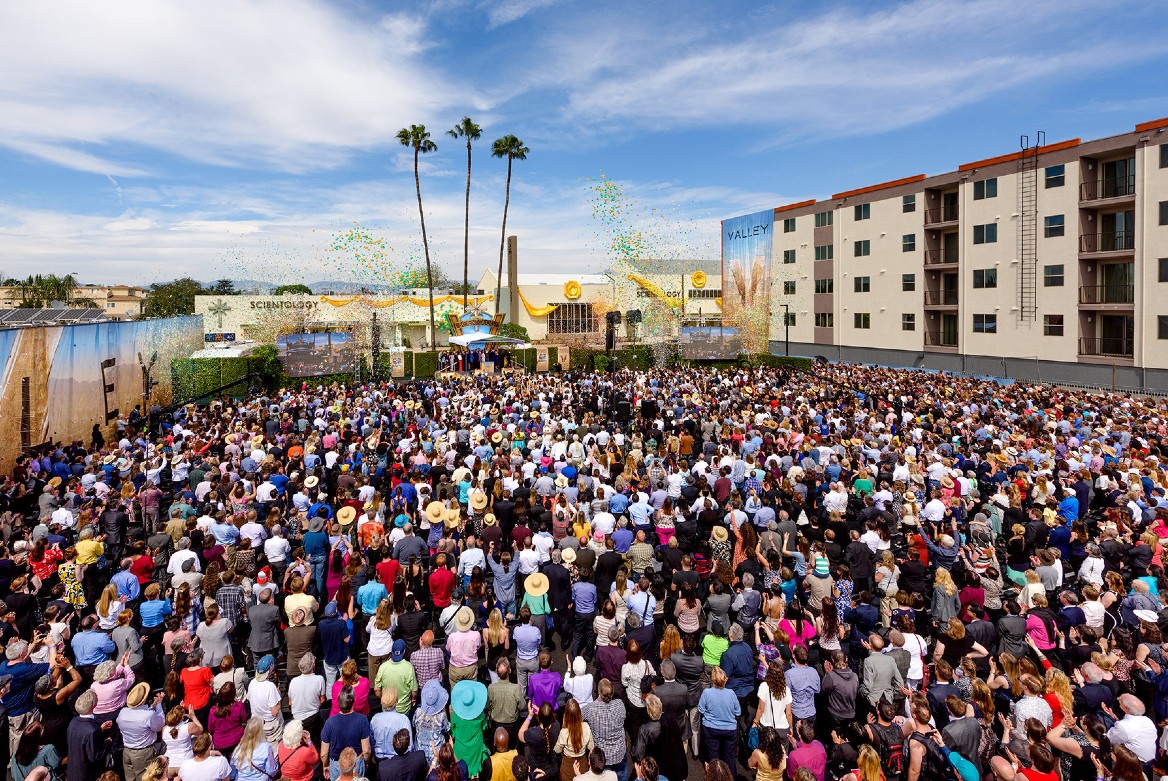 So many people had worked to make this a reality, and there was Scientology ecclesiastical leader Mr. David Miscavige walking to the podium. The crowd went wild.
"Today, we dedicate a Church of Scientology for this Valley of Dreams," said Mr. Miscavige. "As the San Fernando Valley is diverse, so too is our help. And so, we welcome those from her myriad cultures, ethnicities and of any economic standing. In that respect, this Church perfectly reflects the Creed of Scientology, 'That all men of whatever race, color or creed were created with equal rights. …And that the souls of men have the rights of men.'"
Destination: the Valley
But the Valley is not just a location. It's a attitude. And Destination Scientology: The Valley is a great way to discover what that means.
"This is a driving town," says Kathy in the  Valley episode on the Scientology Network. "You don't walk anywhere around here." But that's fine because you can get anywhere from the Church's new home. That is, if you go at the right time of day.
"When someone says 'how far is so and so,' the first think you ask is 'What time of day are you going?'
(For those who haven't experienced Southern California freeways, twice a day traffic comes to a stop. "Rush hour" is really a misnomer.)
Destination Scientology: The Valley is broadcast on  DIRECTV Channel 320 and can be streamed on Scientology.tv, on mobile apps, and via the Roku, Amazon Fire and Apple TV platforms.
Since launching with a special episode featuring  Mr. David Miscavige, the Scientology Network has been viewed in 240 countries and territories worldwide in 17 languages.