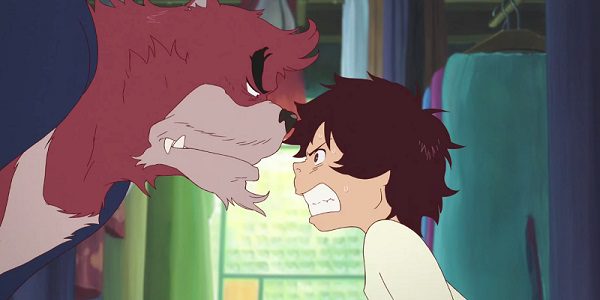 It's not quite the same as buying real estate, but much of the joy of the Toronto International Film Festival (TIFF) has to do with location, location, location. Toronto is such a fun city to explore, with abundant green spaces, a nice mix of funky and classical architecture, and enough street art to send your retinas into visual overload.
Toronto also offers a refreshing break from the small-mindedness that hobbles my corner of 'Murica. It puts a smile on my face to see two gents unabashedly walking hand in hand down a city street, or to buy a kombucha from a young man wearing heavy makeup. (The smile disappears when I remember that such a trio would very likely have the shit beaten out of them in my corner of East Tennessee.)
Still, I wouldn't have been in Toronto unless there were movies to see. On that front, TIFF didn't disappoint. Only three films I saw were leaden duds, while the remaining nine ranged from very good to superb. Just as splendidly, all but two of the twelve films I saw were introduced by their director and/or lead actor, who stuck around for an audience Q&A afterwards.
So from worst to first, here are my TIFF dozen:
12. Families
This alleged comedy was my biggest disappointment of the festival, since a fine film (Cyrano de Bergerac) by the same director was one of the first to turn me on to the pleasures of movies with subtitles. Alas, this farce from Jean-Paul Rappeneau was grievously laugh-deficient. It didn't help that Families' main storyline had a major "ick" factor, when Mathieu Amalric's character embarks on an affair with his alleged half-sister, which he rationalizes because he knows in his heart that they're not blood-related. Ewwww… (0.5 out of 5 stars)
11. Mountains May Depart
This film from Chinese director Zhangke Jia has such a promising premise, following three friends in a jealous love triangle across their country's past, present, and future. I'm sure there was some social commentary here about the two Chinas of the ultra-rich and the grindingly poor, but it's lost in over-emoting and ludicrous plot turns. When a protagonist pulls a bundle of dynamite from his car with the intention of using it to blow up his rival, and when that protagonist isn't Wile E. Coyote, it's time to head for the exit. (1.5 out of 5 stars)
10. The Assassin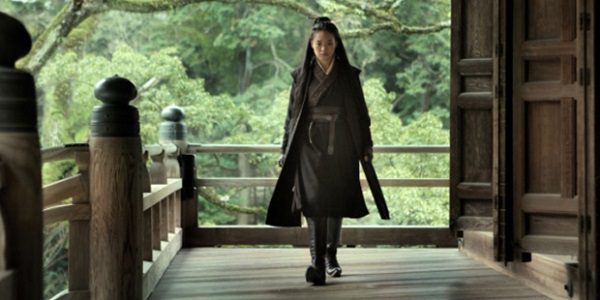 It's a real headscratcher how this Taiwanese film won Best Director honors at the Cannes Film Festival. With a title character more indecisive than Hamlet with OCD, and with a glacially paced, incomprehensible plotline, this film would be more accurately titled Crawling Tiger, Snoring Dragon. The short bits of knife- and swordplay can't liven up this pretentious snoozer, but at least the costumes and sets representing courtly 8th Century China were pretty. (1.5 out of 5 stars)
9. Un Plus Une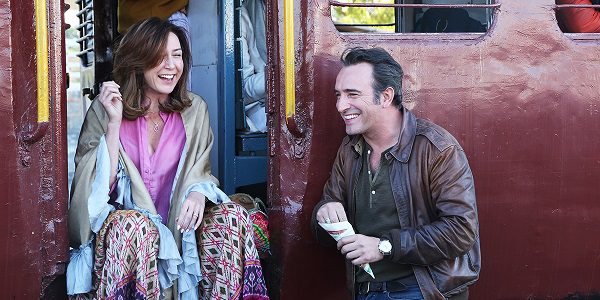 This newest movie by veteran French director Claude Lelouch was a pleasing dollop of light entertainment. In Un Plus Une, a film crew journeys to India to put a new spin on Romeo and Juliet, resulting in romance and clashing worldviews. It's refreshing to see characters with very different belief systems spar so playfully, in dialogue that at its best brings to mind Woody Allen's better scripts. Making good use of its Ganges River scenery, Un Plus Une is ultimately hamstrung by a hasty, tacked-on conclusion. (3.5 out of 5 stars)
8. The Boy and the Beast
Japanese anime director Mamoru Hosoda (The Girl Who Leapt through Time, Summer Wars, Wolf Children) adds another jewel to his string of endearing stories delightfully served by colorful, imaginative visuals. In his latest, a shaggy haired Tokyo boy flees his dysfunctional family and finds himself in a parallel world of anthropomorphic beasts. While he battles his inner darkness and outer foes, we the viewers are offered a touching message of gratitude for the people who come together and raise a child in perilous worlds, real or fantastical. (4 out of 5 stars)
7. Dheepan – Please see my full review here. (4 out of 5 stars)
6. Je Suis Charlie – Please see my full review here. (4 out of 5 stars)
5. Louder Than Bombs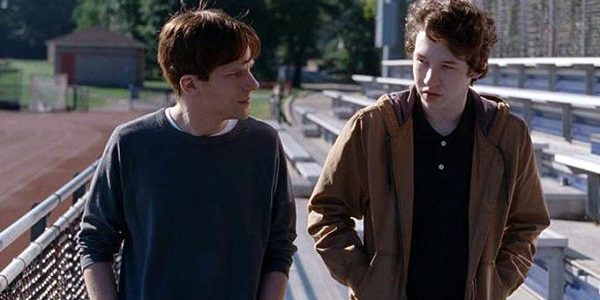 Director Joachim Trier introduced his movie by stating that Louder Than Bombs centers around the family roles bestowed upon us, roles with which we're often not happy. The family at the heart of this film is a father and two sons still reeling a few years after the suicide of their wife/mother.
Among a cast of heavyweights that includes Jesse Eisenberg, Gabriel Byrne, and Isabelle Huppert, it's remarkable that relative newcomer Devin Druid nearly steals the show as the inhibited yet artistically gifted younger son Conrad.
With a storyline that roves seamlessly from the present day to past memories to dreams, this is another film by Trier that gives the illusion of effortlessly carrying heavy psychological weight. Even if it's not as accomplished as his earlier Oslo, August 31st, this one is still a keeper that I look forward to revisiting. (4 out of 5 stars)
4. Youth – Please see my full review here. (4.5 out of 5 stars)
3. Spotlight – Please see my full review here. (4.5 out of 5 stars)
2. Beasts of No Nation – Please see my full review here. (4.5 out of 5 stars)
1. The Pearl Button – Please see my full review here. (5 out of 5 stars)
A menu of nearly 400 films at this year's TIFF required some tough choices to be made, but judging from this critics' survey, both Spotlight and Beasts of No Nation are scoring widespread praise from other reviewers, too. From this same poll, it looks as though the latest from Charlie Kaufman (of Eternal Sunshine of the Spotless Mind fame) is a must see. So is Room, a drama in which a long-imprisoned mother and son are freed to experience the outside world. There's also reason to hope that Michael Moore may have found his documentarian groove again, with the clunkily titled Where to Invade Next.
On the other hand, topical relevance is no guarantee of artistic quality, based on the critical response to a handful of LGBT-themed films. The early reception for Stonewall and Freeheld has ranged from hostile to tepid. The Danish Girl is bringing only slightly better reviews, though the acclaim for Eddie Redmayne's performance as Lili Elbe, one of the world's first recipients of gender reassignment surgery, makes it sound as though he just might win two Oscars in a row. Following closely behind his portrayal of Stephen Hawking in The Theory of Everything, Redmayne is showing impressive audacity in his choice of roles.
And that's it for TIFF 2015! I'm already eager for my return to Toronto next September.