I'm happy to be back in Durham, North Carolina for the second April in a row, covering the Full Frame Documentary Film Festival. I didn't plan it this way, but each day's movies have their own overarching theme. Today can be summed up as humanistic storytelling; tomorrow, the coexistence of humans with other species; and Saturday, childhood in America. Each day I plan to scrutinize closely one documentary, then conclude with brief notes on the other film(s) I saw.
By Sidney Lumet, directed by Nancy Buirski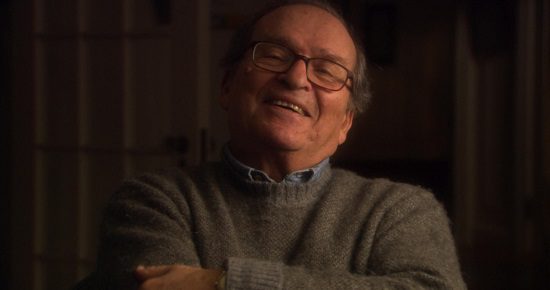 Sidney Lumet (1924-2011) may not belong in the upper pantheon of great directors, but he made a handful of indisputably topnotch films. He seemed to hit his stride in the 1970s, making the three classics Serpico, Dog Day Afternoon, and Network in quick succession. His 50 year movie directing career has now been honored with a fine documentary that intelligently looks at his style, themes, and formative influences.
Nancy Buirski wisely steers clear of flash and glitter in crafting By Sidney Lumet. Instead, her documentary is an editing master class. Built around excerpts from an 18 hour interview with the director when he was 83 years old, Buirski illuminates his comments with well-chosen excerpts from his films.
Raised in New York City by left-leaning (if not outright socialist) parents, Lumet vividly recounts a dirt poor childhood during the Great Depression. His father Baruch was an actor in the thriving Jewish theater scene of the time. Sidney followed in his dad's footsteps, becoming one of the leading child actors of his era.
As an adult, Lumet turned to directing, first in theater and television. He scored a lucky break in the mid-1950s, when Henry Fonda chose him to direct 12 Angry Men.
This classic play-turned-movie debut already shows a couple of Lumet's lifelong thematic preoccupations. Fonda's courageous juror character illustrates the necessity to obey one's conscience, pursue justice, and defy the contagion of mob rule. These themes would crop up repeatedly in later films like Serpico and The Verdict.
Lumet believed that some of this preoccupation stemmed from a horrifying event during his World War Two military service. Stationed in Calcutta, Lumet witnessed fellow American soldiers abduct a 12 year old girl from a train station and gang rape her. This atrocity and his reaction to it – which I won't reveal here – haunted him for his remaining decades.
Lumet describes, and Buirski shows us, other major themes that course through his filmography. This includes the need to challenge corrosive power structures, best seen in the devastating satire Network.
In my experience, many directors – including Wes Anderson and the Coen Brothers – are inarticulate or unhelpful in analyzing their work. Happily for us, Lumet doesn't share this deficit, showing a fluent perceptiveness akin to that of fellow New Yorker Martin Scorsese (whose book-length interview with Richard Schickel is a treasure trove).
Besides being so articulate, Lumet is winsomely humble about his shortcomings. He admits that his love of operatic expressions of emotion is both a strength and a weakness.
But seeing so many excerpts from his films great and lesser, I was newly impressed with Lumet's sense of style. His framing of characters within confined spaces, his employment of shadows and darkness, and his use of quotidian New York City backdrops all display a remarkable aesthetic.
Better yet, Lumet loved his protagonists and succeeded in making us care deeply about their full humanity. The director describes this best in his empathic work with Al Pacino ("he's like an open wound up there"), playing the gay and not terribly bright bank robber Sonny in Dog Day Afternoon.
Starless Dreams, directed by Mehrdad Oskouei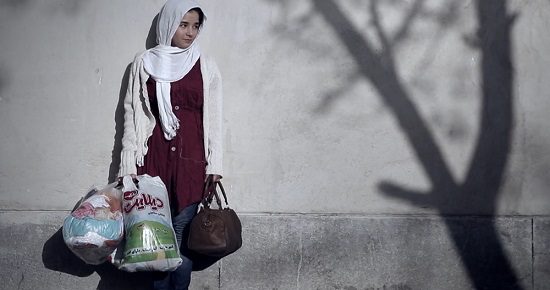 Sidney Lumet showed some of the best humanistic traits in his dedication to equality, empathy, and questioning of authority. Iranian director Mehrdad Oskouei displays more of the same in his compassionate observance and conversations with teenaged girl prisoners in his home country.
Starless Dreams reveals a sad universality of the consequences of growing up in families ruptured by addiction and abuse. Just like girls and young women in North America, these prisoners have reacted with depression and self-destruction.
Just like in North America, too, the criminalization of addiction has been similarly ineffective. There are differences across cultures to be sure, as some of the Iranian prisoners speak of marriage at 14 and the danger of honor killing by their fathers.
I suspect that Oskouei is skirting the edge of censorship or worse, with his unflattering portrayal of oppressive patriarchy, complete with a religious figure who wilts under tough questioning by the girls he's ostensibly counseling. This is gutsy, heartbreaking filmmaking.
3.5 out of 5 stars for both films
(Parents' guide: Both films concern themselves with mature subject matter, probably best suited for viewers 15 and over.)