Today's films at the Full Frame Documentary Film Festival delivered an emotional one-two wallop. The two excellent documentaries that I saw today served up an insightful look at the joys, struggles, and worst fears involved in raising children in America today. Sitting in the capacious Carolina Theatre, it was clear that both films resonated deeply with the audience, as there was frequent laughter during Life, Animated and plenty of sniffling and nose-blowing during Newtown.
Life, Animated, directed by Roger Ross Williams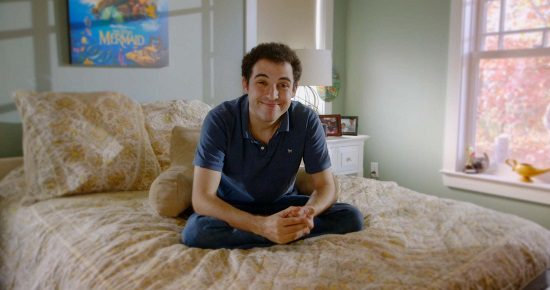 Let's start with the fun film first. Life, Animated takes a potentially heavy subject – a young man with autism facing his first challenges of adulthood – and handles it with a light touch. Yet it's to the filmmaker's credit that he doesn't minimize the stresses of graduation, moving out, first love, and a first job.
Owen Suskind was first diagnosed with autism at age 3, when his verbal and motor development shifted into reverse. His utterances became gibberish, and when he made his first clear statement (a phrase from Disney's The Little Mermaid), his therapists dismissed it as mere echolalia. The only thing that seemed to calm Owen was watching his beloved animated Disney movies with big brother Walt, mom Cornelia, and dad Ron.
Several years of silence later, when noticing Walt's sadness after a birthday party, Owen shocked his parents by telling them that Walt was like Peter Pan and didn't want to grow up. In the months following, it emerged that Owen had a keen mind and sharp sense of observation, but was overwhelmed by all of the stimuli entering his mind. Amazingly, Owen had memorized every line of Disney movie dialogue and learned to read courtesy of movie credits.
Are you noticing a Disney theme yet? These movies became an indispensable tool for Owen to make sense of the world, from comprehending emotional expressions to understanding abstract concepts like maturation, loss, and separation.
Life, Animated moves back and forth in time, in telling the story of Owen and his family, but is never difficult to follow. Most of the action takes place in the months before and following Owen's graduation, but the events leading up to this key time are well described by Owen himself as well as every member of his family.
Director Roger Ross Williams cleverly interweaves past with the present, not only by way of home movies but (how aptly!) with animated sequences that illustrate crucial developmental milestones from Owen's childhood.
Williams is aided immensely by Owen's boundless charm. Like his beloved Disney characters, his unfiltered statements and emotional expressions are larger than life, and his nobility, kindness, and exuberance bring to mind many a Disney hero.
Owen's big brother and parents are more understated in their demeanors, but no less heroic. All three are candid about the stress and worry involved in raising an autistic child, but obviously have bottomless reserves of love and resourcefulness. Even here they find humor and grace, as when Walt tackles the tricky task of sex talk with his little brother, made more difficult by the fact that no Disney guys ever moved past first base in wooing the ladies.
Prior to Life, Animated, Roger Ross Williams was best known for directing God Loves Uganda, the horrifying documentary about American fundamentalist homophobia exported to African societies. With his latest work, Williams has created one of the best filmic representations of autism, second only in my estimation to Temple Grandin.
Newtown, directed by Kim A. Snyder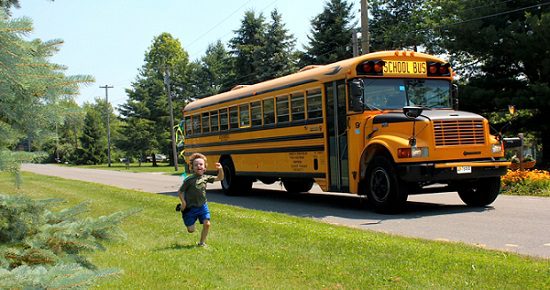 On the wayyy other side of the spectrum of viewing experiences is Kim A. Snyder's film about the Sandy Hook Elementary School massacre of December 2012. Newtown left me the rawest I've felt from a film in quite a while. I was so restless and distressed after seeing this documentary that I couldn't stay in my seat for the director's Q&A afterwards. My immediate urge was to jump in my car, drive home, and hug my children tightly to me.
There are no corpses and no blood onscreen in Newtown, but Snyder still conveys the terror of 12/14/12, when Adam Lanza murdered his mother, drove to a Connecticut elementary school, and slaughtered 20 kids and 6 teachers before killing himself. By a combination of survivors' interviews, news reports, 911 calls, and law enforcement dashcam footage, Snyder depicts the day's ghastly events.
The bulk of Newtown, however, deals with that day's aftermath. Snyder's documentary reveals an entire community grieving the unspeakable, an event for which there is no preparation. In her interviews with Newtown first responders, Sandy Hook teachers, and parents of surviving children (many of whom cry on camera), we are compellingly shown a traumatized town still in shock.
Snyder narrows Newtown's focus even more, by looking most closely at the families of two of the murdered first-graders. There is a remarkable candidness to her interviews with parents, siblings, and neighbors. They open up about their dissociative reactions on 12/14, the emotional jags afterwards, and their growing fear of forgetting their dead children.
Some of these parents have faced their grief in part by becoming gun control advocates. We see footage of meetings with Obama and speeches before the U.S. Congress. We hear their bafflement and disillusionment over their elected representatives' elevating the Second Amendment above the safety of their constituents.
Going into Newtown, I expected my reaction would be far angrier. Don't get me wrong, I'm unforgivingly pissed that we seem to be unique among "civilized" nations in our irrational firearm fetish. And if it were up to me, Newtown would be required viewing for every member of Congress and every NRA member. But the strongest emotion this passionate, excellently made documentary left me with is a piercing sadness that our children are truly unsafe in our gun-crazy country.
Life, Animated: 4 out of 5 stars
Newtown: 4.5 out of 5 stars
(Parents' guide: Life, Animated has a smidge of salty language; I suspect it would be enjoyed by inquisitive teens 14 and older. Newtown has no onscreen violence, nor any cussing that I can recall. Nonetheless, it's still a profoundly unsettling film for all ages.)