In a year when xenophobia and other retrograde perversities have threatened to overtake American and European political life, it's heartening to discover hope in the artistic world.
Indeed, art has offered more than refuge from the year of Trump and Brexit; it has furnished an antidote. I hardly find it coincidental that 2016 has also been the year of Hamilton, the Broadway musical with a leading applause line of "immigrants, we get the job done."
The arts promise to be just as essential in 2017. What further evidence do we need than our Tweeter-in-Chief's hissy fits over Saturday Night Live's too-close-to-home satire and at Hamilton's challenge to Mike Pence's homophobia?
While ruminating over this year's "best of" list, I've been struck by the cinematic bounty of 2016. Among 150 films that I've seen, 30 were contenders for my top dozen spots. With this abundance of choice, I've decided to end my list with several Honorable Mentions.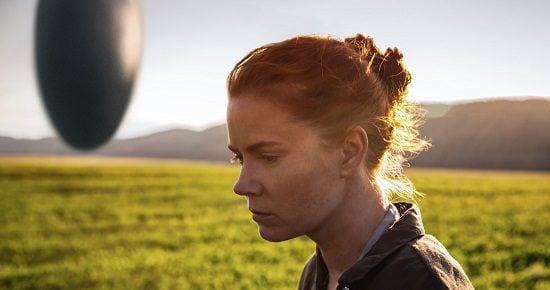 It feels good to start this list with a film of hope, Denis Villeneuve's visually and aurally splendid sci-fi tale of first contact. Arrival extends the possibility that we can meet the foreign and other with openness and curiosity, rather than preening aggression. Some of Arrival's dialogue is clunky, dropping it down several spots, but its outlook, ideas, and breathtaking special effects outweigh any liabilities.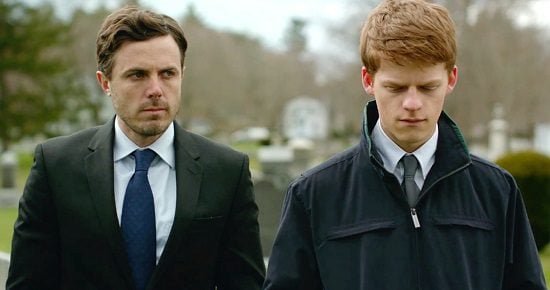 It takes a gifted writer/director to balance heavy grief with laughter, but Kenneth Lonergan succeeds. His story of a troubled New England man suddenly tasked with raising his teenage nephew, following the death of his brother, is a masterclass in plotting and rich characterization. Actors Casey Affleck, Lucas Hedges, and Kyle Chandler give award-worthy performances in their three leading roles.
My Golden Days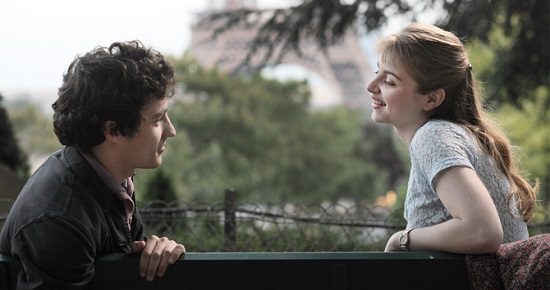 French director Arnaud Desplechin is probably best known for his two well-regarded dysfunctional family dramas, A Christmas Tale and Kings & Queen. In his latest film, Desplechin switches gears a bit, exploring the power of young adult love in later life's memory. My Golden Days feels like a welcome throwback to the French New Wave, with its stylistic flourishes, focus on ordinary young people, and passionate immediacy.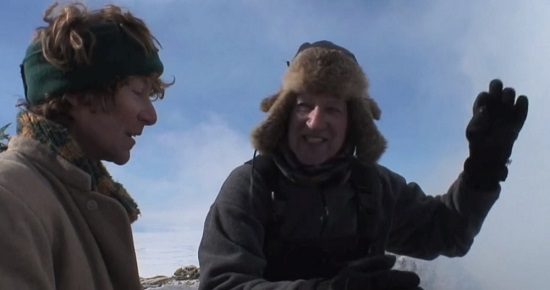 One of two excellent documentaries by Werner Herzog to grace movie screens in 2016, Into the Inferno roams the world with volcanologist Clive Oppenheimer. While there's plenty of gasp-worthy footage of eruptions and magma pools, Herzog and Oppenheimer primarily emphasize humanity's relationship to volcanoes through religion, culture, and history. The end result is one of Herzog's most coherent explications of his worldview.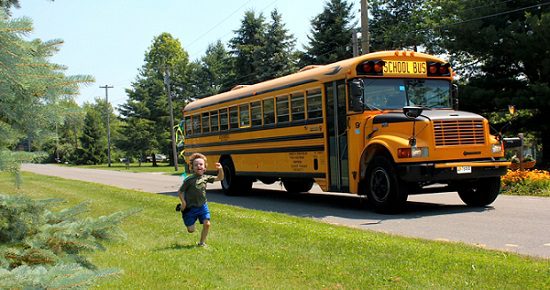 Telling the story of the 2012 Connecticut elementary school massacre that took the lives of 20 children and 6 adults, this was easily the most wrenching documentary I saw in 2016. Newtown spends most of its time upon the shooting's aftermath and its effects on the survivors. Kim A. Snyder's film left me inconsolably angry with U.S. politicians who care more about NRA members than the safety of our citizens, but even more saddened that my kids live in an unnecessarily dangerous country.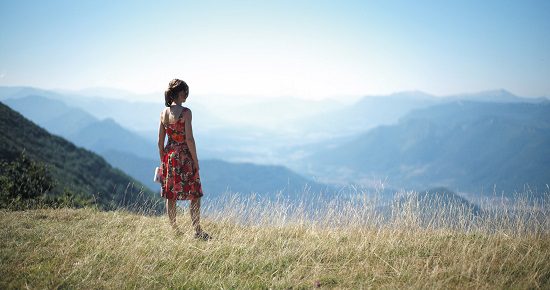 This French/German co-production features protean actor Isabelle Huppert playing a philosophy teacher (Nathalie) balancing her roles of educator, mother, daughter, and wife. When her marriage crumbles and her mother sickens, Nathalie takes comfort in friendship and philosophy, the latter eloquently articulated in Mia Hansen-Love's unfailingly intelligent script.
The Death of Louis XIV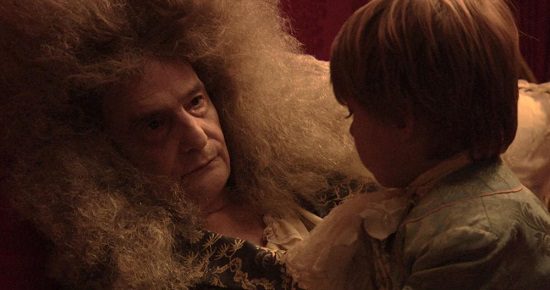 Hewing closely to the historical record, Catalan director Albert Serra's film shows us the last 15 days of the Sun King's life in sensuous detail. Jean-Pierre Leaud, beloved actor of the French New Wave, plays the king in his dying moments. In one way, not a lot happens, as Louis is largely confined to his bed and surrounded by fretting courtiers. At the same time, this story is about everything, the tragic degradation that awaits everyone, great or small.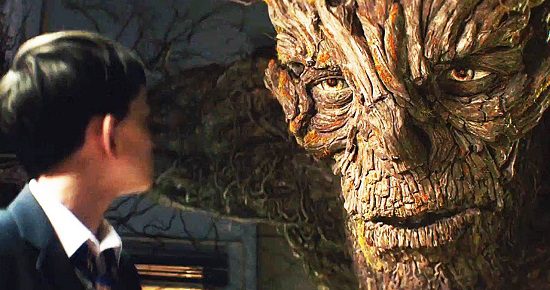 Spanish director J.A. Bayona's earlier horror movie The Orphanage was an excellent meditation on the ways in which grief can alienate and destroy. A Monster Calls feels like a natural continuation, by considering the potential for grief to destroy or unite. A fairy tale for mature teens and adults, A Monster Calls centers upon 12 year old Conor, whose mother's life is threatened by cancer. A tree comes to life frighteningly in his backyard and tells Conor three subtly wise stories, beautifully realized using watercolor-like animation and miniatures. Bring your tissues for this cathartic film.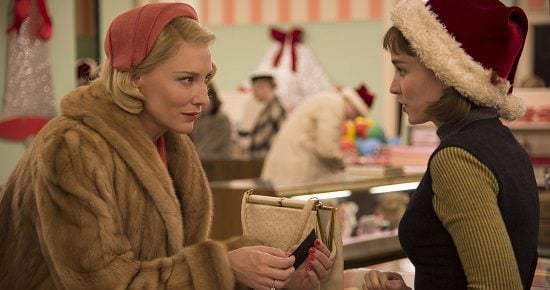 Carol was officially a 2015 film (like #2 below), but it didn't arrive in smaller markets like mine until 2016. Todd Haynes' adaptation of Patricia Highsmith's novel depicts the romance between two women in the suffocating setting of 1950s America. It's pretty much perfect in every way, with terrific acting by Cate Blanchett and Rooney Mara, apt minimalist music from Carter Burwell, and visuals that evoke class difference and confinement.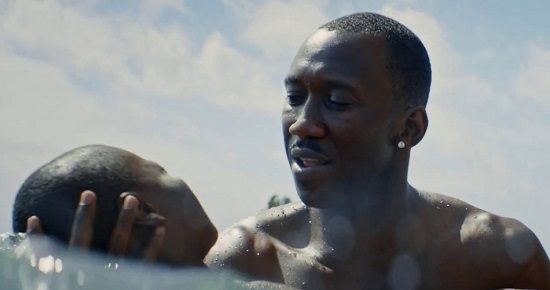 Another study in cinematic perfection; another visually lush story of gay identity, in this case set in contemporary Miami. Moonlight is structured in tripartite fashion, with chapters in a young black man's life at ages 9, 16, and finally, early adulthood. It's incredible to realize this is only the second feature by writer/director Barry Jenkins, so assured is his hand in guiding the three actors portraying Chiron, newcomers to the big screen each of them. Look for this to be a big winner, come Oscar time.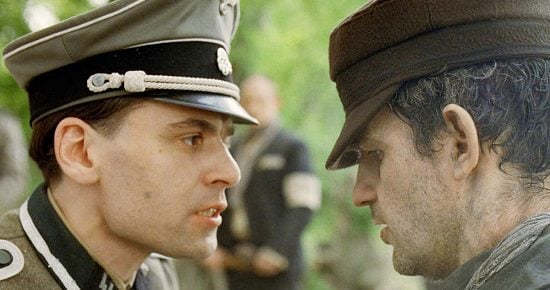 Even more astonishing, Son of Saul is Hungarian director Lazslo Nemes' first feature. The most immersive and intense Holocaust-themed film I've ever viewed, Nemes' work follows Saul Auslander, an Auschwitz unfortunate striving to procure a traditional burial for a dead Jewish child. Nemes smartly eschews graphic violence, instead emphasizing the Nazis' dehumanizing language and behavior by way of a spare script and long takes. Son of Saul deservedly won last year's Oscar for Best Foreign Language Film.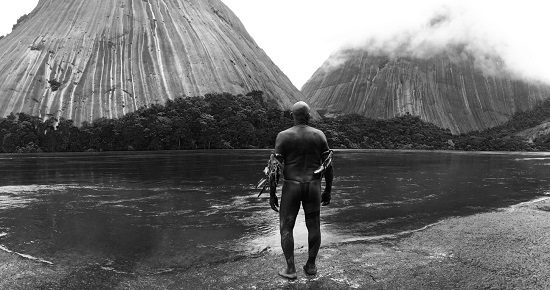 My multinational list has highlighted movies by directors from Quebec, France, Germany, Spain, Hungary, and the USA, but ends with a masterpiece by Colombian director Ciro Guerra. I was initially skeptical that a black and white palette could evoke Amazonian rain forests, but Guerra's choice works magnificently. Based upon the real life journeys of a German ethnologist in 1909 and an American botanist in 1940, their narratives are bridged by their interactions with the shaman Karamakate, first in his youth and finally in his dementia-riddled dotage. Embrace of the Serpent potently exposes the horrors of colonialism, whether driven by commerce or religion. It just as powerfully reveals the essential importance of gaining and holding onto knowledge, whether scientific discovery or cultural history.
Honorable Mentions (in alphabetical order): 13th (dir. Ana DuVernay); The B-Side: Elsa Dorfman's Portrait Photography (dir. Errol Morris); Hunt for the Wilderpeople (dir. Taika Waititi); Life, Animated (dir. Roger Ross Williams); Toni Erdmann (dir. Maren Ade); Tower (dir. Keith Maitland); Unlocking the Cage (dir. Chris Hegedus and D.A. Pennebaker); The Witch (dir. Robert Eggers)