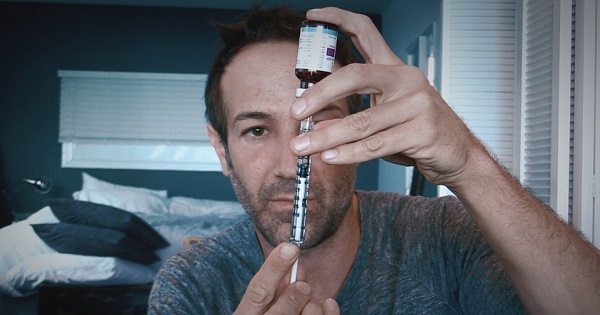 See Icarus for its content, not its form. First-time documentary director Bryan Fogel doesn't break new stylistic ground with his film. The forgettable score meant to heighten dramatic moments, the clichéd establishing shots, the graphs and interspersed news footage: all of this is Basic Documentary-Making 101. And Fogel's attempt to splice Orwell's 1984 into his film is unconvincing. Only some simple yet inventive animation distinguishes Icarus aesthetically.
But its tale is a doozy, and the way Icarus morphs from an attention-grabbing stunt into a bigger international narrative is fascinating.
In a first-person saga reminiscent of Morgan Spurlock's Super Size Me, Fogel initially wanted to detail his efforts to game drug-testing procedures for international athletic competitions. An obsessive cyclist, Fogel was frustrated by his inability to crack the top ten in major amateur races. And indeed, we see Fogel on the verge of collapsing during a multi-day Haute Route event in the French Alps, while the top competitors pedal past with unflappable ease.
After a UCLA pioneer in drug testing backs out as Fogel's advisor in 2014, the director is connected with Grigory Rodchenkov, the head of Russia's anti-doping lab. Projecting a devil-may-care attitude, Rodchenkov gleefully accepts the challenge and counsels Fogel on the timing of his performance-enhancing cocktail to ensure clean urine and drug tests.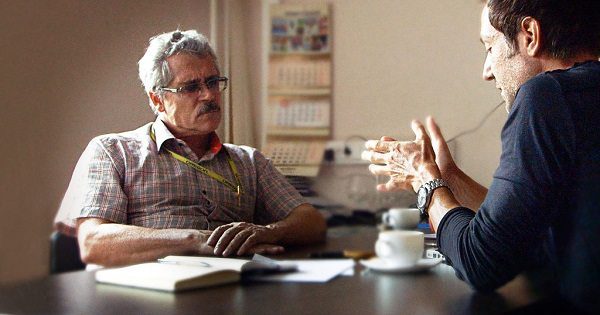 But here's where things take a stunning twist. Partway through their shady adventure, Rodchenkov's center comes under investigation by the World Anti-Doping Agency (WADA). Fearing for his survival in Putin's Russia, and with Fogel's aid, Rodchenkov flees to America and turns whistleblower.
Those following sports closely will know where WADA's sleuthing took them, and the consequences it had for Russia's official participation in the Olympics. But regardless of one's interest in sports, the personal dimension to Icarus will hold a viewer's attention. Rodchenkov is an ethically compromised yet courageous persona, whose deepest motives remain a cipher, despite some digging by Fogel. Under the immense strain and danger to himself and his family, Rodchenkov's effervescence and swagger dissipate, leaving a careworn and haggard man behind.
Even more, this documentary carries relevance for understanding Russian politics, and by extension, events worldwide. Before his fall, Rodchenkov was only three levels down the food chain from Vladimir Putin. And his boss' boss, Vitaly Mutko, is Putin's best friend and now the Deputy Prime Minister of Russia.
For those who have forgotten how Putin's foes tend to die mysteriously, Icarus jogs the memory, demonstrating that even a move to America is no guarantee of protection from the former KGB colonel who ruined a fledgling democracy. In addition, the way the Russian press smears Rodchenkov – with ad hominem attacks and embarrassing episodes from his past – shows that sleazoid media outlets everywhere draw from the same playbook. Whether Russia-24 or Fox News, the techniques don't change.
For Americans, Icarus also provides a useful reminder of the thuggish character of the man Trump is beholden to and so admires. To borrow a sports metaphor, seeing Putin and his lackeys in action nudges us to keep our eye on the ball, as Mueller's investigation uncovers more and as Republicans obfuscate.
3.5 out of 5 stars