I'm thrilled to be back in North Carolina for my third visit to the Full Frame Documentary Film Festival. Each of my prior trips to Durham has yielded several excellent screenings, with one film each year ending up on my Best of Year list. This time, my Secular Cinephile colleague Sid Blevins will also be here for a day, with plans to write about a film or two as well.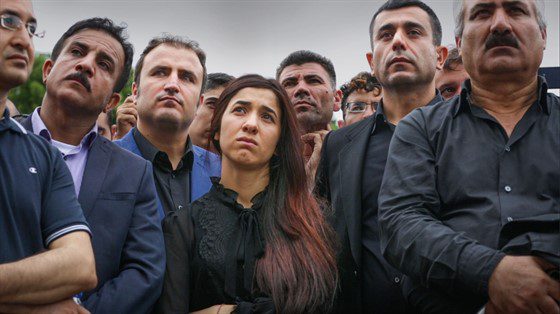 Day One delivered three fine documentaries. The first, On Her Shoulders, was unambiguously the strongest. Its subject, Nadia Murad, has become the spokesperson for the Yazidi people displaced from northern Iraq by ISIS. In 2014, at age 21, she was abducted from her village by ISIS, becoming a sex slave to this vile group before escaping. Her mother and six brothers were murdered, and the whereabouts of several other family members remain unknown.
One of the few Yazidi people allowed to resettle in Europe out of refugee camps, Murad's uneasy conscience would not permit her to settle into domesticity and forget the plight of her community, which includes a half million displaced people and thousands still in ISIS captivity. Murad has bravely told her terrifying story to countless media outlets and traveled to more than 17 countries, pressuring leaders into accepting her people's resettlement within their boundaries.
To her immeasurable credit, On Her Shoulder's director Alexandria Bombach refuses to gratify the baser curiosity of any viewers with a graphic trauma narrative. Bombach adeptly illustrates the news media's prurient curiosity through a rapid sound montage of questions bombarding Murad, while tightly focusing the camera on her fingers nervously twisting a rubber band.
Instead, the director follows Murad for several weeks, as she visits refugee camps in Greece, bolsters the spirits of her people in Germany, speaks to Canadian parliamentarians, and addresses the United Nations. Downtime seems sporadic and brief, as she playfully cooks with a couple of fellow Yazidi activists or indulges her love of clothes shopping. (Murad's simple, touching aspiration before her abduction in 2014 was to open a beauty salon, so she could help women feel special about themselves.)
On Her Shoulder's style is one of intimate close-ups. We see the exhaustion on Murad's face, her efforts to fend off another round of tears. I won't soon forget the forlorn Yazidi centenarian sitting alone on a bed in a Greek refugee camp, or the woman who collapses sobbing onto the pavement in Berlin during a rally.
These stylistic choices by Bombach give Murad's journey a rawness that left me wrecked afterwards. On Her Shoulders is a fine illustration of what documentaries can do best, allowing us to deeply connect with people who would otherwise be forgotten in the short attention span of our 24 hour news cycle. (4 out of 5 stars)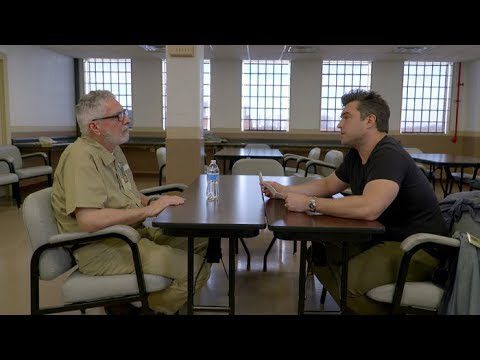 If On Her Shoulders illustrates the power of restraint, A Murder in Mansfield exemplifies the perils of showing too much. There's no denying that director Barbara Kopple and her subject Collier Landry have a wrenching story to tell. When he was 11, Collier woke up early one December morning to hear his father murdering his mother. When his father came to trial, Collier precociously elected to honor his mother by testifying against his father.
In the aftermath, Collier's relatives severed ties with him, his 3 year old sister was adopted by a new family, and Collier himself was taken in by a nurturing foster family. On reaching adulthood, Collier moved to California and entered the film industry, now working as a cinematographer.
26 years later, Collier returns to Mansfield, Ohio, in an effort to heal his traumatic wounds by re-contacting family and friends from his childhood. A Murder in Mansfield intersperses family photos, news coverage, and crime scene footage with Collier's present-day endeavor, as he speaks with his mother's best friend, his former psychologist, and his foster parents, among others. The documentary builds towards an anticipated climax of a meeting with his still-jailed father, to compel him to tell the truth of why he murdered Collier's mother.
The picture of Collier's father that emerges could be used quite effectively in psychology classes to illustrate the chilling charm of the narcissistic sociopath. And Barbara Kopple knows how to mold a powerful narrative, unsurprising since this longtime documentarian has won two Oscars, for 1976's Harlan County U.S.A. and 1990's American Dream.
However, I could never shake the conviction that I was watching something better handled privately. This sensation commenced near the beginning of A Murder in Mansfield with the gruesome footage of the mother's exhumation in 1990. This uneasy voyeuristic vibe hasn't left me yet. (3.5 out of 5 stars)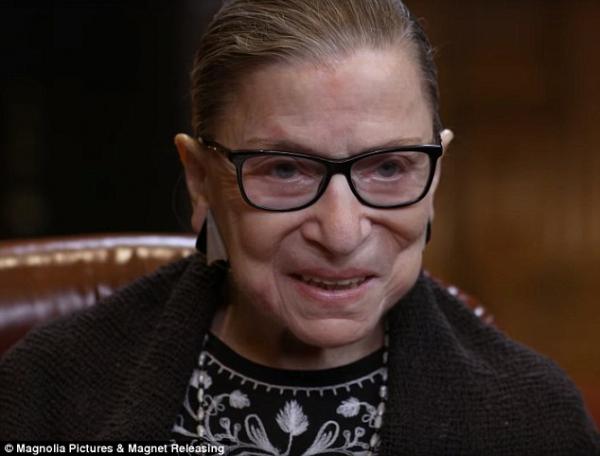 After two heavy tales, the day concluded with a surefire crowd-pleaser, RBG. This feature-length biography of Supreme Court Justice Ruth Bader Ginsburg is told with tenderness, flair, and humor.
Its co-directors Julie Cohen and Betsy West effectively use her 1993 confirmation hearing as a framing device to narrate her history. Unless you've read her biography, I suspect you'll learn a lot from RBG. And the learning goes down easy in this charming film.
Family photos and home videos illustrate her working class Brooklyn upbringing and her defiance of long odds to earn admittance to Harvard Law School. (One of 9 women in a class of over 500, the school's president once asked them all why they were stealing spots that rightfully belonged to more deserving men.)
RBG follows her career as law school professor and ACLU attorney who took several seminal cases to the U.S. Supreme Court advancing women's equality. During her confirmation hearing in 1993, she made no secret of her support for abortion rights, yet the Senate overwhelmingly affirmed her appointment as the second woman to join the Court.
Cohen and West make a vigorous case for Ginsburg's shining civic virtue, as a Justice whose legacy will be a proud one of supporting equality across gender and ethnicity. What I didn't expect was a touching love story in the form of her 50+ year marriage to Marty. A fellow lawyer, his gregarious playfulness offset RBG's more retiring nature; and as her career advanced, he was happy to step into a more involved parental and househusband role.
Without dwelling overmuch upon it, RBG exuberantly portrays Ginsburg's evolution into a pop culture icon. By contrast to the worthless Kardashians, millennials have latched onto a genuine hero with the Notorious RBG, and this film persuasively shows us why this is true. (3.5 out of 5 stars)