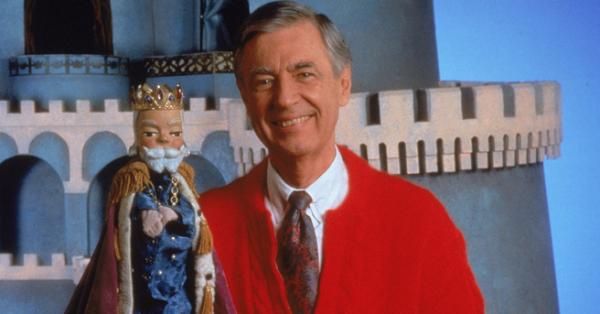 This weekend at Full Frame I was fortunate enough to see Won't You Be My Neighbor, a documentary about the life and legacy of Fred Rogers and his television program, Mr. Rogers' Neighborhood. If you're looking for a hard-hitting documentary that dismantles the myth of a cultural figure, this is not the film for you. It is difficult to imagine a person onto which more good will has been projected than Fred Rogers. Perhaps the greatest success of director Morgan Neville's documentary is that it manages to take an almost universally loved subject and deepen the audience's love and appreciation for that subject in a celebratory manner.
Won't You Be My Neighbor does little by way of innovation. Neville uses the standard format of clips, talking heads, and slow panned photographs to tell Rogers' story. The occasional animation, which always features Rogers' alter ego, Daniel Tiger, is intermittently used to illustrate Rogers' fears and insecurities. These are some of the most interesting sequences of the film, and hint at where a more introspective and unorthodox approach might have led. Although the film's construction is merely competent, its subject matter is so buoyant and joyous that one must be looking for faults to find them.
The documentary is lovingly crafted as a shrine to Fred Rogers, a figure whose benevolence and gentle nature has raised the man to a near Christ-like level in our cultural consciousness. At one point, his own son comments, "It was strange having the second Christ as a father." His generosity of spirit is almost unbelievable, especially as the documentary turns its attention to the criticisms levied at Rogers later in his career. Familiar overtones of "coddling" and "participation trophies" are apparent in several news broadcasts that criticized Rogers for his insistence that every child is special. Rogers responds to these criticisms with his signature grace and dignity, always reiterating the idea that everyone deserves love, and they don't have to do anything to earn it.
The timeliness of this film cannot be overstated. Our current cultural climate of division, distrust, and anger is completely antithetical to Rogers' legacy. Rogers was adamant that those who make television programs have a responsibility and duty to their audiences, especially if that audience is made up of children. He was aware, for instance, that children not only watched his show, but also the sensationalist news broadcasts featuring horrific images of current events. Rogers provided these children with a calm and gentle interpretation of the world around them, while always assuring his audience that their own feelings were valid. After Bobby Kennedy's assassination in 1968, Rogers used his puppets to explain what assassination meant, and to try and soothe the fears that he knew his audience felt. It is unfortunate that in the age of streaming and YouTube, children's viewing habits are frequently unsupervised by their parents. When Mr. Rogers' Neighborhood was first produced, the amount of television programs for children was very limited. This narrow field of options made Rogers' show stand out against the backdrop of fast-paced and overbearing programs. His kindness, patience, and gentle approach to children's television had an impact on American culture that would be difficult to duplicate in our oversaturated, media-driven world.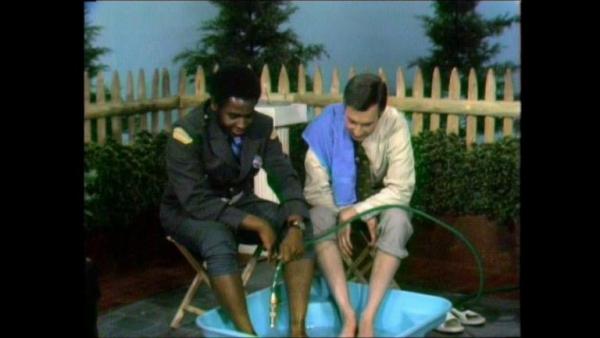 Even those closest to Rogers were surprised at his frank approach to children's education. A particularly moving sequence features Francois Scarborough Clemmons, who played Officer Clemmons on Mr. Roger's Neighborhood, recounting Rogers graceful determination for social justice. In 1964 a group of integrationist protesters refused to leave a motel pool. The managers of the motel responded by dumping cleaning chemicals into the pool to drive the demonstrators out. The horrible scene of hatred played on televisions across America. The next day, Rogers produced an episode in which he is sitting outside on a hot day, soaking his feet in a pool of cool water. Officer Clemmons, an African American, walks by and comments that the pool looks refreshing. Rogers invites him to sit and soak his feet for a while. The camera then closes in on the feet of the men. The power of this image in the wake of the events leading up to it is extraordinary. This was one of the many moments of Won't You Be My Neighbor that elicited a tidal wave of sniffles which swept over the audience.
One of my favorite things about film is the communal experience of the theater. Horror is always more thrilling, comedy always more hysterical, when the experience is shared. Nicholas Ma, a producer of the film, gave an introduction at Full Frame in which he asked the audience how many people had grown up either watching Mr. Rogers' Neighborhood or raising a child that watched the show. Nearly every person in the theater raised their hand. This was a simple and poignant way to introduce the documentary. Rogers' legacy of kindness and understanding seemed to permeate the audience in that moment, and as the documentary progressed, that atmosphere of good will and community continued to swell.
Rogers' demeanor and appearance don't exactly suggest courage and strength, but this documentary makes clear the incredible determination of Rogers, and his fearlessness in confronting difficult realities which other children's television programs would avoid. Won't You Be My Neighbor is an inspiring film that should be required viewing for everyone in our current age of division and fear.
(4.5 out of 5 Stars)