It's a delight to be covering the Toronto International Film Festival (TIFF), for the fourth year in a row.  As in previous years, I'll look to write a dispatch every day or two, giving readers a taste of excellent things to look for in local cinemas in the coming months.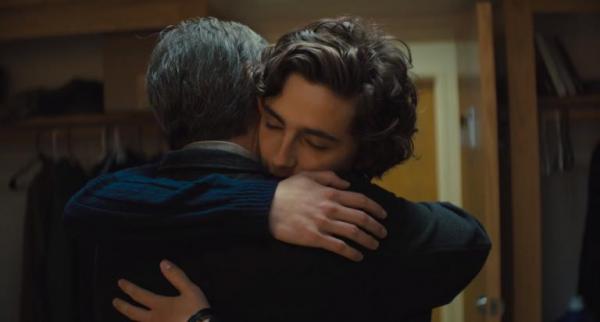 My first TIFF film this year, Beautiful Boy, will be opening in U.S. cinemas next month.  I was excited about this film for a few reasons.  Its director, Felix Van Groeningen, created one of the best films of 2014, and a must-see for atheists, in Broken Circle Breakdown.  His latest film features two of my favorite actors working today, Steve Carell and Timothée Chalamet.  And it's based on the writings of the father and son team of David and Nic Sheff, the former a journalist who's written one of the best books for laypeople out there on the multiple facets of addiction, Clean.
Fortunately, all of these elements come together to create a very good film.  Beautiful Boy opens with the father David (Carell) awakening to the realization that his teenaged son Nic (Chalamet) needs help for meth addiction.  Reluctantly dropping him off at a 28 day rehab in San Francisco, David hopes for the best, then returns to his idyllic northern California home to begin years of researching and trying to comprehend addiction.
What follows will be familiar those caring for someone grappling with addiction:  long stretches of sobriety, relapses, a progression to polysubstance abuse, long disappearances, hospitalization, and homelessness.
However, many things make Beautiful Boy stand out from conventional addiction-themed movies.  To the credit of screenplay authors Van Groeningen and Luke Davies, they refuse to make addiction look fun or glamorous.  Nic's decline – thanks also to another immersive performance by Chalamet (so good in last year's luminous Call Me by Your Name) – is utterly convincing.  This kid who loved surfing, playing Nirvana at top volume, writing, and drawing morphs into a labile shell of his former self, alternately crying repentantly, railing furiously at his parents, or leading a high school friend down her own addiction path.
The other pole of Beautiful Boy is the father's side of this story.  David (Carell), in what also feels authentic, first deludes himself into thinking he can control the situation and fix his son, only slowly accepting that he cannot save Nic.  Steve Carell may have started as a comedic actor, but with this film, Foxcatcher, and Last Flag Flying, he's shown that he can more than hold his own in serious roles.  We see the toll of his son's addiction, as he flies off the handle at his supportive wife Karen (Maura Tierney) and becomes less of a presence in his two younger children's lives.  This latter aspect is highlighted effectively, too, by sound manipulation, as the dialed-down volume at his kids' concerts or swim meets reflects his own involuted sorrow.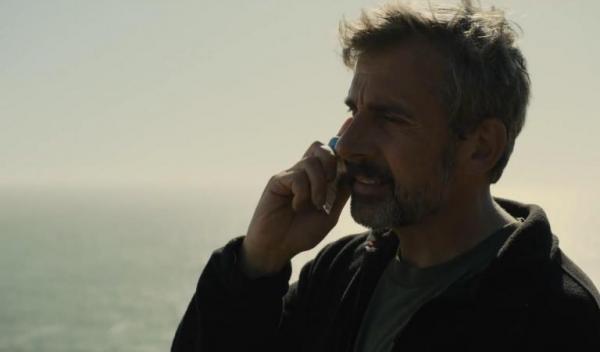 Van Groeningen and Davies were fortunate to have memoirs from both David and Nic to draw from, and
Beautiful Boy
– their sixth collaboration – seamlessly shifts back and forth between their perspectives.  Van Groeningen also loves to jump around chronologically in his films, which works nicely here.  As a parent of three young adults myself, I realize that I'm a living time machine for their entire lifespans, easily jumping from their current college escapades back into my recollections of their toddlerhoods.  Van Groeningen achieves a similar effect, as David shifts without a bump from present-day horror back to nights of singing preschooler Nic to sleep.
My only beef with this film is that Van Groeningen sometimes leans too heavily on his admittedly eclectic musical selections to do his heavy emotional lifting.  By now, there needs to be a moratorium on Gorecki's Third Symphony when plaintive orchestral music is called for.  It worked perfectly in Peter Weir's Fearless and almost as well in Mike Nichols' Wit, but please, no more!
Despite sometimes using music as a crutch, Beautiful Boy is a painful, affecting film to watch:  the father-son bond feels so close and real, the rollercoaster of addiction so authentically painted.  At an addiction support group attended late in the film by David and Karen, a mother whose daughter died from her addiction recounts that she had actually been grieving the loss of the daughter she knew for years before her actual death.
Beautiful Boy contains many such kernels of insight.  Besides being an artful work, it will hopefully promote a feeling of being understood for those coping with addiction, and for those who love them.
4 out of 5 stars