While television's recent Golden Age may be on the wane, with no Sopranos-caliber show for the past few years, cinema's luster shines ever bright.  In 2018, I saw almost 175 films, with 42 of them making my first cut for this list.
The list's diversity only enhances my point, as it includes the genres of comedy, horror, and western, as well as historical and contemporary documentaries.  The directors of my top 13 films include two first-timers, as well as a 40-year veteran (Paul Schrader) directing his finest ever, and the Coen Brothers (directing since 1984) crafting their best film in almost a decade.
And if you include the works deserving of honorable mention, I count 13 countries represented by setting or director's origin.  Even the venues for great cinema are expanding, as I watched my top films at two festivals, three art house cinemas, my local multiplex, and streaming TV.
So, here they are in ascending order, with those meriting honorable mention listed alphabetically at the end:
13)  Hereditary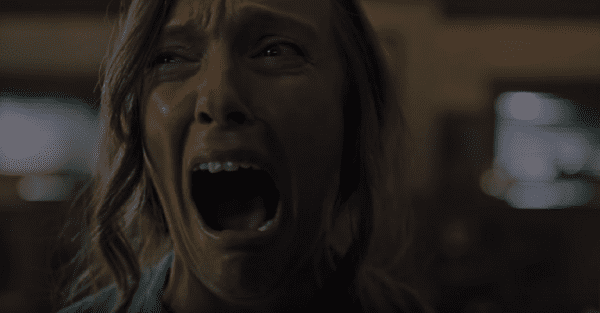 Hands down, the smartest, most disturbing horror movie I saw this year:  Ari Aster shows an astonishing expertise in his feature directing debut.  Aster (he also wrote the screenplay) mines the depths for the perils of both psychological and spiritual inheritance in this nightmarish tale of one family.  Their home is glossy magazine gorgeous, but the off-kilter treehouse in the backyard, and the creepy dioramas made by the artist mom, betray the reality under the surface.  Toni Collette, who has made a career out of mom roles, does her best-ever work here.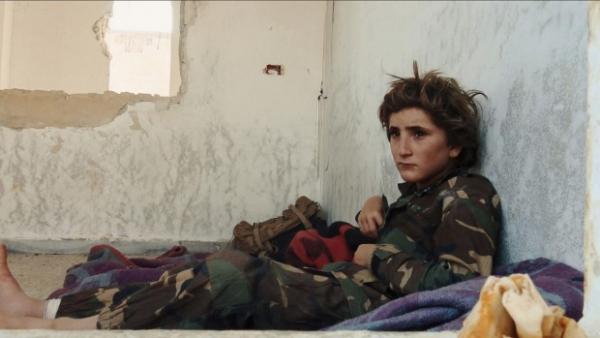 For this most courageous film on my list, director Talal Derki returned to his Syrian homeland and posed as an ISIS sympathizer to embed himself with a jihadist and his family for several months.  I'm not sure which is more horrifying:  the decimated landscape or the brainwashing of the jihadist's sons.  Regardless, this documentary makes an irrefutable argument for accepting refugees from this land turned hellish.  (And if you need to offset this film's darkness with a story of heroism in ISIS-occupied land, then watch On Her Shoulders, the stirring profile of Nadia Murad, a winner of this year's Nobel Peace Prize.)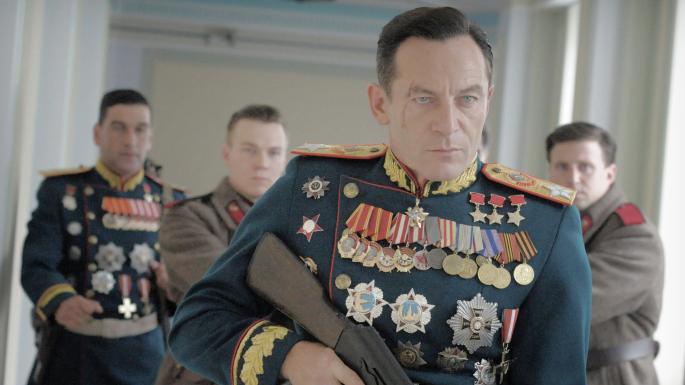 Just as it was with horror flicks, it was a no-brainer choosing the year's finest comedy.  Armando Iannucci, creator of Veep, turns his political skewers towards the Soviet Union.  Aided by one of the best acting ensembles of the year, with a pace akin to Howard Hawks' screwball comedies, not a spoken line or piece of visual humor falls flat.  Though I don't fully buy into Iannucci's cynicism, the cultish appeal of authoritarianism that he lampoons is undeniable, in this era of ascending strongmen on every continent.
10)  The Rider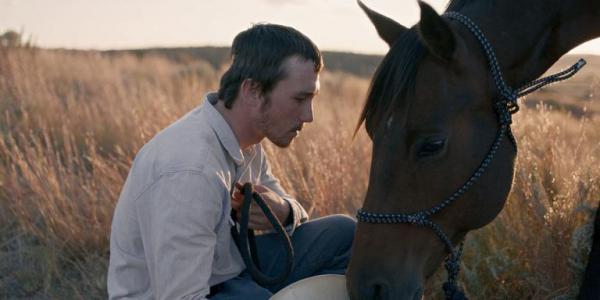 Finally, a film of unabashed goodness and beauty makes the list!  Chloé Zhao's depiction of a Native American cowboy's efforts to rebound from a head injury is immersive from start to finish.  Using only non-actors, many of them real-life family members and close friends to the main protagonist Brady Jandreau, the story is enriched and deepened by cinematographer Joshua James Richards' capture of the South Dakota Badlands setting.  His filming of Jandreau's taming of an "unbreakable" horse across the course of a single day is one of the loveliest things I witnessed all year.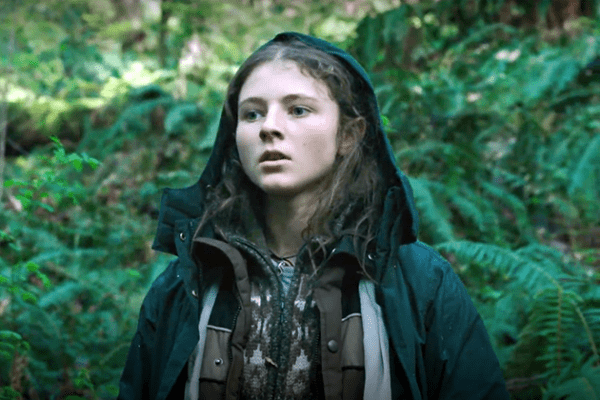 Another slice of American life, Debra Granik just as affectingly portrays a PTSD-afflicted dad and his teenaged daughter living off the grid in wooded Oregon parkland.  As she did in Winter's Bone, Granik authentically shows us a neglected portion of America:  its veterans, homeless, addicts, and runaways.  Ben Foster and Thomasin McKenzie are terrific as the father and daughter, one trapped by his nightmares and isolation, the other yearning for connection.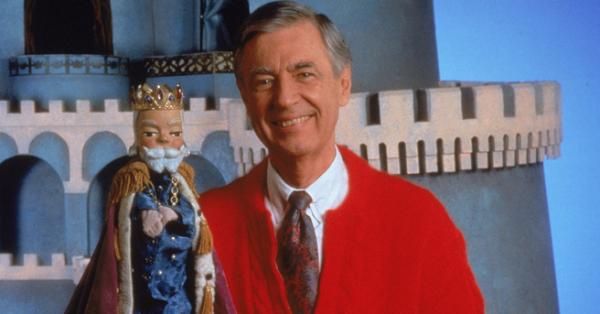 The documentary America needed in 2018.  In this most uncivil era, Morgan Neville's biography of Fred Rogers provides an exemplar of how to respond to injustice and horror with truth and civility.  And with its alchemical editing, it also has the cleansing force of a master therapy session, eliciting memories of the Fred Rogers in our own lives and bringing out our altruistic best.
7)  Roma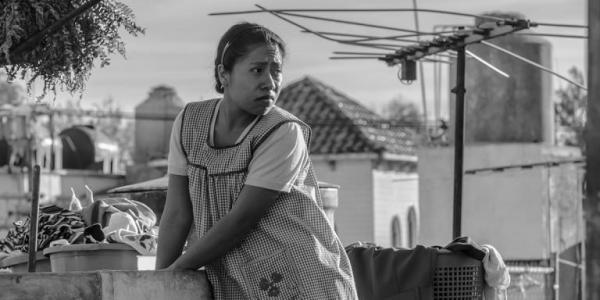 For the first time in 17 years, Alfonso Cuarón returned to his Mexican homeland to craft his most autobiographical film.  The result is his best movie since Y Tu Mamá También.  Wearing multiple hats as writer, director, and cinematographer, Roma is primarily the story of two Mexican women:  his mother facing divorce and economic belt-tightening, and their Mixtec maid with her own motherhood issues and man trouble.  The set pieces, massively depicting the social unrest of 1970s Mexico, are some of the most spectacular I've ever seen.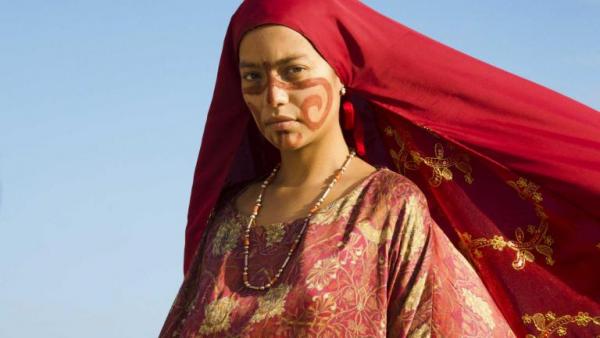 Helmed by Ciro Guerra (who delivered my favorite of 2016, Embrace of the Serpent) and first-time director Cristina Gallego, this is another visual stunner by Guerro set among Colombia's indigenous peoples.  Though both are tales of the loss of tradition, they are vastly different:  vivid color in place of black and white, desert and scrubland instead of Amazon rain forest.  And where Embrace of the Serpent had a hallucinatory quality, the storytelling in Birds of Passage hearkens back to Greek tragedy, complete with moralizing chorus and downfalls triggered by hubris.
5)  If Beale Street Could Talk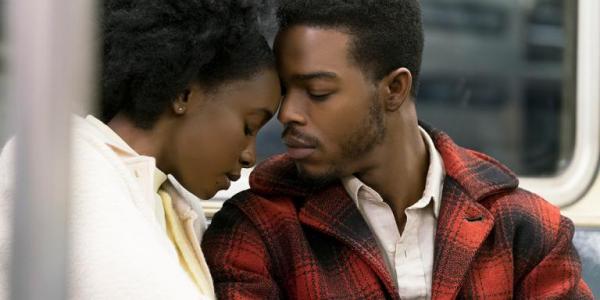 It was a joyous day at the Toronto International Film Festival, when I discovered that Barry Jenkins (deserved winner of the 2017 Best Picture Oscar for Moonlight) was not a one-hit wonder.  Just as cool, during the Q&A following his film's screening, he revealed himself a winsome, humble explicator of his artistic vision.  Excellent in every way, this adaptation of James Baldwin's novel set in 1970s Harlem shows rather than tells the ongoing toll of racism in the lives of its loving, lovely protagonists.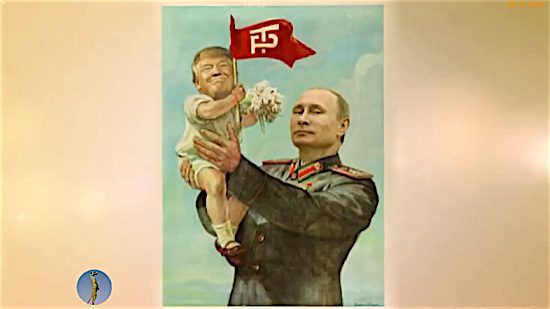 The other documentary America needed in 2018.  Putin and his fellow billionaire oligarchs in Russia have shaped up to be the greatest enemies of democratic freedoms in the early 21st Century, and Maxim Pozdorovkin's film shows us the twisted wiles of Putin's media machine.  Paced frenetically to mirror the disorienting effect of Russia Today's never-ending stream of propaganda and deception, Our New President offers horror, hilarity, and gasping disbelief, sometimes all at once.  With its anti-Hillary misogyny, anti-Obama racism, and allegations of paid American protesters (with health benefits!), it raises all sorts of "chicken or egg" questions about Russia Today and the Fox News/Breitbart spin machines.
3)  Transit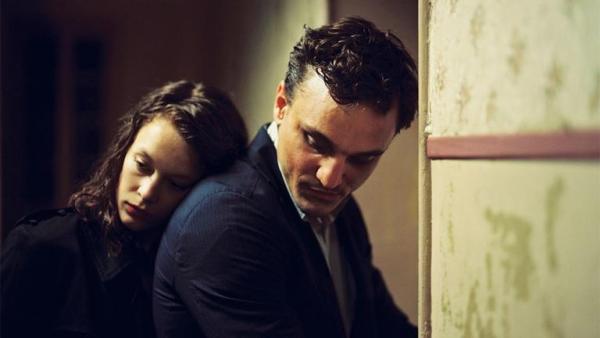 I was lucky to catch German director Christian Petzold's latest film on the festival circuit; please check it out when it hits American arthouse cinemas in March.  Like his 2014 film Phoenix, this one has haunted me and grown on me since I first viewed it.  In reworking a WW2-era novel and setting it in an alternate, hyperfascist European present, it captures the disorienting unreality of the refugee experience like few other films.
2)  The Ballad of Buster Scruggs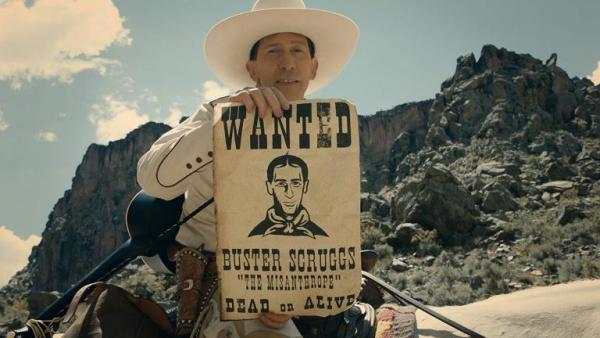 Since I count The Big Lebowski, No Country for Old Men, and A Serious Man among my all-time favorite movies, I'm overjoyed that the Coen Brothers got their groove back in 2018.  The Ballad of Buster Scruggs was perhaps the most unalloyed fun that I had watching movies this year.  The six stories in its western anthology constantly surprised with their twists and delighted with their visuals, while the usual Coen theme – of mortality and cruel fate momentarily frozen by ordinary human kindness – is on excellent display.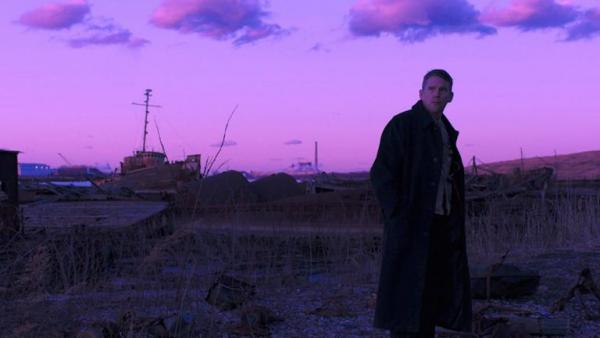 My only five star review of 2018, writer/director Paul Schrader's masterpiece can be appreciated in multiple ways.  Knowing Schrader's admiration for great directors of mid-20th Century world cinema (Bergman, Ozu, Bresson, Dreyer, Tarkovsky), I treasure it as a beautifully crafted tribute to their visual styles and themes.  Schrader's own career hasn't been too shabby either, and First Reformed hearkens back to his earlier classics like Taxi Driver (he wrote the screenplay for Scorsese) and Mishima: A Life in Four Chapters (director and co-writer).
Just as importantly, First Reformed stands alone as an erudite, scathing takedown of American Christianity.  Its lead, Reverend Ernst Toller (Ethan Hawke in top form), is the gravely ill minister of a small historical church in upstate New York.  His own ecological concerns (along with his church's roots in 19th Century abolitionism) can't compete with the greed and narcissism of the megachurch up the road, personified in its rotund, prosperity-preaching minister and its corporate polluter benefactor.  In Schrader's telling, Christianity as practiced today is literally poisoning the American landscape.
Honorable Mention:  American Dharma, Burning, Charm City, Divide and Conquer: The Story of Roger Ailes, Free Solo, Happy as Lazzaro, The Load, Meeting Gorbachev, Minding the Gap, Princess Cyd, RBG, Shoplifters, Styx, Wildlife