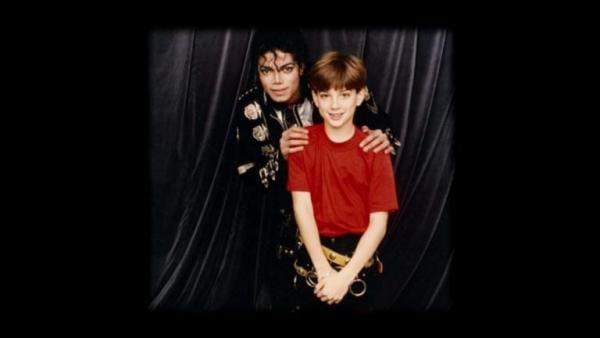 Be warned:  watching Leaving Neverland – the accounts of two victims of serial sexual assault as children by Michael Jackson – is a distressing, exhausting experience.  If you are also a trauma survivor, proceed with care, as its four hours are unsparing in the details recounted by its two subjects.
As I watched, I felt my observing self flow among four components of my identity:  child of the 80s, film critic, therapist, and victim of child abuse.  Thanks to the help of an excellent therapist and my own hard work, I have (mostly) made peace with my own trauma history.  Nonetheless, across the three evenings I viewed this film, my sleep suffered as my brain hit the rewind button to earlier events.
As a therapist, I was impressed with director Dan Reed's sensitivity in handling his subject matter.  Rather than giving equal time to the outraged denials of the Michael Jackson estate, Reed focuses almost exclusively on the narratives by two of Jackson's victims, Wade Robson and James Safechuck.  Across five days of interviews, they gave Reed a chronological account of their relationships with Jackson and its aftereffects on their adult lives.  In their edited form, their narratives are graphic but unsensationalized.  Additional interviews with their mothers, wives, and other family members add further dimensions to their stories, as well as illustrating the toxic ripple effect of Jackson's predations on the people close to his victims.
Journalistic standards and legal self-protection probably require me to label Robson and Safechuck's abuse as "alleged," but I find their accounts completely credible.  Entering my 25th year as a mental health professional, I've honed my BS detection skills pretty well, and no klaxons were sounding as they told their stories.
The predator/victim dynamic that each describes is textbook classic, as Jackson groomed each child and family to pave the way for years of abuse.  Safechuck, a child actor, met Jackson when both starred in a Pepsi commercial.  Robson won an Australian dance contest and went on stage with Jackson during his Bad tour.  These events led to family visits to Jackson's Neverland estate, with the children's families progressively distanced physically and emotionally from the kids as the molestation began in earnest.
Just as classic are the aftereffects of Safechuck and Robson's traumatization:  emotional numbing, estrangement from loved ones, and self-medicating with drugs and alcohol.  Like many victims of child abuse, their symptoms (and thank goodness, their motivation to seek professional help) intensified once they had children of their own.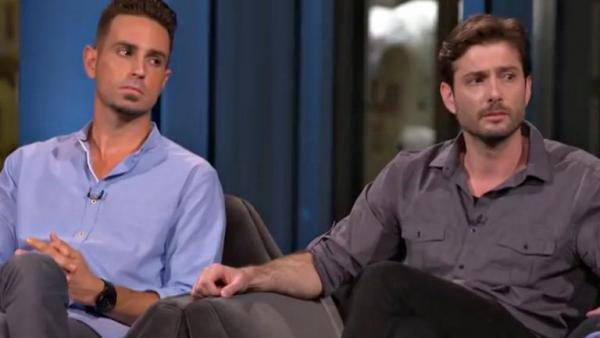 Commenting as a film critic, Reed's technique is neither groundbreaking nor top-shelf.  He relies too much on repetitive, sluggish overhead drone views to situate his story.
His storytelling is conventionally linear in its chronology.  However, this works well in paralleling Robson's and Safechuck's maturation with Jackson's trajectory.  As the boys grow older, Jackson's godlike celebrity in the wake of
Thriller
and
Bad
degenerates into his bizarrely altered appearance, tabloid-fodder marriages, and court appearances in response to abuse allegations.
As a culture observer who came of age in the 1980s, I hope that Leaving Neverland will contribute to a re-evaluation of the place of superstars in our society.  My own tween and teen years were saturated in pop music, so "Billie Jean" and "Beat It" snippets involuntarily played through my mind after I turned off HBO each night.  As an adolescent sci-fi and horror fanboy, I wore through my copy of the "Thriller" video on the family Betamax.  Now, I won't be seeking out Jackson's music for the foreseeable future, and when I hear it, I will interrogate his lyrics in the same way I interrogate Woody Allen films.
More importantly, I hope that abuse-themed films like Leaving Neverland and Spotlight will heighten our sensitivity to aberrant behavior, no matter the position of authority held by the perpetrators.  Gazing on photos of Safechuck and Jackson cuddling, or video of Jackson holding hands with his latest boy companion while on tour, it's impossible in retrospect to see these things as harmless.  It should have been equally impossible to see them as harmless as they happened in real time.  We need to find ways to leave starstruckness and blind devotion behind.
Just as the sexual violence inflicted on children by an estimated 6% of Catholic priests hasn't swayed die-hard pew-sitters from their allegiance, I don't expect that zealous Michael Jackson fans will be dissuaded from their fandom.  Such is the lot of those impervious to real-world evidence of harm.
But superfans are not the target audience for Leaving Neverland.  This is implicit in the documentary, but made explicit in the hour-long Oprah-moderated discussion that followed its first screening on HBO.
Oprah's effect on American culture has been a mixed blessing for sure, given the way she inflicted those two snake oil salesmen, Dr. Phil and Dr. Oz, upon us.  However, her Q&A with Reed, Robson, and Safechuck is one of her finest hours.
In 60 minutes that are part group therapy, part educational session, Oprah and the three men on stage with her make clear that the aim of Leaving Neverland is to further awareness of the danger signs and pervasiveness of childhood sexual abuse in American society.  They also hope that Robson and Safechuck's openness about their trauma and recovery will embolden others to find safe places to seek help, share their experiences, and advance their healing.  May it be so.