Did you know less than 1% of U.S. box office earnings come from documentaries?  (I didn't either, until a presenter at this year's festival brought that data point to the audience's attention.)  It's worth considering, when you choose the next film to see at the cinema or through a streaming service.  These are films that literally give back more than they receive.
In the past two years alone, I've had my perspective wrenched by great documentaries like Our New President and I Am Not Your Negro.  And a quick scan of my Best of the Year lists shows that documentaries claim at least a quarter of my top spots every December.
All this to say, please make room for documentaries in your viewing plans!  To aid you in this process, here are ten more films from this year's Full Frame Festival that deserve your attention:
Animal Tales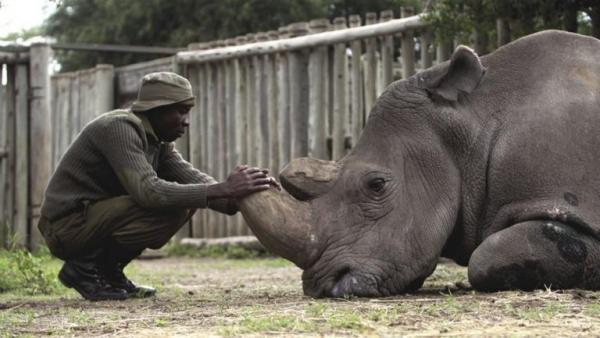 Kifaru – After Hail Satan?, this was my favorite film at the fest, and one of two during which I unashamedly wept.  After all, it isn't often that you witness the extinction of a species unfold before your eyes.  This intimate film shows us the last months of the world's last male northern white rhino, through the eyes of his loving, dedicated rangers in Kenya.  Yes, it's profoundly sad, but also beautiful to observe these fine humans who spend ten months out of the year away from their families for their vocation.  Kifaru was funded by a Kickstarter campaign, its tight budget revealing itself in the rough handheld camera work and sometimes saccharine music, but this is essential viewing nonetheless.  (4 out of 5 stars)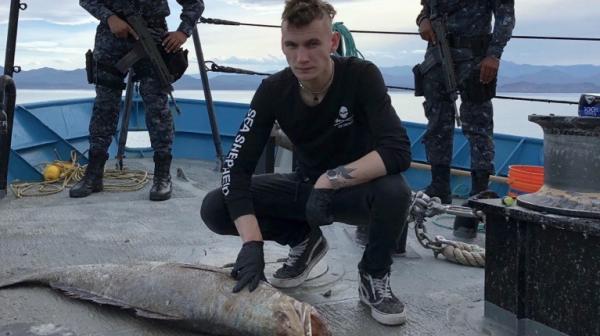 Sea of Shadows – The other endangered species film I saw this year, this documentary focuses on the fight to save the world's smallest whale, the vaquita, from extinction.  As collateral damage from the netting of the totouba fish, prized in China for its alleged medicinal properties, the vaquita tragically dies in nets intended for the fish.  Less than 30 vaquita remain in the Gulf of California, and this work capably encapsulates the heroic efforts of biologists, activists, journalists, and criminal investigators in this battle against the clock.  With its overhead establishing shots and pulse-quickening score, Sea of Shadows felt like Narcos: Wildlife Edition, which is fitting, since the villains in this tale are local organized crime, Chinese smugglers, and corrupt Mexican police and military.  (3.5 out of 5 stars)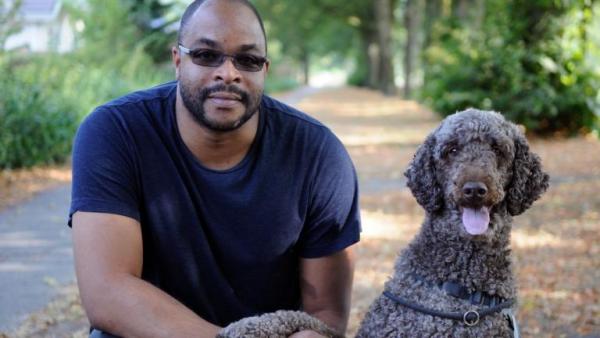 Buddy – And now for something gentler:  this Dutch film introduces us to six therapy dogs and their humans.  Props are due to director Heddy Honigmann for her nice cross-section of ages and socioeconomic strata in this warm film.  We meet an autistic boy named Zeb and his dog Utah, who calms his tempestuous moods more capably than his mom; a veteran of the war in Afghanistan, whose dog Trevor comforts him after nightmares and watches his back in public; and a woman blind since a Nazi bombing raid, who at age 86 can still go running, thanks to her dog.  Much of Honigmann's film is from a dog's eye view, while the humans affectingly discuss their complete trust in their companions and the freedom they afford.  (3.5 out of 5 stars)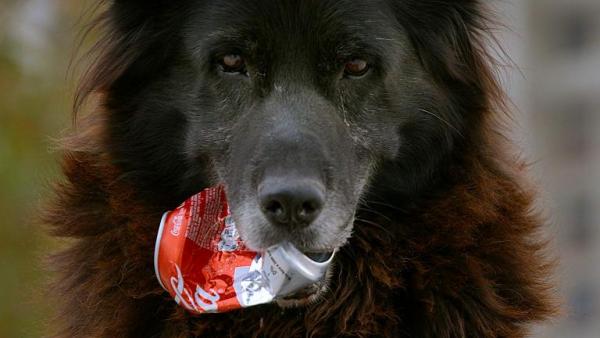 Los Reyes – More canine goodness, in this film named for the oldest skate park in Santiago, Chile, where two strays have long resided.  This slice-of-life documentary is almost completely from the point of view of shaggy old Futbol and sleek young Chola.  This film won't be for everyone, as it's the type of film where, in one sense, not much happens.  On the other hand, many important transitions occur, in the midst of Chola barking at donkeys and Futbol nudging skaters to throw him a ball.  While observing the dogs, we hear conversation between two regular human visitors, a pair of young addicts whose faces we never fully see.  This clever juxtaposition of two male/female pairs makes clear that whether canine or human, it's better to traverse life with sentient beings you trust.  (3.5 out of 5 stars)
Human Biographies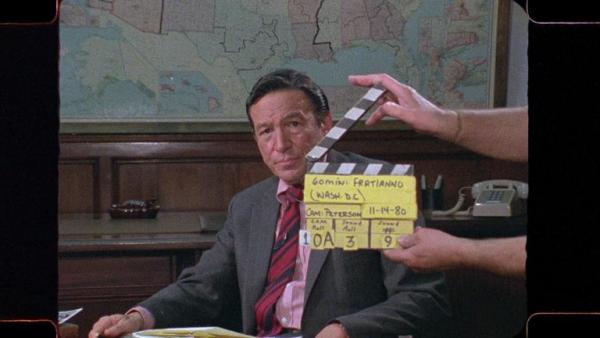 Mike Wallace Is Here – This is one of those docs where I didn't know I was interested in its subject until I started watching.  During an insightful Q&A, director Avi Belkin said he wanted to make a general film about American broadcast journalism, but Wallace kept popping up at every important juncture, like Forrest Gump or Zelig.  Thus, we see the beginnings of TV journalism, its transformation from puff pieces to a more confrontational style, and finally into Fox News attack journalism (the latter through no fault of Wallace's).  And yes, Mike Wallace was there for every major step, journeying to Vietnam and to Iran (interviewing Ayatollah Khomeini during the hostage crisis), plus digging into Watergate after Woodward and Bernstein's initial breaking of the story.  Belkin takes the brilliant tack of using Wallace's interviews with politicians and celebrities to illuminate his subject's psyche and life events, including the death of a son and his battles with suicidal depression.  (4 out of 5 stars)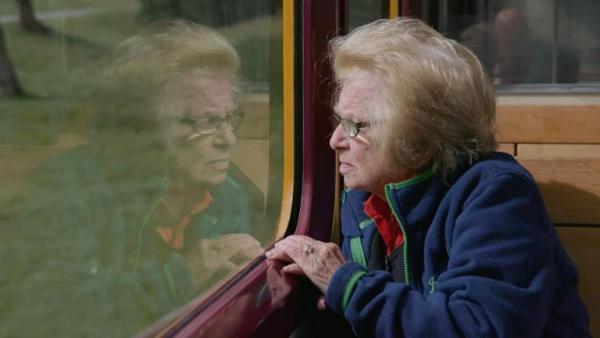 Ask Dr. Ruth – The slightest of the films reviewed here, it's still worth a look.  Who knew that Dr. Ruth Westheimer, that famous pint-sized TV sexologist of the '80s, was a survivor of the Holocaust and a sniper during Israel's fight for statehood?  Not me, until watching this film.  Ryan White's peppy documentary credits Dr. Ruth for making the U.S. public more comfortable with sex talk (especially about the female libido), and for offering members of the LGBT community support in the midst of the AIDS crisis.  However, White loses points for evading harder questions about Dr. Ruth's culpability for opening the door to other TV doctors (Oz and Phil), equally hasty in dispensing on-air, life-altering advice.  (3 out of 5 stars)
Miscellaneous Topics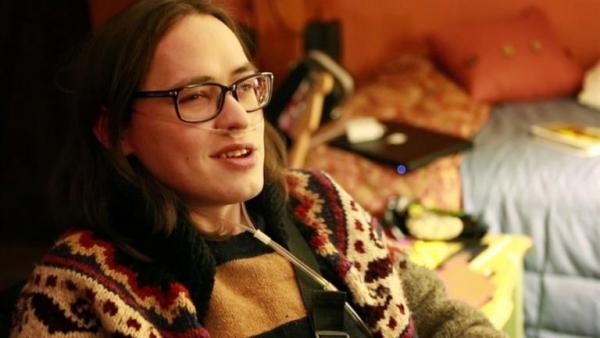 Exit Music – The other festival doc that earned my tears is this remarkable debut feature from Cameron Mullenneaux, given full access to the final months of Ethan Rice, a young man in upstate New York with cystic fibrosis.  Witty, creative, articulate, Ethan talks of the consequences of knowing that death will arrive soon:  no more long-term plans, friends absenting themselves, facing his regrets.  Luckily, he has wonderful parents, and we're privileged to witness in particular his interactions with his father Ed.  We see how end-of-life matters are worked through by his family, too, aided by a sensitive palliative care doc.  This is a film I'll be recommending to health care colleagues, but anyone with even a bit of curiosity about life's end and confronting mortality will find this film affecting and profound.  (4 out of 5 stars)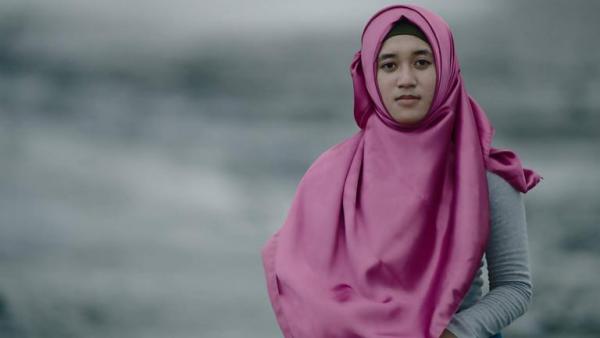 Grit – A great example of how docs introduce us to people and locales we'd never know otherwise, Grit is the story of a gutsy mother and daughter in East Java.  After one of their country's wealthiest businesses hit a mud pocket while drilling for gas in 2002, their village was one of 16 wiped off the map.  Dian (now a teen) and her mother Harwati tenaciously battle the Lapindo Company for compensation, after their chief exec paid off researchers and used his government connections to prompt the "important people" to look the other way.  Grit is a perceptive psychological study of these two women, and simultaneously a detailed portrait of their tenuous existence on the poverty line.  Need I mention their tale's relevance to contests against fracking, pipelines, and the incestuous ties between big business and government in the good old US of A?  (4 out of 5 stars)
Lastly, though I couldn't make room for them on my schedule, I feel confident recommending two more docs that screened at Full Frame.  One Child Nation won the Grand Jury prizes both at Full Frame and Sundance, and is being universally lauded as a deep, harrowing exploration of the consequences of China's one-child policy.
On a more upbeat note, and arriving on Netflix on May 1st, Knock Down the House follows the 2018 campaigns of four women vying for seats in the U.S. House of Representatives.  Perhaps you've heard of one of them, a certain Alexandria Ocasio-Cortez?