Today's double serving of documentaries provides a study in compare/contrast.  Both One Child Nation and Honeyland were award winners at this year's Sundance Film Festival.  Both are essential viewing for those wanting to be informed world citizens.  But only one is artfully and innovatively done.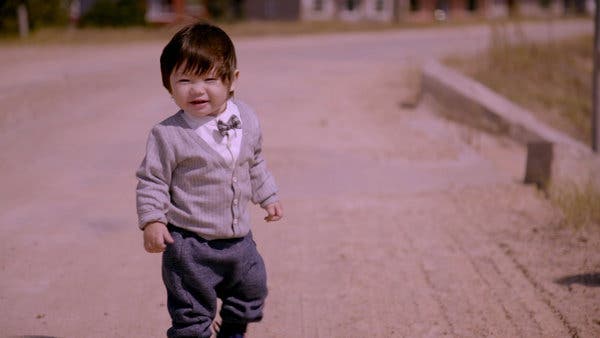 I'll start with the lesser film, One Child Nation, the one ironically that's gotten the most attention.  Co-directed by Jialing Zhang and Nanfu Wang, it tells of the impact of China's one-child policy, largely through the experience of Wang's family.
Wang was born in China in 1985, six years after the policy began (it only ended in 2015).  Now living in the U.S., she returned to her home in southeast China to interview her mother, brother, other relatives, and neighbors.  The last category includes a local midwife (who estimates she performed 50-60,000 abortions and sterilizations across her career) and the retired mayor, who was responsible for enforcing the policy.
One Child Nation is indispensable for educating about the horrifying nitty gritty of this 36 year cornerstone of Chinese society.  The film is a ghoulish cavalcade of women bound and dragged to forcible procedures, rampant infanticide, and international adoption of stolen children for government profit.
Through her own family's narrative, Wang illustrates the pervasive misogyny of her birthplace.  She herself was given a masculine name, illuminating the primacy of her parents' desire for a male child.  Her mother's name literally translates as "bring a younger brother soon."  Her grandfather solely keeps photos of grandsons on display.
The film is also an object lesson in totalitarian indoctrination.  With very few exceptions, those interviewed defend the rightness of government policy – never mind that present-day China lacks adult children to care for their aging population.  As such, the Party now promotes two-child families through TV commercials, murals, and village musical performances, with the same zeal formerly applied to the one-child policy.
Unfortunately, Zhang and Wang's style and technique are not up to the power of the story they have to tell.  Everything about One Child Nation is documentary-by-numbers, with its surfeit of overhead drone shots and its ominous single-note synthesizer score.
And Wang is not a master interviewer.  When she lets the camera linger on a silent interviewee, à la Werner Herzog, it seems pointless rather than enlightening.  At her worst, with a teenager no less, she leads her witness and puts words in her mouth.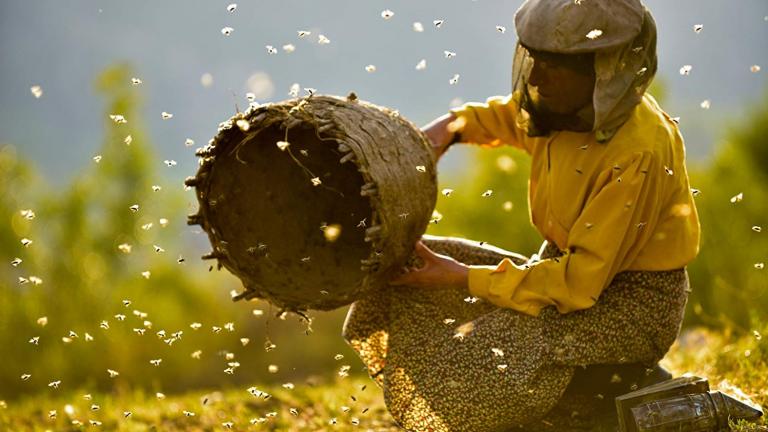 Delicate by contrast, Honeyland is the stronger for it.  Incredibly, it's the feature-length debut by a pair of North Macedonian filmmakers, beautifully offering us a profile of Hatidze, a traditional female beekeeper in a remote village.
This may not sound interesting, but give this film the benefit of the doubt, and you won't be disappointed.  If you're the type of traveler who gawks out the window of your tour bus at how people from other cultures work and live – or still more, ditches the packaged tour completely to live and talk with local folks – this is your kind of documentary.
The co-directors, Tamara Kotevska and Ljubomir Stefanov, spent three years with Hatidze, following her as she ascended to her cliffside hives, tended to her bedbound mother, and rode the bus into the Macedonian capital Skopje to hawk her red honey.  Hatidze's village lacks electricity, and Kotevska and Stefanov film naturalistically, resulting in gorgeous images of the beekeeper's profile, as she ascends the surrounding hills at dawn, returning at sundown.
The directors also eschew voiceover narration, allowing us to gradually learn Hatidze's biography as events unspool organically.  Her solitude is disrupted one day, when a nomadic family of nine sets up camp nearby.  With their dozens of cattle and seven rambunctious kids, Hatidze's stony expression communicates volumes as she watches.
Still, she attempts to be a good neighbor, teaching the dad Hussein and one interested son the basics of beekeeping.  However, it's soon clear that their attitudes toward the land and its creatures diverge widely.  Under pressure to produce, produce, produce from his boss, Hussein neglects the long-term health of his cattle.
Hussein's extraction of every last kilo of honey from his bees is likewise the opposite of Hatidze's "take half, leave half" ethos.  Her sting-free hands and face, despite being gloveless and frequently maskless, also contrast with the cries and yelps of Hussein and his family from their brusquer approach to their insects.  (Honeyland has many such wince-worthy moments, especially seeing the older kids take kicks from the cattle and a toddler left untended in the corral.)
Despite these differences, the directors don't villainize Hussein and his family.  Although they have the relative comfort of a camper, next to Haditze's rough stone and plaster hut, both families are manifestly subsisting below the poverty line.
The lessons from Honeyland rise to its surface subtly.  Its depiction of a family under the thumb of a predatory boss is worthy food for thought this Labor Day weekend.  A contemplation of the ways in which greed and subsistence farming co-conspire to endanger essential species and damage the land is equally timely as the Amazonian rainforest burns out of control.
(Image credit for star rating: Yasir72.multan CC BY-SA 3.0 )