Another festival first occurred this year, during the Q&A following the screening of Israeli director Nadav Lapid's newest film. On learning that Synonyms is substantially autobiographical, an audience member questioned his sanity.
She wasn't wrong to ask.
Lapid, more than any director I've seen in recent memory, wears a tortured artist's stigmata: dark circles under his eyes, a face that appears stressed and sad at rest. His films that are easily available to stream in North America – Policeman, The Kindergarten Teacher – contend with themes of mental imbalance and corrosive machismo. To my relief, though, subsequent Q&A dialogue suggested that Lapid has advanced well beyond the crises shown so vividly in Synonyms.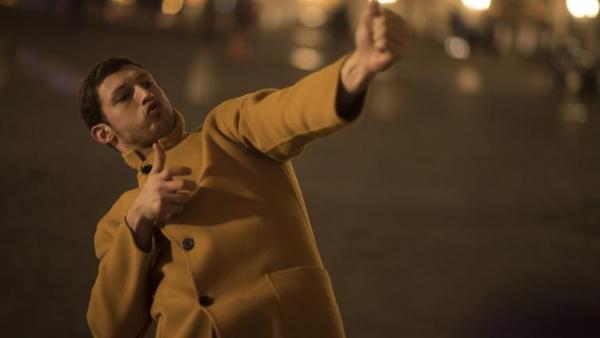 Synonyms is a great film, earning my second five-star rating of the year, but it is an uneasy portrait of an unsettled youth. The laughs, and there are many, are the laughs of an uncomfortable audience watching socially maladroit and frankly bizarre behavior.
Even the camera work doesn't permit us to settle cozily into our seats. Shot using a handheld camera, a stationary set-up, and in at least one scene a cellphone, these fluctuations mirror the unsteady mental state of the protagonist.
With no exposition whatsoever, Synonyms opens with a vertiginous shot of Parisian cobblestones flitting across our view to the tap-tap-tap of rapid footsteps. Slowly the camera's viewfinder rises, so we see the brisk walker is a young man with a crewcut. Using a key hidden under a carpet, he enters an abandoned apartment.
The next morning while in the shower, all his belongings are stolen, and he fades into unconsciousness in the bathtub, naked and hypothermic. His equally young downstairs neighbors, Emile and Caroline, revive him and bring him to their affluent residence.
Only then do we learn this man's name, Yoav, and that he's recently bolted from Israel to forge a new identity in a new land. Obsessed with vocabulary and expressing himself precisely in his new adopted language, he explains to Emile and Caroline that he found Israel "odious," in a self-inflicted death spiral.
The dialogue of Synonyms is stilted and novelistic, which again works to prevent us from getting a comfortable toehold in this film. Emile, the son of a business tycoon, tells Yoav in one scene that "boredom structures me." Previously, on one of their evening peregrinations across Paris, Yoav described the city's beauty as a bribe to keep one from seeking its heart.
Synonyms is a superb exploration of youthful ambivalence and striving for a solid identity. In their overtly erotic gazes, Yoav sometimes seems attracted to Emile, at other times to Caroline. When Yoav crosses paths with a couple of Israeli expatriates, he is transiently drawn to their aggressive masculinity, ready to die fighting anti-Semitism. Later, he offers his body with similar abandon to the Parisian club scene, throwing himself around frenetically.
The performance of Tom Mercier, the actor playing Yoav, is nothing short of incredible. When Lapid told the audience that this was Mercier's first film role, we all gasped audibly. Lapid discovered him in a junior theater company, after he'd traded in judo (he was considered an Olympic hopeful) for training as a professional dancer.
As I've hopefully made clear in my descriptions so far, Mercier puts his body awareness to incredible use. When reporters have asked Mercier about his willingness to be totally, awkwardly naked in a handful of scenes, he's expressed puzzlement over their question. Given that Lapid has found a fearless alter ego in Mercier, I won't be surprised if there are many more collaborations between them, akin to Werner Herzog's longtime use of Klaus Kinski.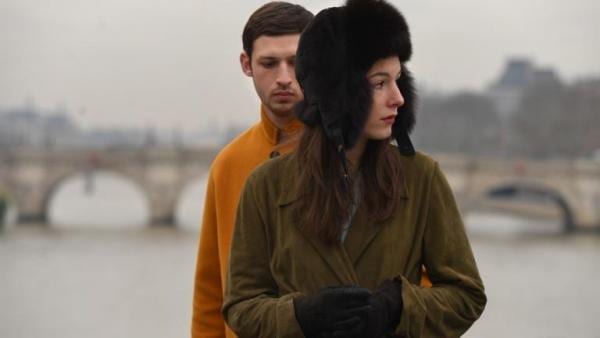 The supporting actors here are quite good. I've previously admired the work of the actor playing Emile, Quentin Dolmaire, in a favorite of mine from 2016, Arnaud Desplechin's My Golden Days. This is only Louise Chevillotte's second film role, as Caroline, but no doubt we'll be seeing more from her.
However, Synonyms is 90% Mercier's acting showcase, and he owns the film. Most sensitive souls can surely remember the alienation they felt when younger, uncomfortable in their own skin and trying on different identities. Although Yoav's behavior is far more extreme than most, it's still relatable.
Lapid's film likewise illustrates the deep imprint of cultural identity, and that the curtain separating cultures is thicker than it first appears. Memorizing the obscure synonyms of a new language does not suffice to allow unfettered entry into another land.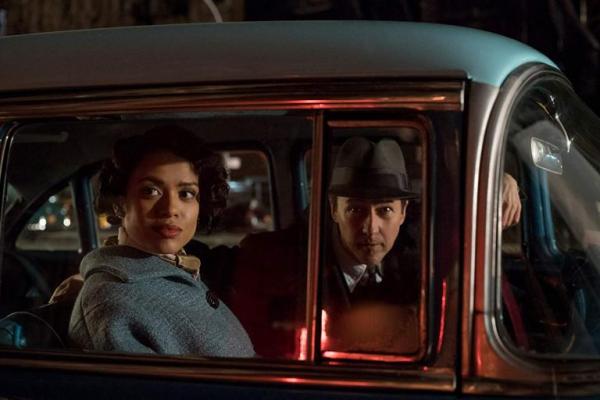 On any other day, when I wasn't celebrating a five-star film, I would've dedicated an entire review to Ed Norton's second directing effort, Motherless Brooklyn. Based on Jonathan Lethem's novel of the same name, Norton directs himself here, playing a detective with Tourette's and OCD, who is trying to solve and avenge the murder of his mentor.
Norton does a fine job wearing both hats; his character's motor and verbal tics are portrayed plausibly and sympathetically. He has a heck of a supporting cast to work with, including Willem Dafoe, Alec Baldwin, Michael K. Williams, and Gugu Mbatha-Raw. Baldwin is particularly memorable as a thinly-disguised Robert Moses, the racist urban planner who demolished countless neighborhoods of color in his grandiose schemes.
1950s NYC is vividly brought to life, aided by a splendid but sometimes overpowering jazz score performed by major talents such as Wynton Marsalis and Thom Yorke. The parallels to contemporary political figures and their bigoted acts are not hard to discern, especially when Baldwin memorably describes himself, not as above the law, but ahead of the law.
(Image credit for star rating: Yasir72.multan CC BY-SA 3.0 )