If you're jonesing for comedy in the style of What We Do in the Shadows, you'll do well to check out Extra Ordinary. Like that oddball vampire tale, this ghost story out of Ireland goes heavy on the laughs and light on the horror. For good measure, Extra Ordinary throws in a quirky bit of romance.
For a film so sure of its comic timing, it's impressive that this is the feature debut for co-directors Mike Ahern and Enda Loughman. The verbal humor and sight gags fly nonstop, and nearly every one hits its mark.
Extra Ordinary opens with a pair of sisters, Rose and Sailor, depositing flowers at a roadside memorial for their father Vincent on the outskirts of their village. Rose (Irish comic Maeve Higgins, who co-wrote the script) blames herself for his passing, which Sailor (Terri Chandler) helpfully labels as "dadslaughter."
You see, once upon a time, Rose and Vincent were a father-daughter ghost-hunting team. (Spaced throughout the film, we see excerpts of Vincent's former TV show – strictly public-access quality – covering essential topics like haunted cheese.) Since an exorcism went horribly wrong, Rose has lived alone and run a driving school, though she's still best-known locally for her paranormal proficiency.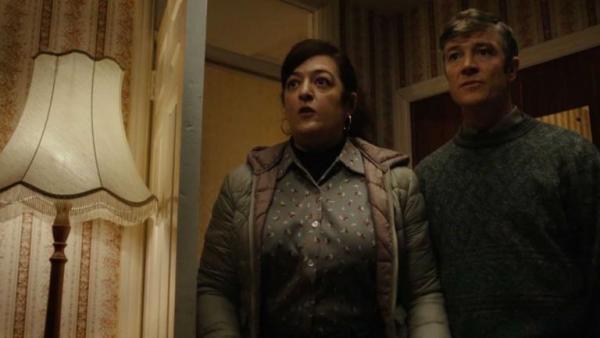 Across town, widower Martin Martin (Barry Ward) has been bossed around by his deceased wife for eight years. His teenaged daughter Sarah (Emma Coleman) has had enough of the flying plates and banging cupboards, finally demanding that her dad recruit Rose to banish mom.
Naturally, awkward romance sparks between Martin and Rose, but there are complications. A local has-been rockstar, Christian Winter (Will Forte), has enlisted the Prince of Darkness to jumpstart his musical career. At the upcoming blood moon, Sarah will be Christian's virgin sacrifice.
Ahern and Loughman keep Extra Ordinary moving briskly across these different plotlines until they inevitably intersect, aided by a spooky synthesizer track in the vein of Stranger Things. In the meantime, the writers playfully wink at cinematic influences like Ghostbusters and The Exorcist.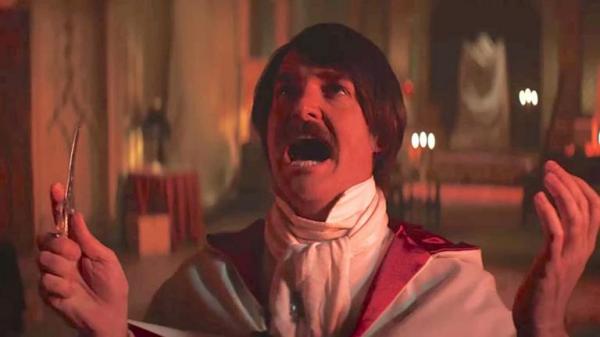 I suppose there are morals to the stories here. All the dead people hanging about the village, causing goats and chips to levitate, have something to say about unresolved grief and loneliness turning us into ghosts.
The film's title speaks to themes of contentment and using one's talents for social good. The pop singer is a mediocre entertainer at best, but selfishly craves glory. Rose has an extraordinary talent, but desperately wishes she could be ordinary.
But, really, Extra Ordinary is mainly about the laughs, though each cast member is deadpan serious about their predicaments. And even if there are a few occasions where it's barely a half-step ahead of predictability, Extra Ordinary stays reliably funny.
(Extra Ordinary is available to watch through Fandango Now, but please rent it online through an arthouse cinema like this one, to help them through these dark economic times.)
(Image credit for star rating: Yasir72.multan CC BY-SA 3.0 )