Unless you're triggered by narratives of sexual trauma, I highly recommend seeing Rewind. And even if such stories are typically triggering, you may find this particular documentary therapeutic, because its director has knowingly crafted his film as an act of healing and survivor advocacy.
Sometimes films with a goal of informative public service are clunky and amateurish, despite their noble intentions. That decidedly is not the case here. For a fellow fresh out of film school, Sasha Joseph Neulinger has already divined how to pace a film and generate I've-gotta-know-what-happens-next suspense. In this, he's aided immensely by his editor Avela Grenier, in what is incredibly her first feature effort, too.
For his debut, Neulinger went home, because he knew he needed to heal. As a child living outside of Philly, he had been serially sexually abused. Stating at Rewind's open that there are missing pieces in his mental narrative, he wants to reassemble them so he can move forward with his life.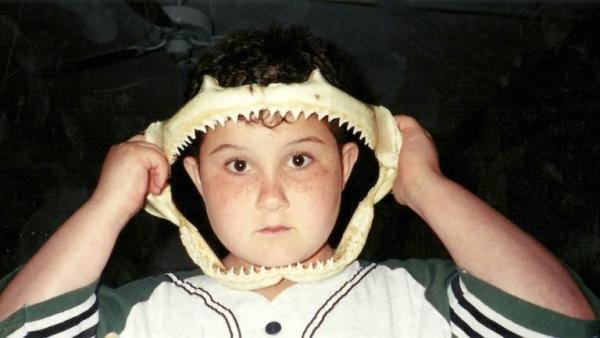 As is so often the case, it is family members who did the abusing. Neulinger is fortunate to have other family members willing to join him on his restorative odyssey. His mother Jacqui, his father Henry, and his sister Bekah spent many hours with Neulinger on this project, in a few instances returning to the scenes of abuse to discuss it in detail. From all parties, hard questions are both asked and answered, even as they movingly describe the stress of this journey. (And in a masterful use of sound, as Neulinger and a relative stand up and embrace, we hear only what their mics pick up: the brush of fabric and two beating hearts.)
Trauma therapists will tell you that a crucial part of healing is the formation of a cohesive chronology. Neulinger does this in Rewind with the aid of other visual artists in his family, including a (non-abusing) uncle who's a professional black-and-white photographer. More importantly, his father Henry Nevison is himself a documentarian by trade, who compulsively chronicled Bekah and Sasha's childhoods.
In judiciously whittling down 200+ hours of home movies to 86 minutes, we observe an adorable, precocious toddler morph into an explosive, suicidal elementary school kid. Here, Neulinger brings in his child psychiatrist, an empathic man who's held onto his progress notes and the heart-rending, horrifying artwork created by Sasha when he lacked the words.
Since Sasha's trauma spurred criminal proceedings, Neulinger interviews the primary detective and prosecutor who worked with him. The three of them candidly lament how the justice system re-traumatizes its victims, especially when in Sasha's case, one of his rapists was a prominent figure in New York City with the resources to drag his trial out with motion upon motion. (Based on this documentary and the Harvey Weinstein saga, Dick Wolf's next TV show about the Manhattan DA's office should be entitled Selective Law & Order: Elite Perpetrators Unit. Neulinger's film also chronicles yet another instance of a powerful religious institution siding with an abuser; it's almost like they have a default mode.)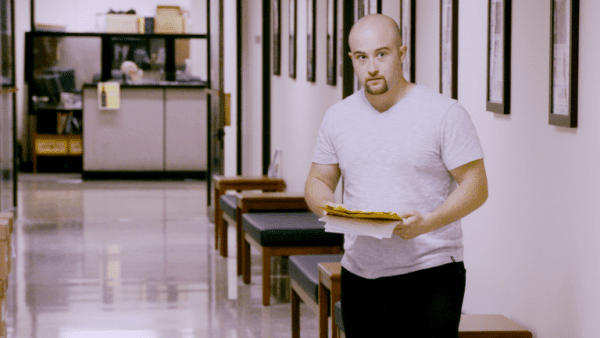 Still, as the adage says, history gets told by the victors, and in telling his story his way, Neulinger has won the most important victory. He and Grenier succeed in painting his apex predator as a malignant fiend, no matter his pals and connections. In one masterful sequence, they edit together home movie footage of the man's gaping mouth with one of Sasha's therapy drawings of a beast with a maw full of jagged teeth, accompanied by ominous synthesizer music.
More significant than metaphorically slaying his dragon, Neulinger has transformed his trauma into a mission and forged a strong community out of it. Here again trauma experts will tell you these are integral tasks for recovering from events that often leave a victim isolated and adrift. For other survivors, Neulinger delivers a forceful, life-affirming message. I thank him for his courage and openness.
(Rewind is now available for instant viewing on major streaming platforms like Apple TV and Amazon Prime, and will premiere on PBS' Independent Lens tomorrow.)
(Image credit for star rating: Yasir72.multan CC BY-SA 3.0 )