Dementia is hardly a novel film subject. It's been handled responsibly and respectfully in low-key sci-fi (Robot & Frank), music documentary (Glen Campbell: I'll Be Me), and even a Marvel superhero flick (Logan).
Until now, I can't recall its depiction in the horror genre, and for her feature debut, Australian director Natalie Erika James has achieved this admirably. Relic is a slow-burn fright film that uses two classic horror devices – the haunted house and the changeling – to forceful effect.
I have no doubt that James' experience with this illness, through her grandmother's battle with Alzheimer's, heightens her film's authenticity. Relic likewise looks at dementia's repercussions across three generations of women. It opens with Kay (Emily Mortimer) and her twentysomething daughter Sam (Bella Heathcote) travelling to a small town outside Melbourne, after Kay receives a worried call about her mother Edna (Robyn Nevin).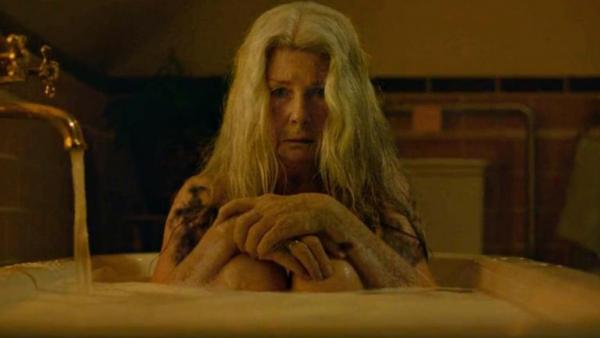 Edna, a widow, lives alone on the old family manor, and her neighbors haven't seen her for several days. On arrival, Kay and Sam are relieved to find no dead body, but almost as distressing, there's no sign of the matriarch to be found. As a search party comes up empty, mother and daughter set up camp in Edna's home.
A few nights later, Kay is awakened by downstairs clattering and discovers her mother standing barefoot in the kitchen. Aside from bruises on her legs, she appears no worse for her absence, but only mutters non-answers when asked where she's been.
If it weren't for nightmares of a creepy cabin, scraping inside the manor walls, and a disappointingly generic horror movie soundtrack, much of Relic could be a domestic drama about Alzheimer's. And all three actresses are more than up to this task. The transgenerational dynamic of a matriarch who's brusque with her daughter whilst doting on her grandchild feels quite real. Emily Mortimer plausibly conveys the fatigue of a busily employed divorcee, guilty over her inattention towards mom. Bella Heathcote embodies the energy and optimism of youth, zealously hands-on in helping her grandmother.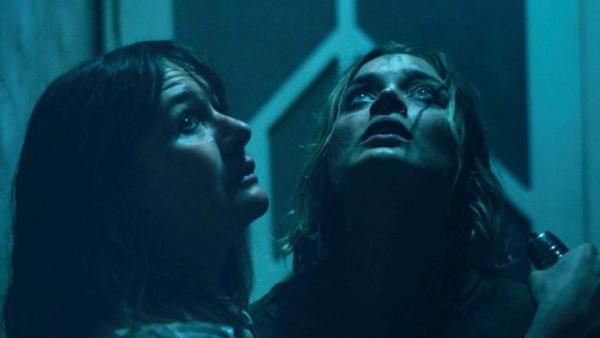 But Robyn Nevin deserves the most plaudits for her portrayal of Edna. Anyone who's known an Alzheimer's sufferer entering the moderate stage of severity will recognize so much about her character. Nevin gives her the "nobody's home" stare and blunted facial expression. Her rapid mood fluctuations, from sweet and generous, to mistrustful verging on murderous, also ring true.
Relic's set designers have done fine work on creating their version of a haunted house, distorted in Edna's mind past the point of familiarity. The moldy walls and rotting floor mirror the decline of its inhabitant, while the Post-its scattered throughout with reminders to "flush the toilet" and "take your medication" are a nice bit of realism. Like many a paranoid Alzheimer's sufferer, Edna fears intruders and has jerry-built locks for every door, even upstairs. Some of her sticky notes ominously refer to a nameless "It" (enter the changeling theme).
Doubtless there are viewers who will find Relic's pacing too slow for their liking, and James does take her time in building to her narrative climax. But when the dreadful forebodings fully bloom, the final 20 minutes approach the caliber of the best horror to be found today. Ultimately, I was squirming in my seat as much as I did for the peak moments of Hereditary and Us.
Just as impressively, James' film concludes with a perfectly framed image that is simultaneously disturbing and touching. I'm not sure I'd recommend Relic to current caregivers of relatives with dementia, as its imagery and themes could be more distressing than helpful, but I'm certain its metaphors would strike home.
(Relic is now available to stream from major sites like YouTube, Apple, and Amazon.)
(Image credit for star rating: Yasir72.multan CC BY-SA 3.0 )