Director Lee Isaac Chung traveled to post-genocide Rwanda for his acclaimed debut, Munyurangabo. He returns home in his fourth feature, Minari.
In interviews, Chung has shared that Minari's script had its origin in dozens of visual childhood memories committed to paper. His resulting film is a thing of beauty and remarkable empathy, deservedly winning both the Grand Jury Prize and Audience Award at this year's Sundance.
Minari opens with the Yi family pulling up to their new home, a used trailer in remote, rural Arkansas. Leaving behind reliable but menial work in California, father and husband Jacob (Steven Yeun) aspires to turn their acreage into a farm raising Korean vegetables for fellow immigrants in surrounding cities. His wife Monica (Yeri Han) doesn't see the same "Garden of Eden" potential, grumbling her discontent over their new digs.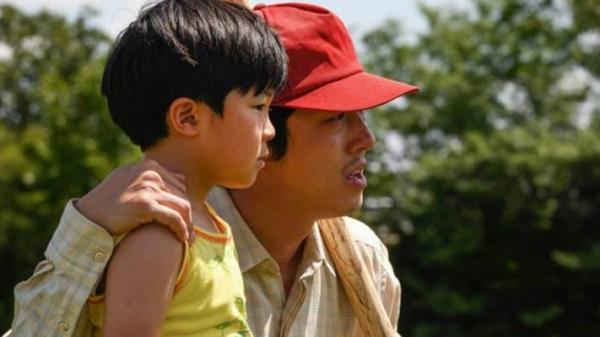 Set in the 1980s, Minari unfolds from various points of view, but largely from that of Jacob and Monica's son David (Alan S. Kim), evidently the stand-in for Chung himself. His older sister Anne (Noel Cho) is more of a peripheral character, while his maternal grandmother (Korean cinema stalwart Yuh-jung Youn) soon relocates from Korea, moving in with the family and playing a more significant role in the narrative.
Though major events occur in this film, its tone is gentle overall. The score by Emile Mosseri is calm and idyllic; the coloration by DP Lachlan Milne emphasizes pastoral green exteriors and restful brown interiors. This subdued mise en scène paradoxically allows the onscreen emotion to linger more effectively in the viewer's mind.
In many ways, this is an unhappy family. Some of the discontent is unique to the immigrant experience, as when homesick Monica cries upon discovering Korean anchovies and chili powder in her mother's suitcase. Some could happen anywhere: Jacob and Monica's marriage verges on loveless, their loud arguments witnessed by the children and Grandma. Adding to their stress, the Yi family labors endlessly to stay above the poverty line, with Jacob tying his worth to the success or failure of his fledgling business.
These somber elements are leavened by moments of hilarity, mostly coming from Grandma's efforts to win over David. Resentful at sharing his bedroom with her, David bluntly tells her she doesn't act like a real grandma, since she swears and doesn't bake cookies. (It doesn't ease matters when she takes to repeating he's got a "ding-dong broken," her idiosyncratic reportage of his bedwetting.) Yet she also sees a strength in him that his parents don't, so fretful are they over his congenital heart murmur.
In the build-up to awards season, Minari is rightly being talked about as a Best Ensemble contender. Following The Walking Dead, it's a pleasure to observe Steven Yeun consistently take intelligent but vastly different film roles – Sorry to Bother You, Burning, and now here – and make them his own. Korea-based actress Yeri Han is equally good as his wife. So realistically engrossing are their performances, I found myself simultaneously empathizing with and exasperated by their attitudes.
Similarly, Yuh-jung Youn takes what could've been a Golden Girl knockoff in lesser hands, and gives Grandma substance and nuance. The two child actors are in their first-ever film roles. Alan S. Kim furnishes David with a believable mix of spunk, craftiness, and shyness. Noel Cho has less to do as Anne, with her character feeling somewhat flat and one-note.
Overall, this is a top drama of 2020. Writer/director Lee Isaac Chung quotes a line from Willa Cather's classic novel My Antonia as a major source of inspiration for his script: "Life began for me when I ceased to admire and began to remember." In his hands, unblinkered remembrance of his family is an act of love.
(Minari is now screening for critics for end-of-year consideration. Look for a wider VOD release in early 2021.)
(Image credit for star rating: Yasir72.multan CC BY-SA 3.0 )