Changing the Game is a film about goodness. The trans athletes profiled are good kids, and they're lucky to have better-than-average parents and coaches.
To be sure, plenty of transphobia is on display: from hateful individuals in the stands, sports talk radio, and the interchangeable blondes at Fox News. But observing the lives of those profiled here, I'm inspired to become a kinder, more accepting person.
Director Michael Barnett capably juggles three storylines in three states, of high schoolers who have begun hormone treatments. Mack is a senior in Texas, battling for his second state wrestling title. Though obviously a boy, the rules in his state absurdly compel him to wrestle girls, because his birth certificate still identifies him as female.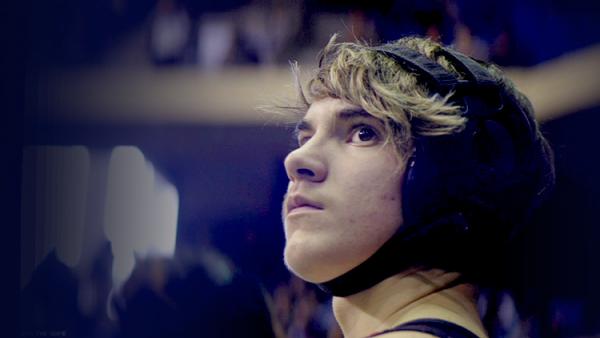 Analogous policies in New Hampshire prevent Sarah from contending against other girls in ski events. Of the three, only track and field athlete Andraya can race as she desires, since Connecticut is in the minority of states where students compete according to their self-determined gender.
Changing the Game shows us these kids in their daily lives, along with the parents and grandparents raising them. Mack takes up horseback riding, because it's something his girlfriend Preslee loves to do. He speaks candidly of his struggles with self-harm related to his gender dysphoria. His grandmother – a sheriff, "hardcore Republican," and Southern Baptist – defies anyone to find a Bible verse commanding her not to accept her grandson just as he is.
Sarah is an impressive overachiever: besides skiing, she has a YouTube channel and is active in statewide LGBT advocacy. Her dad, like Mack's grandma, identifies as politically conservative, but sees trans support as simply the right thing to do, regardless of one's party affiliation. Sarah's mom relates that the challenges and joys of raising a trans kid have made her into a better parent.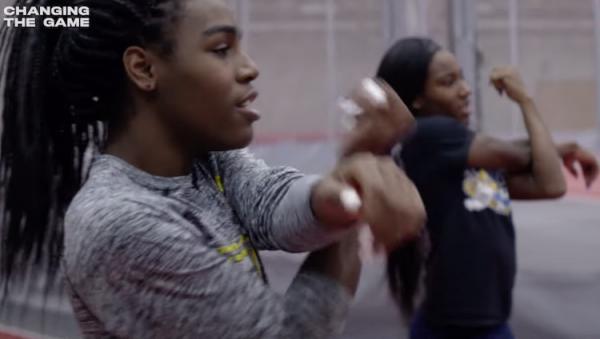 Andraya's mom similarly shares that parenting a trans child has stretched her capabilities. Describing herself as unfeminine, she laughingly discloses that she never expected to raise a "girlie girl." More seriously, she speaks of the extra degree of maternal protectiveness she feels, given the high rates of violence against black trans women.
The social commentary in Changing the Game is never forced, flowing organically from the biographical portraits. As obnoxious fans carry on about the unfairness of allowing trans athletes to compete, Mack's coach simply utters that abandoning one of his students is never an option. The track and field coach in Connecticut is more philosophical, stating that fairness is greater than the outcome of a single match; more significantly, it's about affording trans students the same opportunities as their cis peers.
The bullying endured by Mack and Andraya at sporting events – we see the traumatic weight of it in their deflated expressions and slumped shoulders – makes very clear that our society's response to trans kids is a significant test of our own character. When an entire arena boos a child, there is something profoundly wrong with our culture. Of course, much if not most of this stems from transphobic bigotry. I would also contend that this immature herd behavior exposes the sepsis of vicarious gratification through youth sports that courses through our social bloodstream. (I mean, I'm sorry you're over 40 and perceive your glory days have passed, but maybe derive your wellbeing from your own accomplishments, not the win column of your local high school football team. Just saying.)
Changing the Game makes a compelling case that, despite all the coaches' talk about life lessons gained through competitive athletics, it's the adults listening to talk radio and sitting in the stands who are in greater need of character building. But, let's get back to the positives, shall we? Mack, Sarah, and Andraya are courageous kids, on the field and by virtue of allowing their stories to be told. I have no doubt their visibility will make other trans kids feel less alone and more hopeful. With its appealing emphasis on depicting over preaching, this is a film with the potential to shift the discourse over trans kids and sports to a higher level.
(Changing the Game will be available to stream on Hulu on June 1st.)
(Image credit for star rating: Yasir72.multan CC BY-SA 3.0 )