Talk about a profile in courage. Iranian director Mohammad Rasoulof is facing jail time for his artistic activity, but refuses to report for his yearlong prison sentence. His latest film, There Is No Evil, was shot in secret and in vignette form to allow for short bursts of stealth filming. It was then smuggled out of the country for international distribution, earning the Golden Bear at its world premiere at the 2020 Berlin International Film Festival.
There Is No Evil is surely not a film to please a totalitarian regime. Its four tales center around those tasked with carrying out state-ordered executions. As such, it provocatively explores the psychological and social costs of following or disobeying absolute orders, both in the immediate present and downriver.
As a citizen who has chosen to say no, Rasoulof has earned the right to consider this question in a way few prominent directors have. Impressively, he does so in a manner serious but not lugubrious.
Each vignette has a markedly different style and tone. One even ends in a spirit of youthful exuberance and rebellion that wouldn't be out of place in a French New Wave film of the 1950s. Another concludes with an abrupt twist that would've made Rod Serling proud. Two carry the imprint of social realism, one possesses the feel of a single-set stage play, another unfolds in a verdant fable-like setting. (And as an aficionado of mid-20th Century Japanese cinema, I loved the nod to Kurosawa's existential classic Ikiru.)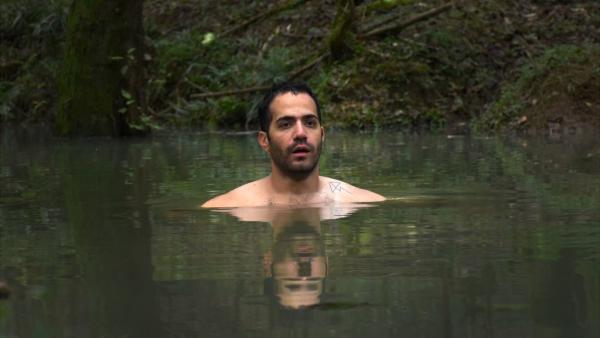 In a notably insightful interview, Rasoulof commented that he chose gorgeous, remote locations for portions of There Is No Evil to demonstrate the beauty of refusing an oppressive regime's orders. In a similar vein, a joyous anti-fascist protest song with roots in 19th Century Italy accompanies the action in two stories.
Of course, actors were also taking a risk by starring in this film, and some that Rasoulof reached out to didn't return his calls. Those who chose to appear are uniformly excellent, if largely unknown outside of Iran. In a piece of casting that's surely symbolic (but she's terrific here), the director's daughter Baran portrays the daughter of expatriates in the final sequence, her uncle and father having made painful choices that she struggles to comprehend.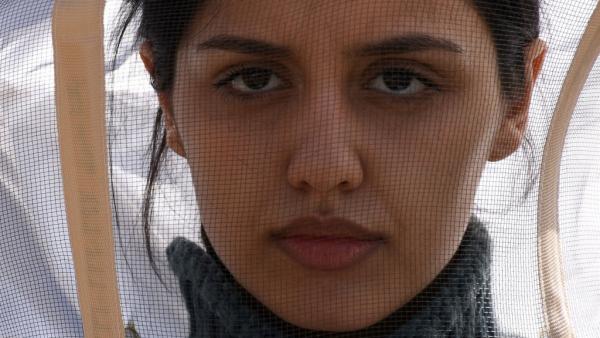 Baran Rasoulof's casting is merely one bit of symbolism among many. Metaphors abound, of professions and avocations that choose life over death, of freedom and confinement. Characters have dead eyes and a cattle-like demeanor, or radiate the calmness of a virtuous life well lived.
With stories extolling resistance and dialogue describing his homeland as a lawless place where money and nepotism rule, Rasoulof has guaranteed his film won't be playing on movie screens in Tehran anytime soon. For those with the freedom to watch it, please don't miss this brave, stylistically accomplished, thought-provoking work.
(There Is No Evil is now available for home viewing. Check this website for specifics.)
(Image credit for star rating: Yasir72.multan CC BY-SA 3.0 )