Here it is… our obligatory introductory post to kick of the new home of SecularVoices!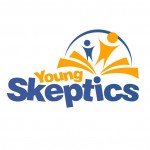 For those new to SV, allow me to give you a little background. SecularVoices.org was launched earlier this year, and was formerly known as DividedUnderGod.com, where my activism started in 2011. I'm the head writer and editor here, and I bring with me a cast of staff writers with a variety of backgrounds and perspectives within the secular movement. Aside from my work at SecularVoices, I'm the Executive Director of Young Skeptics, an elementary-level after-school program focused on critical thinking skills and evidence-based reasoning.
You'll likely hear a lot more about Young Skeptics here, as well as my efforts to shine a light on the predatory Good News Clubs, the evangelical Christian group who inspired the creation of our extracurricular secular alternative.
Other than that, I'm the author of Understanding an Atheist: A Practical Guide to Relating to Nonbelievers, a book intended for religious friends and family members of atheists, aimed at bridging the divide and opening conversations.
Along with the move to Patheos, SecularVoices is launching a Patreon page, so please check that out and if so inclined, become one of the first SecularVoices supporters and grab some cool SV swag.
Social media links are below, so please follow/like our pages, and subscribe to the newsletter on this page (to be added soon). On behalf of the staff at SecularVoices, we're thrilled to be here and hope you enjoy our content!
(Stop back soon, as our full archive will be migrated over from SecularVoices.org this week.)
Follow SecularVoices on Facebook and Twitter.