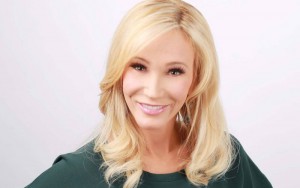 In about three weeks, the unthinkable will happen. Donald Trump, a man with no political experience, a history of defrauding small businesses, and ties with white supremacists and Russia, will take the Oath of Office and become the President of the United States. Adding insult to injury, he has invited multimillionaire preacher Paula White, among others, to give an invocation at the event. If you're unfamiliar with Paula White, she's a prosperity-gospel-pushing televangelist who promises future riches to those who will send her "seed money." She, and other prosperity gospel preachers, prey on the gullible and the poor. Prosperity preachers ask for people's last dollars in hopes that their donation will be a sign of their faith that will be rewarded with future riches from God. They tell their followers that riches are a sign of blessings from heaven and that being wealthy is a virtue, in total contrast with Jesus' teachings by the way.
Sounds a lot like Trump University.
It should be no surprise that someone like Paula White would be invited to speak at the inauguration of a fellow scam-master. The presence of any prosperity gospel televangelist in an official capacity at a Presidential inauguration is horrifying, regardless of who the President is. And don't get me started on the inappropriateness of the existence of any prayer at an official government event.
If you're new to prosperity gospel televangelists, John Oliver did a pretty good takedown of it on his show last year: