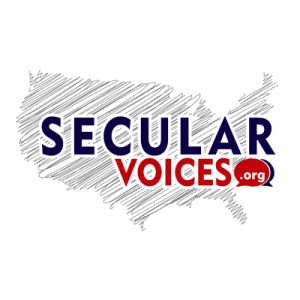 Well hey there. It's been a few months.
For those of you who are Facebook friends, you probably have a good idea of what I've been up to, but for those in the dark, I'll bring you up to speed a bit.
A few months ago I dramatically scaled back the activity on SecularVoices in favor of another project that's dear to me. For about four years (I think) I've been on a whole food, plant-based (WFPB) diet for medical reasons. I have a pretty crappy family history of heart disease, stroke, diabetes, and other genetically-linked ailments, so I chose this path to potentially break the cycle and help my family lead healthier lives. Don't ask me why, but for some strange reason I want to stay on this spinning rock for as long as possible.
I also work from home for my full-time gig, so I end up doing the vast majority of the cooking, but I enjoy it. And since I kinda do this writing stuff, I started a site dedicated to plant-based recipes, cooking tips, and videos to help others make WFPB meals that appeal to the whole family, kids included. So I launched KevCooksPlants and really dedicated my free time to building the site, related social media, and subscriber base. I'm happy to say that it now has over 1500 Facebook likes, 350 Instagram followers, and hundreds of email subscribers. And the numbers are climbing each day!
So with the grunt work done, I'm returning to SecularVoices with a renewed focus. Instead of reporting and opining on a wide range of current events affecting the secular community, I'd like to focus mainly on the issue that I'm most passionate about — childhood indoctrination. This means I intend to stay vigilant and report on the deceitful practices of the Good News Club and other faith-based child predators, as well as publish pieces related to parenting secular kids in a community tainted by religious influence.
I hope you'll join me in this rejuvenated effort, raising awareness to the abhorrent tactics and message of those who want to brainwash our children and destroy their self-esteem.
---
SecularVoices readers: I hope you enjoyed this piece and continue to enjoy the SecularVoices column! To support our work (and keep the coffee flowing), please consider springing for a cup o' joe through the button below. And if you do, make sure you put your Twitter ID in the comments so we can follow you and send you a "thank you."
(I've discontinued the Patreon page for now. I think the coffee link is more appropriate and doesn't force readers to commit to a recurring donation.)