President Howard Burman announces:
Atheist Alliance International has funded and supported the creation of an AAI Internet Café in the Democratic Republic of Congo.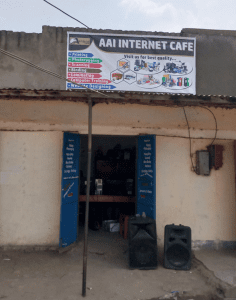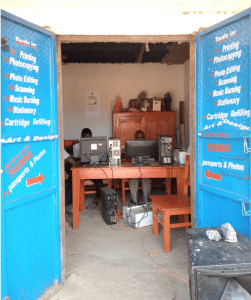 Despite having many natural resources DR Congo is an undeveloped country with declining development due to persistent wars, poor technology, and rampant diseases such as Ebola, malaria, polio, and Covid19.
Accessing the internet is a big challenge. Many people are forced to travel long distances for internet services that are often scarce and far too expensive for them to afford.
The DR Congo Humanist Association has created the AAI Internet Café to facilitate efficient communication between them and other humanist organizations both inside DR Congo and abroad.
Kakule Saimon, who has set up and administrates the café writes, "This AAI café will greatly succeed because many people in our area use handwritten documents that would have been printed using computers and communication between them is still difficult especially communicating with friends and relatives far from them."
As the only café in Bulongo-Bukokoma, it will generate income for the humanist organization that will be used to continue their charitable work in the area. It will offer an opportunity for all humanist and atheist groups in the Congo to be trained in computer skills.
We are very pleased to be working on this promising project with our affiliate, the DR Congo Humanist Association.